Once a Charmer by Sharla Lovelace0, single mother Allie Greene has been having dreams of her best friend, Bash Anderson. But Allie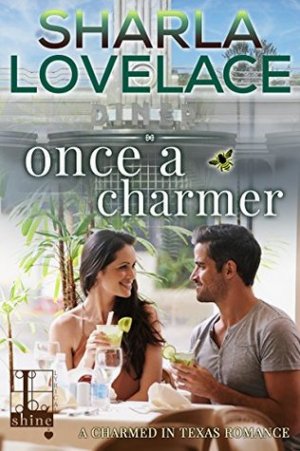 has a lot to worry about: her father's failing health, the fact that he gambled away his portion of the diner's ownership and never told her, her teenage daughter, Angel, is hanging around with a questionable guy, and Allie and Bash have been roped into being partners for the town's Honey King and Queen contest. To top it off, she worries that she'll lose Bash as a friend and her daughter will lose the only father figure she ever had if they started things and it didn't work out.
I felt so-so about Bash and Allie. Bash tends to run hot and cold with her. Things are ok between them, then they get tense, then they're ok again, and the cycle continues. At times, for someone who supposedly knew Allie so well, it felt like Bash didn't understand her reasoning for things and pouted when he didn't get what he wanted.
Allie and Angel's relationship has hit a rough patch, and Angel is doing everything to try Allie's patience. Allie, at times, caves in too easily. For example, there's a part where Angel fakes a sickness and Allie knows it, but still picks her up from school anyways. Then she takes her for donuts on the way home because Angel asks, which was just rewarding her behavior. There are a couple of instances where it felt like Allie could have taken a harder stance with her.
Mr. Bailey seems to have some type of paranormal ability. For example, he touches Lange and suddenly he takes off without an explanation. I would have liked to have known what message Mr. Bailey conveyed to him when the man touched him, because it's never mentioned.
The bleakness, for lack of a better word, that came over him in the seconds following their union was almost scary. Lange pulled his hand back and looked around as if he were a little lost.
This is the third book in the series but can be read as a standalone. Overall I enjoyed it, I just wished there wasn't so much on and off tension between Bash and Allie. If you enjoy small town romances or friends to lovers stories, this is a good book to try.
Book Info: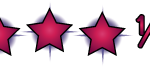 Publication: October 17, 2017 | Lyrical Shine | Charmed in Texas #3
By day, Allie Greene stays busy with her family diner, and keeping tabs on her teenage daughter. What's really exhausting Allie, however, are the nights. Not that she minds Bash Anderson unbuttoning her naughty desires—if only in her dreams. But what was he doing there at all? He's her best friend, and a father figure to her girl. Talk about awkward. Talk about OMG-heat-and-fireworks that are flipping fifteen years of normal upside down. And now, when Allie needs him as a friend more than ever, logic doesn't stand a chance against his lips and irresistible deep-blue eyes . . .
Sure, Bash has fantasized about Allie, but there's no way he'd act on it. She and her daughter are the closest thing to family he's ever known. With the exception of one drunken moment fifteen years ago, he and Allie have stayed on this side of the line—until that impulsive kiss of hers knocked him on his butt. That's just one hurdle. Not only does Allie need Bash's help to save her diner, but his apiary is in trouble, too. To stir the pot further, they've been roped into vying for the town's Honey King and Queen contest—a sweet event that's making them closer than ever. Something's bound to come undone. Bash just hopes it's not the friendship he's worked so hard to hold on to.