One Night with Her Ex by Lucy King: Kit and Lily had a tumultuous and short marriage – one that ended after Kit confessed to cheating on Lily with a one-night stand. Now, after five years of unintentional celibacy, Kit decides he needs to see Lily again. He's done everything he can to remedy his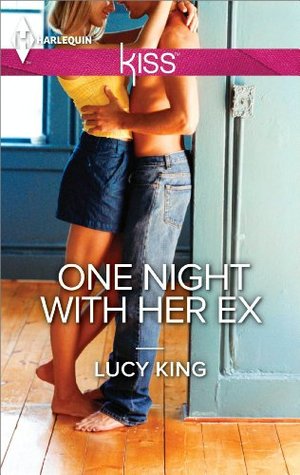 'situation', perhaps closure is the only thing that will end his seemingly endless dry spell.
Lily figured this would be the year to stop wallowing on the anniversary of her now defunct wedding. She'd even made a New Years' date – but that had fizzled out when she couldn't find enough attraction to the poor guy. Imagine her surprise when her ex stood on her doorstep just a short time later. Lily hated to admit that she and Kit still sparked, but after they get a little too close in her foyer, she realizes what she's been missing.
They decide to be grown-ups and air out all the past hurts they've heaped upon each other. To their astonishment, they both find that the things they'd done to each other five years ago were awful, but much more easily forgiven in hindsight. Lily and Kit were both successful adults now, and perhaps re-trying a relationship would be different.
I think this is the first KISS title that didn't hit it out of the park for me. I don't mind angst, but the torturous relationship between Kit and Lily seemed a little too dragged out. And then after they went back and forth and back and forth over everything, it just seemed to magically work out after a couple of discussions with third parties right at the end.
Not horrible – I liked Kit and Lily fine. They both did horrible things to each other in the past, and it was hard to reconcile those actions with the 'present day' characters, but those characters were likable enough. So I have to say this book is fair to middling.
Book Info: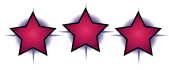 Published April 1st 2014 by Harlequin KISS
Lily Montgomery finds the perfect antidote to an anticlimactic New Year's Eve: a hot, up-against-the-door one-night stand with a sexy millionaire. Trouble is, the man in question is Kit, the ex-husband she's spent five years getting over.
For Kit Buchanan, the past few years have been hellish! He's conquered the business world, but when it comes to the bedroom he's had the mother of all dry spells. Clearly he needs to get Lily out of his system once and for all!
But one supercharged night later, Kit's not so sure. After all, why move on when he's having so much fun where he is?