Perfect Partners by Stephanie Cage is a fun sweet romance that will hook you from the very first page.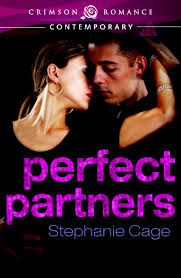 Lisa Darby is trying to save the dance studio of her friends and mentors by dancing in the couples competition. That will not only bring more publicity to the studio, it will also bring the money they need to stay afloat. But things don't work out as she wishes they would, her friend and dance partner injures his leg and now she is in need of a new dance partner.
Redmond Carrington left eight years ago to fulfill his dreams of becoming a famous dancer. He has been around the world dancing with many women, but none compare to the girl he left behind, Lisa, his perfect partner.
Now Red is back to help Lisa win the competition. But first he must convince her that she won't regret giving him a chance. Even if Lisa will not be as open to everything he suggest outside of dancing. They must play the role of a couple, but she won't open her heart so easily again only to have it broken when he leaves her a second time.
Red and Lisa will have many things to face in this dance competition. Red knows that the girl he left behind is the woman he is meant to be with and he will have to convince her to give them a chance as a real couple. While Lisa will have to face her insecurities if she wants the real thing to work out between her and Red.
If you are a fan of romance and dancing this book is a must read.
Rating: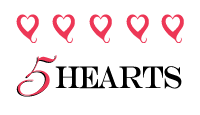 Book Info: Publisher: Crimson Romance (February 25, 2013)
"What's he doing back in London after all this time?"
Eight years ago, Lisa Darby's dancing partner and first love, Redmond Carrington, left London for a fun summer on the cruise ships – and never came back. Lisa's grown up a bit since then, and she'd like to think she's prepared for anything, but when Red comes back from America with a proposal for her, she's not sure she's ready for what he's suggesting.
A TV studio is filming a knockout competition of six of the world's best couples – each of them partners both on and off the dance floor. Redmond wants Lisa to pose as his girlfriend so that they can compete. It's an unbelievable opportunity for an aspiring professional dancer, and the spectacular prize money would help save Lisa's beloved dance studio, which is in need of major renovation. Scooping the prize is going to take the performance of a lifetime from Lisa and Redmond, but with the sizzling tension between them, they might just pull it off.
It turns out that putting on an act for the cameras is the least of Lisa's worries. As time goes on and she rediscovers her feelings for Redmond, she's left questioning what's really behind his offer, and where their partnership is heading this time.
Sensuality Level: Sensual