Playing Hard to Master by Sparrow Beckett was an interesting take on the BDSM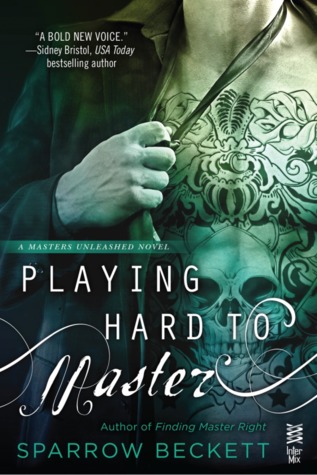 world. This was completely different from the books I normally read that include the lifestyle. It is also book two in the Masters Unleashed series, but can be read as a standalone.
Everly is a brat. A brat in the BDSM lifestyle is a submissive who acts out for attention. Many dominants refuse to play with her because it's a lot of work and they expect submission quickly. Suffice to say Everly has trouble finding someone to connect with. Ambrose is a dominant with a sense of humor. He believes he can handle Everly and proves it to her.
Not only is Everly a brat, but she also comes off as shallow. She was raised poor and hates rich people. Guess what category Ambrose falls into.
Ambrose and Everly were very interesting to read about, but I didn't feel as connected to them as I should have.
To me, the best thing about this book is the cover. It's really hot and just by looking at it, I knew I had to read this story. The writing style is tolerable, the BDSM scenes were dry, and the secondary characters annoyed me. I had a tough time getting into the story, thankfully it picks up towards the end, but by that point it was a little too late for me.
Sadly, Playing Hard to Master by Sparrow Beckett wasn't a favorite read for me, but maybe it will be a favorite for you!
Book Info: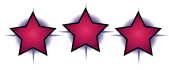 Publication: October 20th, 2015 | InterMix | Masters Unleased #2
Abandoned by his submissive years before, Ambrose has avoided long term relationships. He amuses himself by hooking up with his buddy's exes. That is, until he meets Everly—a curvy girl with a big personality, who refuses to be ignored. Just when he thinks he's found a girl he can trust, he finds out she has big opinions about rich men. Telling her he's wealthy will ruin everything, but he can't collar her with this huge lie hanging over them.
Known as a brat in their small kink community, Everly can intimidate even the most experienced Doms, but Ambrose is different. Not only does he charm the pants off her, he makes her crave his mastery, too. However, Ambrose's trust issues run deep, and Everly isn't willing to be 'temporary' forever. Ambrose is hiding something from her, and that secret is keeping them apart. Can she get her scaredy-Dom to commit, or is he a lost cause?