Playing The Maestro by Aubrie Dionne is a fun and sweet read that will satisfy your senses.
Melody Mires is the principal flute in a struggling symphony. She has worked hard to be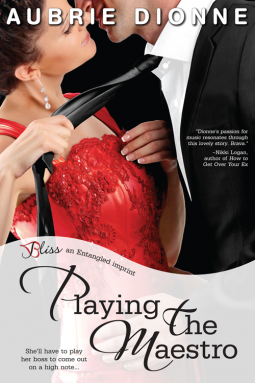 where she is and will not let herself be taken away from there easily. She has also sworn off musicians, especially since her last disastrous attempt. at dating but things may just be about to be taken out her hands.
Wolf Braun came to America to forget and get away from the past that has hurt him and his family. When he was given the opportunity to become the new conductor to a failing symphony and to try and make it a successful one again, he thought it was perfect for him. Until he sees the principal flute player who resembles the woman he is trying to get away from.
While Wolf seems to have a personal vendetta against Melody, all he wants is to try and keep away from her, for she is the one temptation he cannot afford at the moment. But the attraction and chemistry will not be denied. They will be pulled together more often than not.
But there is someone plotting their professional failure and threatening their relationship. And with Wolf's previous relationship still haunting him, they will have to have lots of trust if they are to have a possible future together.
Rating: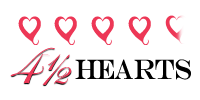 Book Info: Publisher: Entangled Publishing (Bliss) (February 10, 2013)
Melody Mires has sworn off dating musicians, but when the sexy European conductor Wolf Braun takes over her struggling symphony, her hesitation almost flies out the window with the notes of her flute—until he opens his mouth. Wolf is arrogant, haughty, and seems to have a personal vendetta against Melody. Oh, and he's her boss. If she wants to keep her job as principal flutist, she'll have to impress Wolf while simultaneously keeping her undeniable attraction to herself.
Wolf came to America to get as far away from his past as possible, and to recover some of the swagger he had as one of the world's best maestros. He never imagined being forced to reassess the entire orchestra's talent—and potentially fire anyone who doesn't make his cut. Dating the attractive flutist is out of the question, but as their feelings reach a fever pitch, can they risk both their careers for a chance at love?