Reining in the Billionaire by Dani Wade: When you are forced to hide who you are in order to protect yourself, it's almost as if you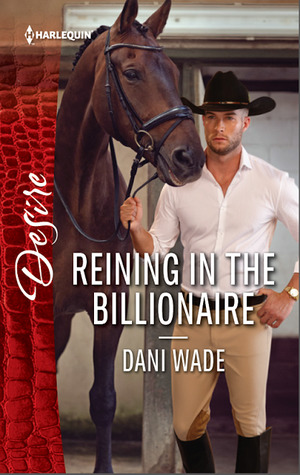 begin to lose that person. When you have the chance to let that person back out, will you know how?
EvaMarie Hyatt had to figure that out. Would she be able to figure out who she was? Would she be able to share that person with the world? She had spent over 20 years hiding now with her world crumbling, so was her shell. Everything she had struggled with… what was she to do now? Then in walks in her ex, her one love, the only one she had begun to trust.
Mason Harrington was ready for revenge. All the pieces seemed to fall right into place and it really couldn't have been any easier. However when dealing with a woman you have to realize that it's not going to be that easy. Not really, not ever. When he starts to see a different Evie shine through will he be able to continue? Or have the rules just changed?
Ms. Wade has given her readers a really amazing second chance revenge story. The story is so real and told so well you really could see this playing out in real life, which is unfortunate for the ending because it feels as is there were a couple of parts missing. Overall though this is a great story told so well that you will want to enjoy it over and over gleaming new clues to the characters and a young lady who is more than meets the eye.
Book Info:

Publication: Published February 7th 2017 | Harlequin Desire |
An instant billionaire wants revenge…and more!
Mason Harrington grew up as a rough-and-tumble stable boy. But a shocking inheritance enables him and his brothers to return to their hometown and settle some scores. First on the agenda: take over the elite horse farm belonging to the woman who once broke Mason's heart when her daddy said he wasn't good enough.
Despite Mason's motives, EvaMarie Hyatt has no choice but to stay on at the ranch and work for him. Soon it becomes clear Mason wants more than revenge. Even more surprising: EvaMarie's willingness to succumb. But will new misunderstandings derail their renewed passion, or will this second chance lead to forever?