In Return Of Dr Maguire by Judy Campbell, Lachlan is the prodigal son who returns to Scotland after the death of his mother to claim his inheritance which includes the dilapidated Highlands surgery. The junior partner GP Christa Lennox is not that pleased to know that Lachlan would be taking over the clinic as the senior partner–a position she considers rightfully hers. To please her, Lachlan decides to make her an equal partner in the clinic and work with her for six months' probationary period to see if they can work together. Their professional relationship is threatened by their mutual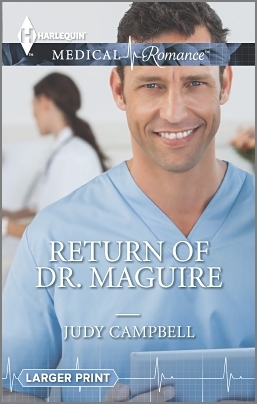 attraction towards each other and no matter how much they pretend to be just friends, the sparks just keep on flying. Despite their best efforts they fall for each other.
Unknown to Christa, the mysterious link between their families and Lachlan mother's last letter's contents threaten to ruin a beautiful relationship.
Return of Dr. Maguire is a well written romance based in Scotland. The story starts on a good note as the main characters meet each other for the first time in an interesting way. The pace of the romance was slow and filled with conversations. This helped to make their romance believable. The secret link between Lachlan and Christa family was too obvious and I could easily guess the same within a few chapters. The main conflict comes in the end and is resolved easily. Lachlan is a likable hero because he cared and treated Christa with respect throughout the story. He has still not gotten over the circumstances which forced him to leave home and therefore he shuns commitment. Christa is a fiery redhead who has gone through an unfortunate relationship in the past and she is still not over it yet. Her past relationship is the reason why she is afraid to commit herself to another relationship. There are secondary and minor characters too. The medical details are good and plenty to keep this reader satisfied.
Overall, Return of Dr. Maguire is a well written story with nice characters.
Book Info: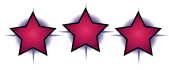 Published May 2014 by Harlequin Medical Romance
The prodigal doctor returns…
When flying doctor Lachlan Maguire returns to Scotland to claim his inheritance, the dilapidated Highlands surgery left to him by his mother offers a whole load of challenges…not least GP Christa Lennox–the fiery redhead who has been running his late mother's practice. Christa would have liked to take on the practice herself. Result: sparks fly in more ways than one! For, despite his best efforts, Lachlan finds himself falling for beautiful Christa and, following one hot, unforgettable night, he can't stop thinking about her! But Christa's past holds a secret–a secret that involves Lachlan…and it promises to change the course of their relationship all over again.