In Revenge in Rio by Samantha Darling, Luca Vencancio returns to Rio for his brother's funeral. But that's not the only reason, he also wants to seduce Daniella, his fiancée at one time, and have his revenge on her for leaving him without an explanation to replace him with his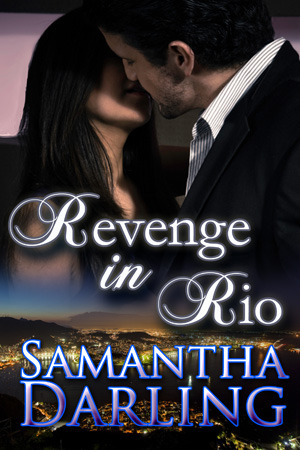 younger brother Miguel.
In order to protect Luca, Daniella gave in to Miguel's blackmail and became his wife, his verbal and physical punching bag. Now that Miguel is gone, she is finally free. But at least there was one good thing that came out of such a horrible five years, an innocent baby that she loves and will protect.
Luca didn't realize that seeking revenge on her would be this hard. But even though he wants to hurt her, he just can't. There is something that just doesn't add up, and he needs to know the truth.
The chemistry between Luca and Daniella is still there, and they will start burning up the sheets real fast. But unless the truth comes out and they can put the past behind, there will always be the ghost of Miguel to intrude in their happiness.
Kudos to Samantha Darling for such a great debut, I can't wait to read more. For a hot, emotional read that will leave you wanting more, don't miss Revenge in Rio by Samantha Darling.
Book Info:


October 21st 2013 by Beachwalk Press, Inc.
Calculated revenge, unexpected passion…
Business magnate Luca Venancio is returning to Rio to pay his respects to his late brother, and to seduce his once fiancée, Daniella, back into his bed. Five years ago she left him without so much as a word, shunning him and the rich life he could offer in exchange for his younger, reckless brother. Now Luca wants revenge—seduce her and dump her, that's all he intends to do.
Blackmailed into a violent farce of a marriage, Daniella had no choice but to comply to protect Luca's life, even though it meant never being able to see him again. Years later, a twist of fate reunites them, throwing her plans of fleeing Rio out of the window and the love of her life straight back in.
Luca's flawless plan soon becomes complicated when he discovers Daniella is expecting his brother's child. It becomes even more complicated when old passions return. Can he actually go through with seducing her, bedding her, and then discarding her?