In Rogue (Deadliest Lies #1) by Michelle Mannon, believing the man she loved is dead and her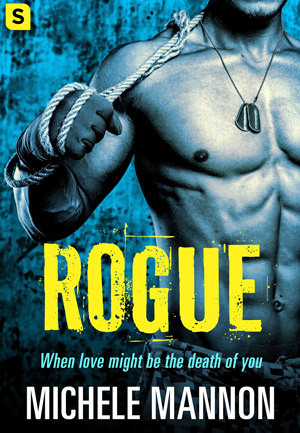 team believing she betrayed them, Kylie is determined to take down the bad guys and find the person responsible for betraying her and the rest of TORC, a secret military organization that works hard to take down the bad guys that aren't easy to defeat. Kylie knows her mission isn't going to be easy, but she'll do whatever it takes to prove she's innocent, even if it means sacrificing herself for the greater good.
"Have you knocked a screw loose?"
"Yep. But I'm a damn good handyman, aiming to fix things."
By the way this story started with Kylie coming to the attention of TORC, and the reason behind her joining the organization, I believed I was really going to enjoy this story. Yet, as I continued reading, I began to get a little frustrated by how the plot switched between the past and the present, giving me – as a reader – insight into the growing relationship between Kylie and Jax, the man she loved in the past and how unless she has her revenge in the present that she'd never be free to move on.
The dialogue was intense due to Kylie's back story and her need for revenge. Feeling like she let her fellow TORC agents down, she'll do anything to make things right, no matter how dangerous things get. Really, her strength, her brave nature as well as her determination to make things right and take down the bad guys while exposing the person that betrayed her and Jax provided plenty of thrills that kept me on the edge-of-my seat. Could Kylie stay one step ahead of the TORC operatives hunting her? Would she be able to convince those that believe she betrayed them of her innocence?
"You've got a funny way of thanking me, fireball."
"You budge one inch and I'll break a finger," I hiss.
I feel his back rumble beneath me. "Better a finger than a knife in the throat. Of all the weapons…"
As for the secondary characters in this story, there were some that I liked and some that I didn't. The TORC boss, Hayden, was a total hard-a**, of which mostly I liked him; despite the fact that it seemed he wasn't giving Kylie much of a choice to say no in joining the organization. Although, in saying that, the heroine had reason enough to join because she would do anything for her family. Then there's Jax, the man Kylie loved; and Declan, one of the TORC operatives who I was absolutely charmed by and wanted more of. Both are quite protective of Kylie with Jax more so than Declan, and I liked how they helped her with her training and her mission.
Overall, I liked this story, which had a strong romance between Jax and Kylie that with every chapter gave me hope that somehow, some way they'd find their way back to each other. The way this story ended was wonderful, as Kylie would do anything to protect those she loves, even if it meant sacrificing herself. I would recommend Rogue by Michelle Mannon, if you enjoy romantic suspense, or strong heroines forced on the run to prove their innocence.
Book Info: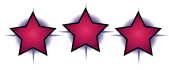 Publication: August 2nd, 2016 | Swerve | Deadliest Lies #1
My lover is dead.
And they think I killed him.
I'm running rogue. Hell bent on both revenge and redemption. Whatever it takes, I'm going to finish a job that began nine months ago. An unauthorized assignment that turned horribly, devastatingly wrong. My miscalculation. My fault. My heart left shattered into incomplete pieces which will never wholly fit back together again.
But first I have to outsmart my former organization and the hired killer they've sent after me; a killer who knows my every move, who's been inside my head, my heart, and my dreams.
I'm the traitor, Kylie. The rogue mercenary. Jaxson's newest assignment. And this is our love story.