Rule Breaker by Kat Bastion and Stone Bastion: Both Mason and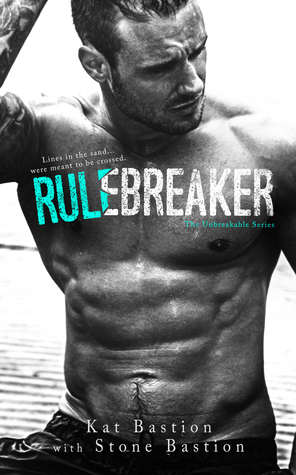 Leilani want freedom from the expectations surrounding them. Mason left behind the heartless life of politics his parents are enmeshed in, while Leilani earns to explore the world and escape the familial bonds tying her to Hawai'i. The one thing she knows she can never do, though, is fall for a white boy, a haole. Yet, when she's sent to drag Mason, a known surfer, to be spokesperson for her brother's board company, she can't help but be drawn in by this haole.
Mason thought he didn't want ties, that he just needed this journey to find his way in life after escaping the path set for him by his parents, but once he meets Leilani, there's no going back. He agrees to her request, but only if she acts as his personal assistant, that way he can work past the cultural and racial lines separating them.
"You'll see."
She turned her head, facing me in the darkness. "I will?"
"Yeah." Our lips almost touched, the barest sliver of air between them.
I felt Rule Breaker had a faux-intensity. I definitely enjoyed it because of how drawn towards one another Leilani and Mason were. Mason was not going down without a fight, and you can't help but love that in a hero. However, with the racial and cultural aspect, it felt too weak and not nearly developed well enough. Considering that was the main divider between them, it just put the romance off a bit. Even so, I did like that they went for a more interesting conflict than I'm used to, and that Kat and Stone Bastion delved into this other culture not seen very often in popular media.
Leilani I enjoyed the most. She was youthful, engaging, and definitely strong, caught between family and her far-reaching desires. Mason I didn't care for as much, generally the surfer hero doesn't strongly appeal to me. And, while I loved his attention and desire for Leilani, he just wasn't a strong character for me.
For those who love exploring a new culture or can't get enough of the surfer hero, I definitely recommend Rule Breaker. The second in a series, it can still easily be read as a standalone.

Book Info: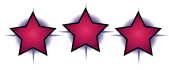 Publication: November 7, 2016 | Kat Bastion and Stone Bastion | Unbreakable #2
Leilani Kealoha wants to be set free. Of family expectations. Of generations of prejudice.
Chafing at rules made by the proud Hawaiian men in her family, she yearns to discover herself and hungers to explore the world. Her adventuresome heart? Longs for something even greater, deeper.
The last thing she expects is an East Coast haole surfer to hold the key to everything.
Mason Price is done walking his parents' path. Done with social acceptance—with cold politics.
On a surfing quest to reinvent himself, Mase finds an exotic beauty standing on his towel. But it's her feisty bargaining that catches him off guard. When he challenges her with a "Truth or Shots" drinking game, she unwittingly reveals more than she'd intended about herself…and him.
The raw truth stuns him: She's suffered like he has, is lost like he is—keeps secrets like he does.
But will young love and shared situations be enough to conquer racial and cultural divides?