In Seal Wolf In Too Deep by Terry Spear, Allan Rappaport, who is a Navy SEAL but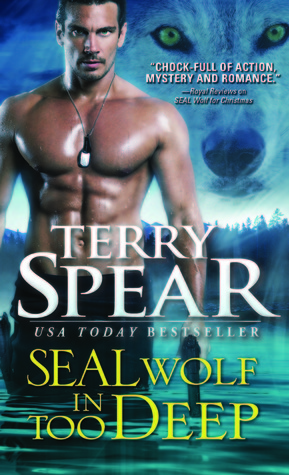 also works with the local police department as a police diver, also has a secret he needs to keep from the humans he works with–he's a wolf shifter. When his fellow SEAL, dive partner, and pack leader, Paul, gets injured, Alan is paired up with fellow diver Debbie Renaud.
Debbie has feelings for Allan but can't help but feel that he's keeping things from her. Because of the need to keep his kind secret, he can't divulge much of his past to Debbie. She asks questions about his family that he can't answer, but he tries to give her as much information about himself as he can. Homicide detective Rowdy is determined to convince Debbie that Allan is a werewolf, and despite her suspicions, she can't keep her feelings from her partner from growing.
I wanted to like this story, but it fell a little flat for me. Part of it was it started off slowly, which made it hard to get into. Being the 18th book in the series, the fourth in the Seal Wolf division of it, I felt like I was missing things that happened in the pack. They were referred to, especially to things that happened with Lori and the hunters, but since they happened in the other books they were skimmed over which left me a little lost at times.
I didn't like the attitudes the pack displayed towards Allan's budding relationship with Debbie, especially Lori's. Being good friends with both of them, one would think they would be supportive of his feelings towards Debbie and try to come to a resolution that would allow him to be with her, but instead they keep telling him he wasn't allowed a relationship with a human. Paul and Lori's reactions were a little harsh.
There's a point where Debbie's options are taken away from her and her life is altered, yet she doesn't seem overly upset about it. She forgives the people involved almost immediately, which was simply hard to buy.
I did enjoy the mystery of who the werewolf hunter was, and once the story picked up the pace it moved along swiftly. I liked Debbie and Allan together, and Allan was very patient with her as she learns to adjust to her new life. Detective Rowdy is insistent that Allan and Paul are werewolves, and it will be interesting to see how that storyline works out, considering the only options given to humans that discover the truth are being turned or death, which he seems to acknowledge and accept.
If you've read the other books in the Seal Wolf series and enjoyed them, you'll probably like this one as well. I wouldn't recommend it as a stand alone though. If anything, you should at least start with book three in the SEAL Wolf series, which is SEAL Wolf Hunting. This is Lori and Paul's book, and I think you would need to read this one first in order to gain a better understanding of Allan's pack mates.
Book Info: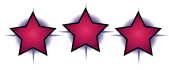 Publication: February 2, 2015 | Sourcebooks Casablanca | Heart of the Wolf #18
Debbie Renaud is a police diver working on criminal cases with SEAL Allan Rappaport. She admires him greatly for his missions in the Navy, plus he's just plain HOT. Allan seems to share her attraction, but what she doesn't know is that her partner is wolf shifter.
Allan is really hung up on his smart, beautiful dive partner, but he can't get involved with a human outside dive duty. Yet when she gets between a werewolf hunter and his intended victim, one of the members of Allan's pack, they run into real trouble, and their lives are altered forever.