Second Time Sweeter by Rox Baxter, brings together two people who used to be madly in love and gives them a second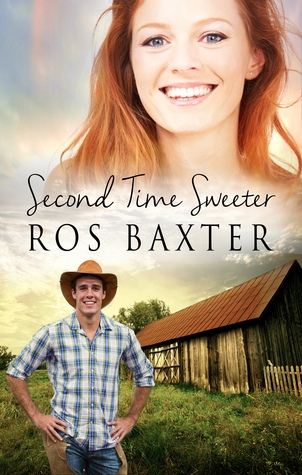 chance to make things right.
Ten years ago, Genevieve broke Brodie's heart by refusing to leave town with him and telling one whopper of a lie. Genevieve and Brodie grew up together and eventually fell in love. Their love was supposed to last a lifetime. They even made plans for the future, but one night and one confession changes the lives for everyone involved.
There were reasons why Gen did the things she did and they eventually come to light, but for most of the book Brodie is still in the dark and thinks the worst of her. Even though Gen broke his heart, Brodie still volunteers to help her. He still looks at her and feels a strong pull.
"He had thought about this a lot since he had left town ten years ago, and he'd decided that Genevieve Jenkins had bewitched him on the first day of grade one, and he'd never stood a chance from that day onward."
I really enjoyed Brodie and Gen, but mostly I felt sorry for both of them and the years they missed out on being together. Gen is a strong character. She's taking on as many jobs as she can to take care of her kids and keep the town going. Brodie left the town to better himself and he did, but when he sees Gen struggling, instead of gloating he's there lending a hand. Both characters had something admirable about them and really enjoyed the ending.
Fans who enjoy second chance romances should give this author a read.
Book Info: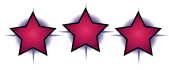 Publication: November 1st, 2015 | Escape Publishing |
Ten years ago, Genevieve Jenkins let the Love of her Life ride out of town while she settled for The Safe Bet. Turns out Mr Safe Bet wasn't so safe after all, and life in her small home town of Sweet Pocket got kind of sour. The last thing she needs on top of two kids, a sick mother, a deadbeat ex and a heap of bad debt is for Mr Love of her Life to ride back into town, successful, smart, devastatingly sexy, and all the things that she can no longer be.
And it doesn't help that she's dressed as cheese.
One-time-bad-boy-now-Crop-King Brodie Brown is back in town on a mission of mercy, but he's keeping his guard up. He can't let this town – or the girl who broke his heart ten years before – get under his skin. He's seen what working the land can do to people, and he built his business, and a whole new life, in the big smoke far away from the pain and despair of a farmer's life. But he loved this town and he loves the people, so when Sweet Pocket calls, he answers. That's just the way it is.
But it's only temporary and it's only business. Brodie learned long ago that there is nothing left for him in Sweet Pocket but a broken heart and lost dreams. When the town's future is secure, he'll ride away again – back to his life and his future, and away from the girl who could make both worthwhile.