Seduce Me, Cowboy by Maisey YatesHayley is in a rut. She's only ever worked for her father, the town pastor, and she's stuck in the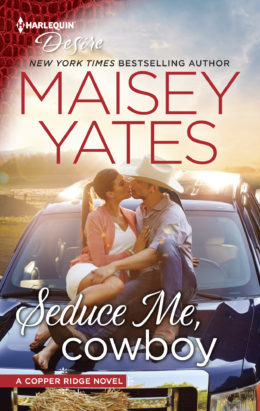 role of his daughter, the good younger daughter to the rebellious older brother. But now she's taking little steps, beginning with a new job working for Jonathon Bear, an outcast who built his company from nothing.
The last thing Jonathon expects, or even wants, is to be attracted to the virginal, sweet, and innocent pastor's daughter. But the more time he spends in her company the more he wants to be in her life. Which goes against all his codes. Abandoned by his parents as a kid and left to raise his sister, Jonathon knows no one ever stays.
Even though they couldn't be more different, Hayley and Jonathon find an unimaginable passion together. But with Hayley's plans pushing her away from her town and quiet past, Jonathon just wants roots and stability without any dependence on someone else.
Jonathon and Hayley are certainly opposites, and it definitely created an interesting mix. They totally don't fit and yet they do. She softens him out and he gives her all the wild she wants. I can't entirely say the virginal thing is a trope I care to read, but I really did like Hayley.
She may be quiet, but she stands strong with a spine of steel – necessary if she's going to deal with the rather aggressive and seemingly always angry Jonathon. I did not like him as much, but you can't help but love his need for Hayley, in any hero it just boosts my appreciation for him.
Short, sexy, and sweet, I recommend Seduce Me, Cowboy for fans of the Copper Ridge series and those who love a pair of true opposites. I always like the longer story so more time is given to develop the characters and romance, but given the brevity of the book, I liked what I read.

Book Info: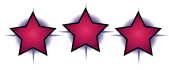 Publication: March 7, 2017 | Harlequin Desire | Copper Ridge: Desire #3
When a rebellious rancher meets the pastor's daughter, it's a match made in…Copper Ridge!
Sheltered from her own desires for so long, Hayley Thompson wants to experience life. A new job at Gray Bear Construction is a start. The work she can handle. It's her boss—reclusive, sexy Jonathan Bear—who's scrambling her mind and her hormones…
No matter how successful he becomes, Jonathan's reputation will always precede him. And his type of woman is usually nothing like prim, innocent Hayley. Yet he can't resist unleashing the fire beneath her pent-up facade—even if seduction means losing his heart…