Sugar Daddy by Lisa Kleypas: Oh. My. God. This book was AWESOME!!!!!! I had read all of Lisa Kleypas' historical romance novels and was a big fan. I've really enjoyed pretty much all of her historical romances. But I was hesitant to read her contemporary romance novels. I don't know why. Once I read this one, I realize it was ridiculous for me to NOT read them! Her ability to weave a wonderful story and create these amazing characters is present whether its historical or contemporary.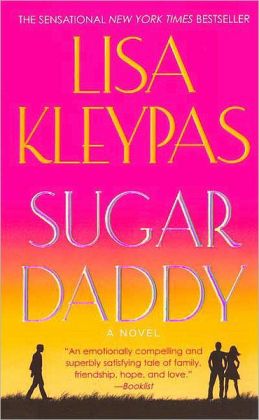 Sugar Daddy starts with Liberty Jones. We meet her when she's 11 years old and moving into a trailer park with her mom, Diana, and her mom's boyfriend, Flip. Right away, she has a major crush on a neighborhood boy, Hardy Cates. He takes a liking to her and helps her out whenever she needs it and he's basically a good, nice boy. He's a great friend for Liberty and he's always around when she's in a jam. This is important to note because maybe half the book (give or take) is Liberty from around age 11 up until she's out of high school. Its not bad but it was really unexpected! And a big part of Liberty's growing up is her unrequited love for and her friendship with Hardy, which is kind of nice. It's difficult to not fall in love with Liberty. I mean, when you experience a character's growth in a novel, its great but how often do you see someone literally grow up? But also, Liberty is just down right likeable! When her mom gets pregnant, Liberty steps in and helps her mom to eat right and be healthy and then later, steps in to take care of her new little sister, Carrington! There are tons of reasons to like Liberty so its pretty much a no-brainer! LOL!
Now, the hero of this novel… well that's a whole different story! At first, you think its going to be Hardy. But then it isn't! And then you think that its going to be the rich and powerful Churchill Travis. He's such a cute, adorable, funny, sweet old man! He's the patriarch of the Travis clan, a family who is beyond rich (I think from oil?). And it's fun because everyone assumes that Liberty and Churchill have "that" kind of relationship, where the young and beautiful woman does whatever the older man wants and he keeps her in gold and jewels and nice cars, etc. But the truth is that Liberty and Churchill are really great friends and its awesome! But it DOES cause problems for Liberty when one of Churchill's sons, Gage, thinks the same thing as everyone else.
Gage is SUCH a jerkface when we first meet him! He assumes that Liberty is some gold-digging woman, trying to get her hooks into Churchill. And he treats her that way too. I mean, he is so mean to her and its a lot of fun to hate him! But then he finds out the truth and things turn around. Gage has A LOT to apologize for! Oh it's so satisfying to see him grovel! LOL! Ok, maybe he doesn't exactly grovel but you get my point! Gage turns it around and you fall in love with him just as Liberty does and it was as much of a surprise for me as it was for Liberty! You end up liking Gage for his dedication to his family and then later, for his dedication to Liberty.
This book was amazing. I did have a couple of minor issues with it though. I didn't expect the story to be so much about a young girl through her teenage years. It was very enjoyable but I just didn't expect it. Also, to me, the passage of time wasn't completely clear. I couldn't tell if it had been weeks, months or years. Maybe you won't see that. It's entirely possible that I was just WAY too wrapped up in this story to see the hints that the author was giving as to how time was passing. I'm just not sure!
What I DO know is that I have never cried so hard while reading a book. There is quite a bit of sadness in Liberty's young life. But I also laughed. A lot. If you've been holding back from reading Lisa Kleypas' contemporary stuff, don't hold back. Its amazing. Its wonderful. I loved it. I really think you'll love it too!
Book Info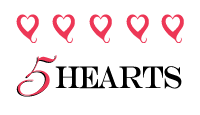 Publisher: St. Martin's Press (April 1, 2010)
Lisa Kleypas has enthralled millions of readers with her powerfully seductive novels. Now she delivers a story featuring her most unforgettable characters yet….
SHE'S FROM THE WRONG SIDE OF THE TRACKS
Liberty Jones has dreams and determination that will take her far away from Welcome, Texas—if she can keep her wild heart from ruling her mind. Hardy Cates sees Liberty as completely off-limits. His own ambitions are bigger than Welcome, and Liberty Jones is a complication he doesn't need. But something magical and potent draws them to each other, in a dangerous attraction that is stronger than both of them.HE'S THE ONE MAN SHE CAN'T HAVE
When Hardy leaves town to pursue his plans, Liberty finds herself alone with a young sister to raise. Soon Liberty finds herself under the spell of a billionaire tycoon—a Sugar Daddy, one might say. But the relationship goes deeper than people think, and Liberty begins to discover secrets about her own family's past.WILL THEY FIND THEIR HEARTS' DESIRES OR WILL HEARTBREAK TEAR THEM APART?
Two men. One woman. A choice that can make her or break her. A woman you'll root for every step of the way. A love story you'll never forget.