Sweet Summer's Kiss (Love at the Chocolate Shop #10) by Debra Salonen Who says you can't go home again? Or does that really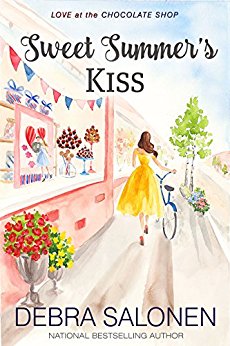 even count when it was your father's home, before you were born?
Gretchen Zambrinski was trying to figure that out, except she wasn't. She was running away from everything and just happened to end up at her sisters house in the town where their father was born. Her life had completely changed and now she was trying to figure out how to move forward in her life. She just needed something different.
Daniel Andrews was to a point in his life where he wasn't satisfied any more. What he had been doing wasn't enough. He needed something different, was it roots? Was it something else? Was it trying to be closer to family? He just wasn't sure what it was but he needed something new.
When Daniel and Gretchen went out on their blind date neither one knew what to expect, but they both knew it was time for a change. The only problem was that they both wanted their old personalities. When they realize they both want a change what is going to happen?
Marietta is a wonderful town to keep coming back to. Ms. Salonen has done a great job in furthering the town and the characters. This story though has an interesting medical spin and fair warning it does deal with infertility. Ms. Salonen has an interesting way of handling this issue and all of the side issues that come along with it. The characters are complex and unfortunately she doesn't have the time to go into everything the way in which it deserves, but she gives a good basis. This is an emotional read and may help readers to understand a bit more of what infertility can do to a person.

Book Info: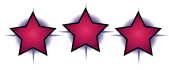 Publication: Published July 6th 2017 | Tule Publishing | Love at the Chocolate Shop #10
A storybook kiss on New Year's Eve at the Big Sky Mavericks Masked Ball in Marietta, Montana should have been the beginning of a grand romance for Gretchen Zabrinski and Daniel Andrews. But when Gretchen overhears a phone call from Daniel to his brother about what he really wants from a woman, she takes off…without leaving so much as a glass slipper behind.
Daniel wants a family. Gretchen will never be able to give him that. So why does fate keep throwing them together so cruelly? First, at a Copper Mountain Chocolate Shop Speed Dating event, then when he's hired to open a new division at her PR firm. But competing, shoulder-to-shoulder, to sell the most exotic chocolate kisses for charity really is the last straw.
Is love a cosmic connection or a karmic joke? Sometimes, the answer reveals itself in a kiss—a sweet kiss shared beneath a warm Montana summer sky.