Test Drive by Marie Harte will immediately draw readers toward this book based on the cover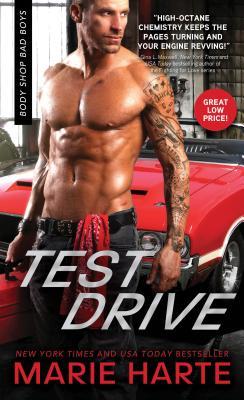 alone. The cover is eye-catching and drool worthy and should go down in the romance hall of fame as sexiest cover.
The book started off slow for me but it did pick up quite a bit and became enjoyable. The characters grow on you and you end up with a heartwarming read filled with realistic situations and strong individuals who just need a little push in the right direction.
Lara knows better than to fall for the Johnny. He's the bad boy mechanic who the ladies love. He has no problems letting Lara know he would love to take her out but she has enough going on in her life at the moment. Lara is a strong heroine trying to make the best of her life. She works long hours to put herself through nursing school while trying to help her family. The only thing I didn't care for, was Lara's family. They put too much emphasis on money which inadvertently put a lot of pressure on Lara's shoulders. It was a tough situation to be in and no matter how much she tries to resist Johnny, circumstances bring them together.
Johnny Devlin has been flirting for Lara for years but Lara always turns him down. When Lara's soon to be ex-brother-in-law puts his hands on her, Johnny rises to the occasion and soon after Johnny gets his date. Lara needs a little fun in her life and agrees to a date but soon it leaves Johnny wondering if she's really interested him or just using him.
"He'd never been so captivated by a woman before. He'd seen prettier woman. But something about Lara Valley struck him in the heart, the brain, and yeah, right between his legs."
Johnny's character is complicated. His father has always had a weakness for strippers and even owns a club, so Johnny grew up in a household of women coming and going. But Johnny is not his dad and the more he's with Lara, the longer he sees them together…at least until his insecurities get the best of him.
Marie Harte is a new author for me and while I didn't love Test Drive as much as I hoped, I would certainly read another book from her.
Book Info: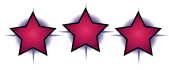 Publication: June 7, 2016 | Sourcebooks Casablanca | Body Shop Bad Boys #1
GET TO KNOW THE BODY SHOP BAD BOYS
Johnny, Foley, Sam, and Lou are the rough and tumble mechanics of Webster's Garage. These reformed bad boys are used to living fast, but it's the women in their lives who take them from zero to sixty in a heartbeat.
JOHNNY
Johnny Devlin's a charmer with a checkered past. He has had his eye on scorching-hot bartender Lara Valley for ages, but she's rejected him more than once. That doesn't mean he won't come to her aid when some dirtbag mauls her. When she asks him on a date as a no-strings-attached thank you, he can't say no. And then he's saying nothing but hell, yes.