The Accidental Engagement by Maggie Dallen: Thanks to a newspaper story gone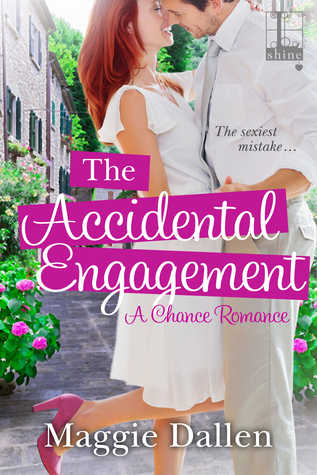 wrong and Daniel's need to close a deal, Ivy is stuck pretending to be engaged to tech playboy Jack. With the threat of losing her livelihood and hope of helping her family, Ivy plays along for Jack and Daniel, only, her heart might be leaning towards the wrong guy.
As Daniel gets to know Ivy he tries to resist the pull between them for the sake of the deal with traditionalist Italian CEO that is years in the making. However, maybe he can get his cake and eat it too as he and Ivy fall into bed in the romantic scenery of Italy.
But, for Daniel, the deal comes first, and when Ivy starts wanting more Daniel has to focus on business and not the girl who's begun to win his heart.
All the nerve endings on his body seemed to be rooted in the spot on his arm where her hand rested. And when she smiled up at him as they walked out the door, he nearly lost his mind and abandoned the plan altogether for one night of bliss in this hotel room.
Short and cute, The Accidental Engagement is definitely enjoyable. Ivy is an utter sweetheart, stuck between a rock and a hard place, and only wanting to do good for all involved. Daniel, on the other hand, is set on business, a path he chose to follow after his father.
Watching Daniel break down is definitely worth it as he falls harder and harder and resists more and more. Set in the beautiful scenery of Italy, the community created by the Brunelli family and Jack and Daniel's own business friendship and relationship is a joy to be in, especially as Brunelli works a little magic on the confused couple.
I also especially liked that it wasn't the usual engagement story. Rather than falling for the man she's fake engaged to, Ivy falls for the man behind the scenes. And although he isn't the most stand up character at the beginning, I definitely fell for Daniel myself by the end.
A fun read, I recommend The Accidental Engagement for any romance reader looking for something sweet.
Book Info: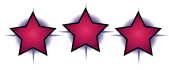 Publication: November 24, 2015 | Lyrical Press | Chance Romance #1
Oops…
It started as a regular night for New York City restaurant hostess Ivy Sinclair, until a rowdy customer turned out to be world famous playboy Jack Everett. Thanks to the paparazzi, now the world thinks they're a couple—which couldn't be farther from the truth. But when a brooding, sexy businessman offers her a simply irresistible proposition…
Uh oh…
Just when cutthroat venture capitalist Daniel Gladwell thought he'd never close the deal with an Italian conglomerate, a simple mistake becomes the perfect opportunity. All he has to do is convince Ivy to pretend to be Jack's fiancée while on a business trip to Italy to offset Jack's bad boy reputation. As long as Daniel doesn't sabotage the plan by claiming the tempting waitress for himself…
Oh yes!
It was supposed to be a business only arrangement. But in the magic of the Tuscan countryside, neither Ivy nor Daniel can fight the attraction building between them. In the world's most romantic setting, the line between business and pleasure is one that begs to be crossed…