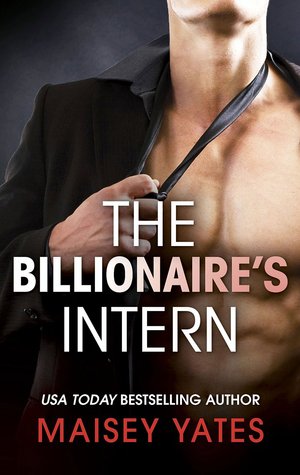 In The Billionaire's Intern by Maisey Yates,When Addison Treffen finds herself working for Logan Black—the notorious billionaire who literally came back from the dead—she thinks it's a safe haven from the shocking scandal surrounding her family. Little did she know that she's about to get very personal with her billionaire boss!
This was a well written romance based on the office romance trope.Logan and Addison are very similar broken people who are struggling to come with terms with their situations.Logan was a playboy who once lived a carefree life but an incident changed him from a charming confident person to a man struggling to contain his demons.Addison whole life changed for the worse when she encountered her father's secret life.She came to Logan's office to escape her father's actions and give her life a new meaning.Together,they both set out in a path of rediscovery and were finally at peace with self.Their journey was emotional,passionate and I loved every moment of it!
Overall,this is a must read for everyone who loves broken characters finding their happily ever afters.
Book Info:

 June 7th 2015 | Harlequin Special Releases | (Forbidden, #1)
N/A