The Billionaire's Prize by Rebecca Winters: Forgiving oneself is the first step to healing.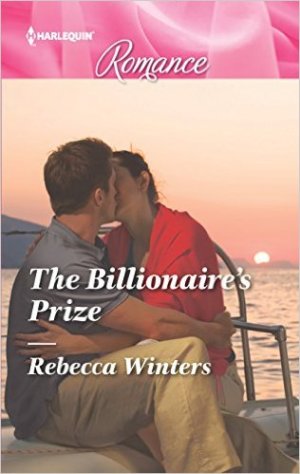 Dea Caracciolo may have been a top super model at one point, but her heart just wasn't in it. It turns out her head may have been in different places as well. That said she is determined to turn things around and for the last year has been doing just that.
Guido Rossano knew what it was like to have it all and then lose it. He had also learned the hard lesson of not trusting people, especially women any more. They were just too fickle.
Lightening, that's what happened for Guido when he met Dea, for Dea it was more of a slow build. However when Guido's lack of trust makes itself known will any amount of heat still burn?
This is a hard read. It's not Ms. Winters' usual style and was harder to get through. The story line itself was great, however it lacked cohesion and a good sense of character. This story does have amazing potential though, I'm just sorry it fell a bit flat.
Book Info:

Publication: November 8th 2016 | Harlequin Romance |
A bride for the billionaire…
Dea Caraccilo spent her whole life feeling inferior to her twin sister—never more so than when she first met billionaire Guido Rossano… Since then, Dea's worked hard to put her old self behind her, and to see life from a glass-half-full perspective!
For Guido, enchanting Dea is the one that got away. So when an unexpected encounter throws them together again, Guido seizes his chance like the ruthless billionaire businessman he is! But can he win the only prize worth having: feisty, secretly vulnerable Dea as his wife?