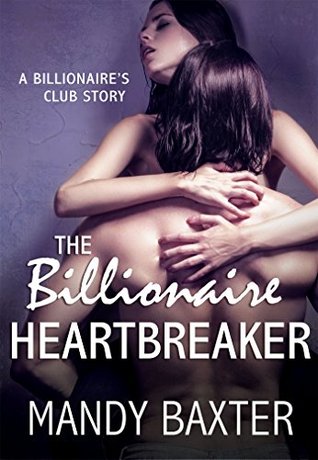 In The Billionaire Heartbreaker by Mandy Baxter, Reily Martin is hired to do a tough job–clean up the image of bad-boy hockey goalkeeper Travis Christensen. Travis refuses to work with her at first, but when he's threatened to be benched during the Stanley Cup playoffs, he has no choice but to agree to her demands.
Travis believed he could use the same charm he used on other women to get Reily to cave, but he underestimated her. She's a woman who does everything by the book, and she determined not to fall for his antics. So when she doesn't initially cave, he becomes determined to do everything in his power to get her riled up and to make things as difficult as possible.
Reily didn't think she'd ever met anyone as stubborn as Travis Christensen. Or any as reluctant to change. She was asking him to get a haircut for crying out loud. Not cut off his leg!
The more time Reily spends with Travis, the more she realizes there is to him. He's not the rich, spoiled, cocky athlete she believes him to be. When she gets to see him in a relaxed setting with his family, she comes to find out there's a completely other side to him. One that's fun-loving yet compassionate and loyal.
At times I felt like I was missing pieces of the puzzle that is Travis. For instance, there's mention that none of the brothers wanted their father's money, yet it didn't specify why that was. There were also hints that their father wasn't a good one, yet it didn't tell us why. I haven't read the other two books, so maybe the topic was covered in one or both of those, but not knowing made it feel like I was missing a large part of what was needed to understand Travis.
Then there were the rumors about Travis hiring prostitutes. He seems upset by the rumors, but then it says he actually started some of them. I didn't understand his motivation to start the rumors and then become upset when people started believing them and thinking the worst about him.
While this story is about a hockey player, there's not a whole lot of hockey mentioned in it. It's more about Travis and his off the ice issues and antics. If you're looking for something with more of the sport actually featured in it, you might want to look elsewhere. That being said, if you're looking for a quick read that's a little bit playful and a little bit steamy, this may be a story for you.
Book Info: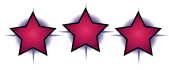 December 8, 2015 | St. Martin's Paperbacks | The Billionaire's Club #3
In The Billionaire Heartbreaker by Mandy Baxter, Travis Christensen's life is one big party. He only has two concerns: being a star goalkeeper on the ice for the Dallas Stars, and keeping a revolving door of women at his beck and call. But when a feisty, fiery PR rep comes to tone down his image before the coach benches him, Travis has got a whole new mess on his hands…and he can't help but want more.
Reily Martin never met an image she couldn't make squeaky clean. So when the coach of the Dallas Stars hires her to reform their bad-boy goalie, Reily is more than up to the challenge. But dealing with the arrogant-and incredibly sexy-Travis Christensen proves to be more than she bargained for. She knows she shouldn't fall for hockey's most notorious playboy-but as the heat blazes between them, it gets harder and harder to say no.