The Christmas Target by Shirlee McCoy: This is such a classic type of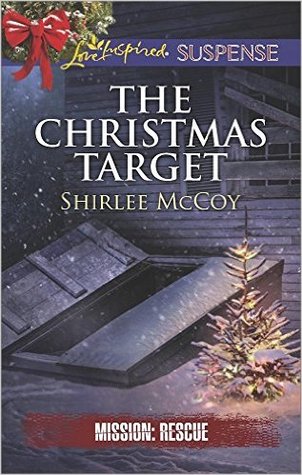 romance and such a beautiful story all at once.
Stella has been through tremendous loss in her lifetime, her parents and siblings, her husband, and now her grandfather. So she takes a leave of absence to stay with her grandmother who suffers from dementia. However, when she searches for her grandmother who left the house on a cold night in the middle of the night, attempts are made on her life and her grandmothers.
Stella is fortunate that she works with a special search and rescue team, who once they show up at her home and find her and her grandmother missing, they put their skills into practice and rescue Stella and her grandmother, though both are injured and came near death. Her boss, Chance, adores her and privately would like to rekindle their romantic relationship. Stella, after a lifetime of losses of those close to her, pushes away anyone who gets too close. Chance must convince her to allow him to help her in order to save her life and her grandmothers, and hopefully, to give them a future together.
This story does touch a chord, the aspect of the family member with dementia. Sadly, I think many Americans nowadays have had to experience the sadness and turmoil of a family member with Alzheimers or similar condition. It is very hard to see someone become so confused, and to lose their memories and abilities. I do recommend this story, as it will most definitely be touching.
Book Info:

Publication: November 8, 2016 | Harlequin Love Inspired | MIssion: Rescue #6
Security and rescue specialist Stella Silverstone returns home for the holidays to care for her ailing grandmother—and finds herself the target of a killer. Only the unexpected arrival of the rescue-team leader temporarily pulls her from the crosshairs. Once, Stella hoped Chance Miller would become more than her boss. But the widow's tragic past keeps her from giving him her heart—or embracing the Christmas season. Now with danger lurking in every corner of her grandmother's old Victorian home and family secrets hiding in the shadows, Stella is safe nowhere but with Chance. Only he can show her the joys of Christmas and the beauty of love…if he can keep her alive.