The Dining Club (The Dining Club) by Marina Anderson: David and Grace have been dating for months, everything seems to be going well in there relationship, Grace knows that she is in love with David, but she is unsure of his feelings for her. One night he asks her to go away for a weekend with him to a place called The Dining Club. He is very secretive about the trip and what the club is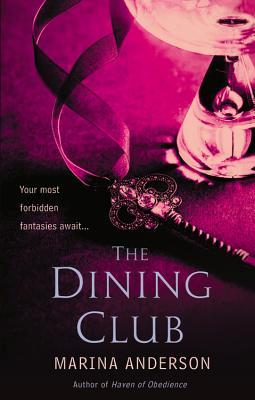 about. Once they get there he explains the rules:
1. There are 5 tables, you start at table 1.
2. After dinner you will be asked to pick a sensual test.
3.If you pass the test you come back the next month and sit at table 2
4. Each month that passes you move up a table until you fail a test or decide to call it quits.
5. Only after you make it past table 4 can the secrets of table 5 be revealed.
6. If Grace decides to call it quits or fails the sensual tests placed before her, she will lose David as well.
David has a dark sexual side that he feels safe revealing to Grace within the confines of The Dining Club. Each test will bring them one step closer together, and one step closer to the prize at table 5.
Ok, The Dining Club is a collection of 8 previously published novellas. In the end, the book kind of just stops, there is a hint that there might be more to come, but highly unlikely due to the fact that novella 8 was the end. This was only one of the annoying things that I found about this book.
David is a total prick. He keeps telling Grace that he wants her to succeed at the sensual tasks that are set before her, yet at times, he tries to sabotage her chances by omitting rules, not fully disclosing any information to her, and keeping her in the dark. I mean come on, if you want someone to see the darker side of you and you want them to embrace that part of you, don't you think that you would have the guts to open up to that person. Throughout the book he keeps telling her that if she stops the tests or fails, she will lose him, that they are through, they will remain friends, but their relationship will be over.
Now Grace has guts. She loves David and wants his love in return, but she knows that the only way to gain his love is to succeed at the tasks before her. She learns a lot about her own sexuality throughout the story and at times truly begins to enjoy her time at The Dining Club. But she scared, nervous and in need of reassurance from David. Throughout the book a lack of support and encouragement from David.
Then there are Amber and Andrew. They work at the club. Amber wants David for herself, while Andrew has feelings for Grace. Both would love to see Grace fail but for different reasons. Amber is just nasty and spiteful for most of the book, trying to destroy any chance that Grace might have, while Andrew shows Grace kindness and encouragement. Heck I truly started cheering for Andrew and hoping that he could win Grace away from David.
I really wanted to find something redeeming about The Dining Club by Marina Anderson, but there is not much good that could have saved this story for me.
In the end, there was no HEA, the books was open ended and left more questions then it gave answers. I have read other erotica books that I truly enjoyed but this was not one of them.
Book Info: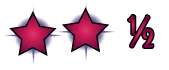 Published September 2nd 2014 by Grand Central Publishing | (The Dining Club)
You are invited to the Dining Club.
If you pass the challenges we set, a world of pleasure awaits you.
He is everything she never wanted: brooding, secretive, rich – and far-removed from her care-free artistic lifestyle. Yet David has a power over Grace that she cannot resist, a power that comes from his darker, passionate side.
And now he is ready to truly reveal himself. Inviting Grace to a weekend at the Dining Club, David offers her the opportunity to discover his deepest desires and to find pleasures far beyond her wildest imagination – but only if she if willing to play a series of sensual games.
Grace faces a choice: give in to her doubts and retreat to her quiet life, or truly embrace happiness with David and win over her mesmerising lover forever.
Indulge yourself in this seductive tale, perfect for true lovers of E L James and Sylvia Day