In The Family She's Longed For (The Lewis Doctors #2) by Lucy Clark, Doctor Clara Lewis was left devastated when Virgil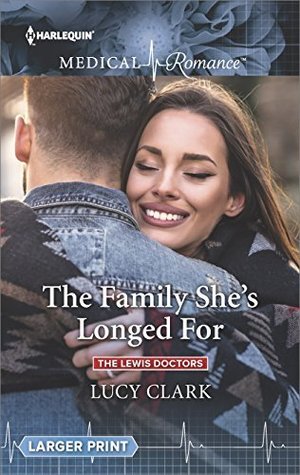 Arterton broke up with her and moved overseas. But even worse, soon after they parted ways, she was in a serious car accident that left her unable to have children. Yet now, Virgil has returned and is determined to win Clara back. However, Clara can't just forgive and forget, not when he hurt her so badly after making the promises he did. Will Virgil be able to convince Clara that they deserve a second chance at love, or will Clara's past demons keep them apart?
"As far as we're concerned, I think it's best if we just forget the past and continue on like the professionals we are." She took a step forward. "Would you mind opening the door for me, please?"
"Don't be like this."
She forced a smile. "Like what?"
"Like…like an automaton."
Having really liked the story that featured Clara's brother as the hero, I was actually looking forward to reading Clara's story. Yet, in saying that, this story left me disappointed, because although I really liked the heroine, it was the hero I found — in the beginning — to be too overbearing and too concerned about what he wants to not respect the heroine's wishes. How could she possibly forgive him when her life turned out the way it did with her not being able to have children anymore? The way this story started had me feeling sorry for the heroine because of the decision Virgil made that ended their relationship in the past. How could he do what he did when he'd made her so many promises?
As for the dialogue, it was intense due to the main characters back stories that had me sympathizing with the heroine, as she's been through so much and having Virgil back in her life is bound to stir up old feelings – good and bad. Does she blame the hero for what happened to her? Will she ever be able to forgive him completely, especially since he has a child and she can't have children? However, the dialogue wasn't all intense. There were certainly some nice light-hearted moments between the hero and heroine that show how close they once were.
"So what are you planning? To waltz back into my life, woo me once more and then – what?"
He held her gaze, his tone filled with conviction. "Then we fall in love again. Marriage. Children. Careers. Happy families until death do us part."
Clara openly gaped at him in astonishment. "And you told me you'd changed." She shook her head. "What absolute rubbish!"
"I have changed, Clara."
With the heroine, I really liked her because she's been through so much with what happened to her after Virgil left her, but she's managed to pick up the pieces of her life and move forward with the help of her brother and her own determination. While the hero, I didn't really enjoy his pursuit of the heroine in the beginning. I felt he was too arrogant in believing all it would take would be a heartfelt apology and the heroine would welcome him back with open arms. It's not as if they could have picked up where they left off, not after what he did. However, in saying that, I did warm up to the hero as he re-established his friendship with the heroine until she was ready to give their relationship another chance. Can the hero prove to Clara that he has changed and that he won't let her down again?
Overall, Ms. Clark has penned a read that I liked, despite how I felt about the hero in the beginning. Moreover, the chemistry between Virgil and Clara was well-developed and I liked how Virgil proved he was ready for a second chance and that he wouldn't let Clara get away again because she's the best woman he's ever known. I would recommend The Family She's Longed For by Lucy Clark, if you enjoy second chance romances or books by authors Marion Lennox, Alison Roberts, Janice Lynn and Sue Mackay.

Book Info: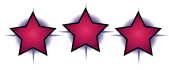 Publication: September 19th, 2017 | Harlequin Medical | The Lewis Doctors #2
A family to heal her heart…
Dr. Clara Lewis was devastated when Virgil Arterton left, but she picked herself up and started again, even after an accident that left her unable to have children…
Six years later, Virgil, now a widower, walks back into Victory Hospital—with his daughter! He knows leaving Clara was the worst mistake of his life, but can he convince her he's changed and, if she'll trust him with her heart, he can give her all the love and family she longs for?