The Heir Affair by Cat Schield: A baby? When you are trying to figure out if you are even going to have a relationship anymore a baby?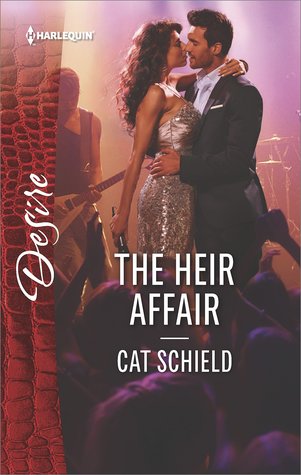 Melody Caldwell wasn't sure what to do. She wasn't sure if Kyle was the man she thought he was, or that he could be. Now there was a baby on the way and she had a career about to take off. What was she going to do?
Kyle Tailor knew he had been miserable since Melody had gone on tour. He also knew he was incredibly jealous of anyone with any contact with her. He just wasn't sure if there was a moving forward for the two of them, but to find out that two was about to be three. That was information he wasn't sure he knew what to do with.
Now armed with life changing decisions Kyle and Melody were trying to figure out how their lives were going to change.
Umm interesting. Ms. Schield has given her readers an interesting novel. Though if honesty is prevailing it feels a bit forced. These two are great characters that readers have met in the earlier novels and had begun to like yet the story of them figuring out their forevers has some really great smooth flowing moments that take your heart with them and then a scene comes up and it's like someone else wrote it. The novel almost seems disjointed with these weird writing mashups. Over all it's a good story with love and heart throughout.
Book Info: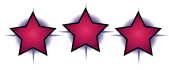 Publication: September 5th 2017 | Harlequin Desire | Las Vegas Nights #5
Bound by the Baby Singer Melody Caldwell has given guarded entrepreneur Kyle Tailor months to take their relationship from casual to serious–and run smack into the wall around his heart. But fate has intervened–because Melody's pregnant. Jealousy. Fear. Amazement. Kyle doesn't know how to feel about Melody's news. He's been holding back to protect himself. But when a mysterious someone takes too great an interest in Kyle's woman and unborn child, it forces Kyle's hand. If the millionaire hopes to keep what's his, he has to stake his claim now…with all his heart and soul. The Heir Affair is part of the Las Vegas Nights series.