I had the opportunity of reading The House on Burra Burra Lane by Jennie Jones and I loved every word. This books has it all, a sexy vet, beautiful scenery, cute children, and a three hundred pound pig. Let me tell you a little about this wonderful story.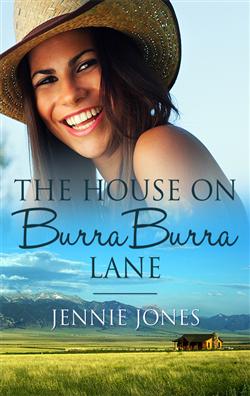 Samantha Walker (Sammy to her friends) is a artist with a mother who has minuplated and belitted her all of her life. Never showing her love and forcing her to do her bidding until Sammy doesn't even know who she is any more. Running away from her controlling mother and an abusive ex-boyfriend she finds her self in Swallow's Fall (I died laughing when I found out how the town got its name) population 86. When she takes her beloved cat Duke to see the town vet, she never anticipated tripping over a three hundred pound pig name Ruby and falling into the arms of the sexy town vet Ethan Granger.
Ethan has lived in Swallow's Fall for all of his life. Raised in a home with an abusive father, and then losing his wife and brother to an accident that he blames himself for, he keeps his distance from everyone and will not risk getting to close to anyone for fear of turning into what his father was. But he just can't seem to fight the need to help and protect Sammy.
There is an instant attraction between these two, but they insist on just being friends. They think that things will be better that way, until they can't fight it any longer. They both have secrets that neither is willing to share with the other. But in a town like Swallow's Fall nothing can be hidden forever.
I loved Sammy's character. She marches to the beat of her own drum, not willing to allow anyone or anything control her. She has had enough of that in her life. She is strong, and intellegent, caring and helpful. I loved Ethan. He has a quiet strenght that just puts everyone at ease. The secret that is reveiled twords the end of the book threw me for a loop in a good way.
I would recommend this book to all my friends and I will look for more stories by this author.
Book Info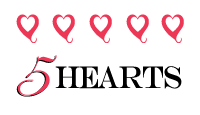 Publisher: Escape Publishing – Harlequin Enterprises, Australia Pty Ltd (June 1, 2013)
A dilapidated house, a city girl looking for a tree change, and a rugged vet with a past. Just another day in rural Australia… 
Just ten days after her fresh start in the isolated Snowy Mountains, Samantha Walker trips over a three hundred pound pig and lands in the arms of Dr. Ethan Granger — and the firing line for gossip. It was hardly a 'date' but sparks of the sensual kind are difficult to smother in a community of only 87 people. Now there's a bet running on how long she'll stay and what she'll get up to while she's in town.
Ethan has his own issues — Sammy's presence in his childhood home brings with it painful recollections of family scandals and a bad boy youth. When the gossip around them heightens, his life is suddenly a deck of cards spread on the table for all to see. Then Sammy's past catches up with her… and it looks like all bets are off.