The Millionaire's Royal Rescue by Jennifer Faye: A mystery, a murder and now a young woman who just wants to step out into the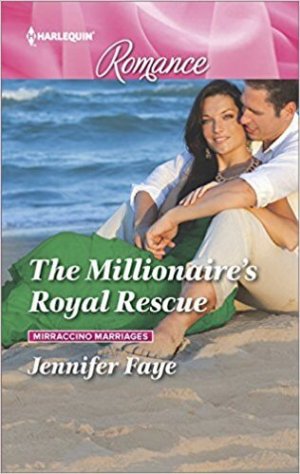 world.
Annabelle DiSalvo knew her mother's murder changed everything. Her family was no longer who they were and she would never again have her mother. It's not that she didn't know that but now, so many years later she was tired of the security of being treated like that same little girl. She wanted to have more freedoms, more growth ability and it didn't help that she was royalty.
Grayson Landers was looking to break free of his own demons. He lost his friend because of a crazy person. He wasn't about to shuck protocol or ever get himself in that situation again. Instead he was going to bury himself in his business and make it all happen that way.
When Grayson and Annabelle meet at the scene of a mugging they know something is different, some thing will not be "every day" for these two. As secrets from the past start to come out can these two make a future or will they forever live in the shadows of the past?
Ms. Faye has done a wonderful detail job with this story. The plot leaves something to be desired and falls fairly flat which is very unlike most of Ms. Faye's stories. It does have great descriptions and builds the characters very well. Even with a murder and a bit of suspense it is a smooth love story good for a very mellow read.
Book Info: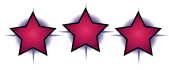 Publication: March 7th 2017 | Harlequin Romance |
Tempted by the rebellious royal…
Millionaire Grayson Landers has fled the paparazzi back home–only to find himself in another media storm: rescuing the king's niece from a thief!
Lady Annabelle DiSalvo is no pampered princess–she's come to the Mediterranean island of Mirraccino to solve the mystery of her mother's death. Grayson can't help but want to assist her. Plagued by guilt over not being able to save his ex, this is his chance for redemption. Only he absolutely cannot fall for her and risk his heart again…unless it's already too late!