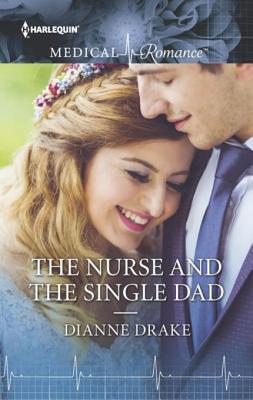 The Nurse and the Single Dad By Dianne Drake: This was my first time reading a "Harlequin Medical Romance", which I really enjoyed, given my years of working in healthcare and hospitals specifically. I will definitely look for others in this genre. In "The Nurse and the Single Dad", Zoey and Daniel first meet in a very unusual way- she is the hospice nurse to his terminally ill wife, which actually took place before this story begins. At the start of the book they meet again for the first time since his wife passed a year earlier.
Initially, Daniel and Zoey have an uneasy rapport based on their history and Zoey's reluctance to have any kind of relationship with family members of previous patients. However, repeated encounters due to a new patient both of them are treating, and a few casual get togethers, start to forge a reluctant friendship and undeniable attraction between Daniel and Zoey. They have a profound respect for each others' professsional skills, but both are highly reluctant to date and start a romantic relationship. Daniel, because he feels he is being disloyal to his late beloved wife, and due to his concern for his young daughter.
Zoey fights her feelings for Daniel as a result of being cruelly used by her previous husband for her income. This is a classic romance story in which both parties involved simply require time and patience to confess their feelings of love. It is a lovely story which I heartily recommend.
Book Info:

 February 1, 2017 | Harlequin Medical Romance |
Single dad Daniel Caldwell is completely focused on caring for his daughter, Maddie, and has no time for love. Until he meets Zoey Evans, a hospice nurse with sparkling blue eyes…
Zoey has vowed never to trust another man, but Daniel is different. Kind, caring and drop-dead gorgeous, he's the first man who has tempted her to change her mind. And when one passionate kiss proves life changing, Daniel and Zoey will have to reevaluate everything they ever thought about love!