The Play Mate by Kendall Ryan: Kendall Ryan continues her Roommates series with the second, stand-alone book – The Play Mate. If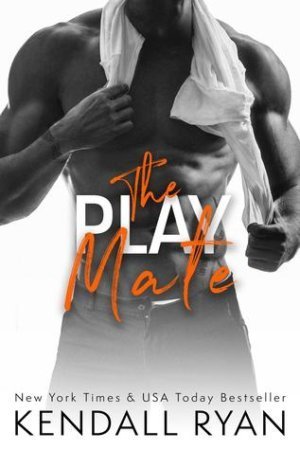 you love a heroine who falls for her older brother's best friend, you'll love this flirty, sexy romance.
Evie Reed has had a crush on her brother's best friend, Smith Hamilton, for years, and she's decided to seduce him and satisfy her infatuation. Smith is just as attracted to Evie, but he's worried a romantic relationship with her would ruin his friendship with her brother and her entire family, whom he is very close with.
One night Evie puts the moves on Smith by sneaking into his hotel room, and they have amazing sex… until Smith realizes it's Evie in the bed with him. He's upset, worried and still not ready to date her; he chalks this night up to a mistake. Through a twist of fate they end up working side by side with each other, and Smith cannot ignore his feelings, especially after getting a taste of how things could be between them. Both are falling for each other, but Smith has to man up and take a risk if he is going to have a future with Evie.
The Play Mate is a delightful, entertaining and romantic. Smith is a sweetheart and incredibly sexy, but I was impatient for him to talk to Evie's brother although I understand his trepidation. Evie is pretty darn funny, and I loved how she decided to take the bull by the horns and seduce Smith. She's a little awkward and funny – an everyday girl. She and Smith have great chemistry, and their intimate moments are hot. If you're looking for a something fun and sensual, check out The Play Mate.

Book Info:

Publication: 3/13/17 | Self Published – Kendall Ryan | Roommates #2
Smith Hamilton has it all—he's smart, good-looking and loaded. But he remembers a time when he had nothing and no one, so he's not about to mess up, especially with his best friend's little sister. That means keeping Evie at arm's length … even though the once pesky little girl is now a buxom bombshell. A sexy blonde who pushes his self-control to the limit the night she crawls into bed with him.
Evie Reed knows she's blessed—with an exclusive education, a family who loves her, and a new job managing social media for her family's lingerie company. But she wants more, like a reason to wear the sexy lingerie herself. She has just the man in mind to help with that. She's crushed on Smith forever. Surely tricking her way into his bed will force him to see her in a new, adult way.
Except that when Evie's plan leads to disaster, she and Smith must decide—ignore the attraction sizzling between them, or become play mates and risk it all.