The Playboy of Rome (The DeFiore Brothers #1) by Jennifer Faye: Our childhoods affect us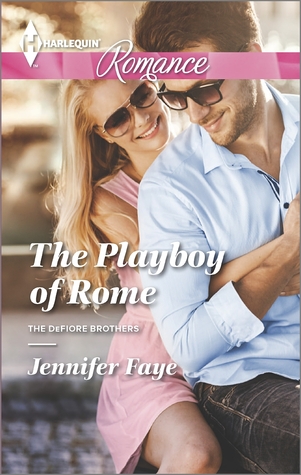 in ways that we can't even begin to imagine and words once spoke can NEVER be taken back. Sometime this is good and sometimes it can lead down a very dark and dismal path.
Lizzie Adler had grown up thinking that she wasn't good enough, that something was wrong with her and what hurt the most was thinking that no one wanted her. Unfortunately most of the people who came into her life just perpetuated those theories, except Jules her foster sister. She would walk through fire for her and it turns out fire might just be going to Italy to work and train and gain the money for Jules to go to grad school. The problem is nothing is like it was planned when Lizzie shows up.
Dante Defiore had his entire world shaken when the one person who he felt loved him had a stroke. Now he was stepping into his grandfather's shoes, running his restaurant, when this woman shows up with some contract he knows nothing about. The problem is she couldn't have come at a worse time and she is doing crazy things to his libido. So now Dante has to figure out what's really important to his life.
Dante and Lizzie have chemistry from the first moment they lay eyes on one another. The problem is more their pasts. They are both so scared of becoming what they believe is predestined for them they are actually causing themselves pain. Can an accident or an old man change those beliefs? Or will they spend the rest of their days hurting?
Ms. Faye has started this series off in spectacular fashion. Both the hero and the heroine are damaged from their youth and have dealt with it in very different ways. Lizzie is almost too childish and Dante defiantly has communication issues.
The Playboy of Rome by Jennifer Faye is really more about the emotions that play out between the two of them than anything else. Don't look for this to be an upbeat novel, more one with a bit more depth and realism. Looking forward to reading about Stefano and Jules up next.
Book Info: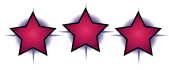 Published March 3rd 2015 by Harlequin Romance Series #4464 |  (The DeFiore Brothers #1)
Taming the Italian playboy…
Lizzie Addler's dream of working in Italy is about to come true–that is if she can convince passionate Italian chef Dante DeFiore to keep his side of their bargain. Dante might be hotter than the Italian sun, but he's as cool as ice toward Lizzie.
Dante hasn't the time to pander to Lizzie's dreams of culinary fame–he has a restaurant to run! But as Lizzie proves herself to be a spectacular addition to his kitchen…and to his life. Dante wonders…can he keep her forever?