The Pregnancy Proposition by Andrea Laurence: Talk about hang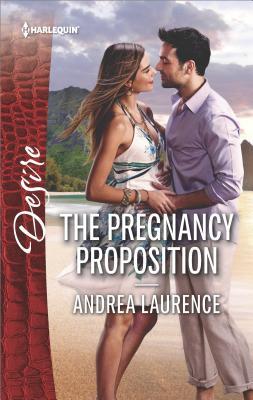 ups, we all have them but can two people with huge hang ups ever see past them to a life without any hang ups?
Paige Edwards thought she wasn't pretty, she had heard it enough in the past. She knew she wasn't the type to make any kind of man fall over backwards for her. It wasn't that she was okay with that, but at this rate in her life she really didn't figure she had any other choice. So she was doing what she always did and making the best of it. She would figure out what that was when she got back from burying her grandfather that was.
Mano Bishop once had big dreams. He was going to do big things and marry his wonderful girlfriend. Then the accident happened and nothing was the same again. It wasn't like he died, but his dreams and his love, well they faded and now he was trying to see his new future. Would he be able to accept what would be?
When Mano met Paige he knew immediately that life was going to be different, that she was different. Neither one of them could have ever expected what was coming though.
The tale that Ms. Laurence weaved with this novel is amazingly twisted and yet very real. She was able to showcase how twisted our perceptions of ourselves can really become. Her deliciously real plot and players make it almost painful to look in the mirror and see the person staring back at you. This is a great novel, but be ready for a bit of introspectiveness at the end when you realize as Paige and Mano aren't really what they think they are, neither are you.
Book Info:

Publication: Expected publication: October 4th 2016 | Harlequin Desire | Hawaiian Nights #1
Pregnant and heartbroken…will one white-hot week become more?
After her breakup, the last thing Paige Edwards wants is a romantic getaway. But then an all-expenses-paid trip to Hawaii lands her in bed with sexy hotel owner Mano Bishop! An explosive affair with Mano could be the perfect rebound—except for the fact she's carrying her ex's baby…
Blinded as a teen, Mano has nevertheless achieved success in business, if not in love. An occasional fling has always been enough—until Paige. One week with the unassuming woman, whose inner beauty captivates him, has Mano reevaluating everything. Could he father another man's child for the chance at a future with Paige?