The Reluctant Rancher by Leigh Riker: I tried very diligently to get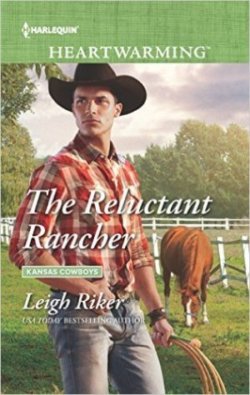 into this story.
The description sounded like one that would be a beautiful story. Unfortunately, the writing style felt rough, and I had a hard time getting "attached" to the characters.
I tried a few days consecutively in order to read past the first few chapters, hoping it would "grab" me and pull me in! However, this unfortunately did not happen. It simply felt like the story did not flow smoothly.
I sincerely apologize that I was not able to provide a favorable analysis of this story.
Book Info:
DNF
Publication: October 2016 | Harlequin Heartwarming |
She just needs a place to hide. Now. Pregnant and on the run, Blossom Kennedy jumps at the opportunity to work as a caregiver to an injured, elderly rancher. While she tends to the man, his handsome grandson takes over at the Circle H. Logan Hunter is tough, loyal and a wonderful father to his young son. But Blossom needs a port in a storm more than she needs love, and soon enough she'll be moving on. Unless she's somehow stumbled into the exact place she and her unborn child are supposed to be…by Logan's side