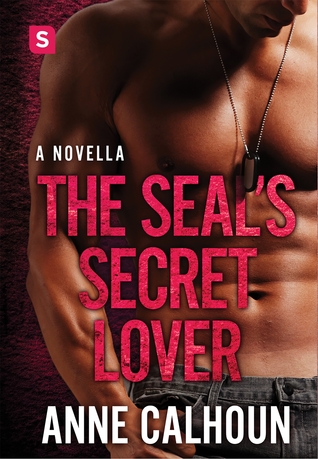 The Seal's Secret Lover by Anne Calhoun: When ex-SEAL Keenan is roped into guiding his friend's sister and grandmother and co. through Turkey, he can't believe what he's getting into. But once he meets the sexy, uber-organized, workaholic he can't get enough of the passionate nights they have together or the truths they dig out of another during the day.
Rose has spent her life working and now, at thirty, she's the youngest director at her company. Tightly controlled, meeting Keenan throws her life out of whack. She never thought she could know such passion.
But Keenan has lost his place, without a home he remains a warrior alone. But maybe, just maybe, Rose can lead him home.
Grannie waved back with a hand clutching a small thicket of flowers plucked from the field.
"She's going to want to identify those flowers. What do you know about Turkey's flora?" Rose asked, eyes still on the group.

"Not a goddamn thing," Keenan said, "You?"

"I kill cacti," Rose said.
I definitely enjoyed The Seal's Secret Lover. Especially how Calhoun delved into the travel aspect of visiting different important and interesting areas of Turkey. Plus, she included interesting forays into The Iliad and The Odyssey that I felt were well-incorporated into the romance, surprisingly enough. Aside from that, however, it's a good romance.
Even being short, there's decent development for both romance and characters, although character development is definitely focused on Keenan. It's not insta-love, so while they don't spend a terribly long time together, they do actually get to know one another during the day. And it's so cute to watch them not even try to resist staying together on the trip even if it means changing plans. And, of course, their night times are hot and very hot.
The grannies, or the Bucket List Babes, were an absolutely lovely addition to the sweetness of the story. I definitely would've liked it to have been longer, but for any travel fans I definitely recommend Calhoun's The Seal's Secret Lover.

Book Info:

 February 2, 2016 | Swerve | Alpha Ops #1
The first in the Alpha Ops novella series that features an alpha Navy SEAL who meets his match in a buttoned-up firecracker who is hiding a passionate side.
Logistics director Rose Powell agreed to chaperone her grandmother on a guided tour of Roman ruins on one condition: her brother Jack would come with her. But when Jack backs out, his best friend and fellow SEAL Keenan Parker takes his place. Without a working cell phone, Rose's orderly world drifts into dreamy days and hot, secret nights in Keenan's bed. Keenan left the Navy but never made it any farther than Istanbul, much less to a viable future. Until he does, he'll show Rose things she didn't know about herself. Can he give his heart and his future to the woman he promised his best friend he'd never touch?