If you like a story with suspense, mystery, and romance that will keep you guessing and keep you on the edge of your seat, then The Seven-Day Target by Natalie Charles is the book you are looking for.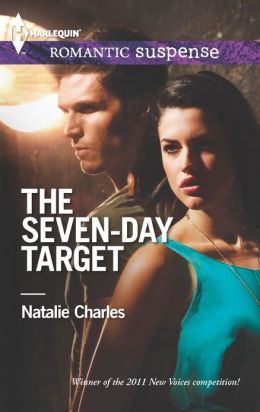 Nick Foster is an FBI agent who was engaged to the beautiful District Attorney Libby Andrews, until she broke their engagement and broke his heart 3 years ago by telling him she never loved him. So Nick did the only thing that he could think of and ran. Well now he is back for the funeral of her father, when he gets a phone call from his former partner about the death of a young female and a threat against Libby's life. The killer will deliver 7 signs in and on the 7th day he is going to kill Libby. Now Nick has no choice but to stay and protect the woman that has always owned his heart.
The last person that Libby thought that she would ever see again was Nick. Breaking their engagement was the hardest thing that she ever had to do, but knowing that she could never give him the family that he so desperately wanted, and knowing that she did not want to see pity and regret in his eyes, she lied to him, telling him she never loved him. Now forced to stay under Nick's protection and work with him to solve the mystery of who is out to kill her, she needs to keep reminding her heart that they can never be.
I loved these characters. Libby is so strong, yet so emotional, caring, determined. I love how she feels that she needs to change that about herself in order to make herself easier to love. She has always been taught by her father that emotions are a sign of weakness, but Nick sees it as her greatest asset. It is want makes her the woman that he admires, the woman that he loves. I love these two characters together, how they are in a race against the clock to find and stop a killer, yet through it all, they discover that at the heart of it all, they have always loved each other and that has never changed.
This story keep me on the edge of my seat and the twists and turns keep the story interesting until the very end. I would recommend this book to anyone who enjoys a great suspense, and I would definitely look for other books by this author.
Book Info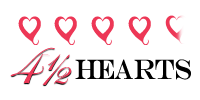 Publication Date: April 2, 2013 | Series: Harlequin Romantic Suspense (Book 1750)
Love never dies, but can it kill? He never meant to speak to her again. Back in Arbor Falls for a funeral, Special Agent Nick Foster has moved on. He has no plans to stay in his tiny hometown–or to reunite with the beautiful Libby Andrews. His onetime fiancée broke his heart, and what's past should stay buried.
Libby doesn't want his help. Her childhood sweetheart can never know the real reason she ended their engagement three years before. But when a serial killer targets her, she must team up with the rugged agent for her own safety. Something in her past has put her in danger, and the passion they've reignited puts their future in deadly jeopardy.