The Trouble with Temptation by Shiloh Walker: Seven days in a coma, and Hannah wakes up remembering nothing. Only that the most beautiful man she's ever seen is next to her and she's carrying his baby. She's in danger, too, from a murderer, and Brennan will do anything he can to protect her and their child.
Brennan made the biggest mistake of his life when he ended things with Hannah out of fear of loving someone. But now, after realizing how important she is to him, he'll do anything he can to win her back. As Hannah recovers from her coma, Brennan woos her. But as her memory comes back, she's not so sure she can trust Brennan's love.
"Fine," she said, a flush crawling up her cheeks. "I'm hungry. We can go eat."
She glanced at him and again, her gaze dropped to his mouth.
Heat gathered inside him, a storm raging to be loosed.
Then, slowly, her eyes lifted and their gazes locked.
For a few seconds, heat and need threatened to drive him insane.
I loved the romance aspect of The Trouble with Temptation. Brennan's wooing of Hannah was so sweet, and I just loved being in his mind and seeing his journey with Hannah as he fell head over heels. With a need to protect the ones he loves, he makes a sexy as hell hero.
Hannah, I didn't get to know as much. She's was mostly in a state of confusion, but she did stand strong, which I appreciated. But what really bothered me about the story was how much was focused on the investigation and the murderer. It really became the main part of the story, I felt. I just wish it was more focused on Hannah and Brennan's story, especially as the author skipped time.
The second in a series, The Trouble with Temptation can be read as a standalone, but it might be helpful to read the first in the series before. I felt confused at times and I wasn't honestly sure if that was because I was reading later in the series or because of unclear writing. For suspense fans and sweetheart alpha hero fans, I recommend The Trouble with Temptation. Also, to note, the secret of the murderer is to be continued into the next McKay story, otherwise it is an HEA for the couple.
Book Info: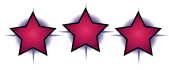 May 3, 2016 | St. Martin's Paperbacks | The McKay's #2
Love is the greatest risk of all.
After seven days in a coma, Hannah Parker remembers nothing about the accident that landed her in the hospital–or how she ended up pregnant with Brannon's baby, the man she's loved since high school. Her body and heart have burned for him for years, and when she wakes up, he's sleeping by her bedside, anxious to keep her safe at all costs. But as Hannah struggles with her amnesia, a threat looms closer–one that could have deadly consequences if she recovers her memories. She will have to trust Brannon completely if she is to keep what haunts her at bay…and their baby safe….
Brannon McKay spent the last ten years fantasizing about Hannah. In his mind, he's explored every passionate scenario he can think of while, in real life, Brannon took their budding relationship and threw it away with both hands. Hannah doesn't remember what happened but, now that she is awake, Brannon would rather die than watch her walk away again. When Hannah and his unborn child's life is threatened, Brannon must stake claim to the woman who has held his heart captive for years…or risk disaster tearing them apart…