In The Tycoons Outrageous Proposal (Marrying a Tycoon #2) by Miranda Lee, Cleo Shelton has a difficult task ahead of her in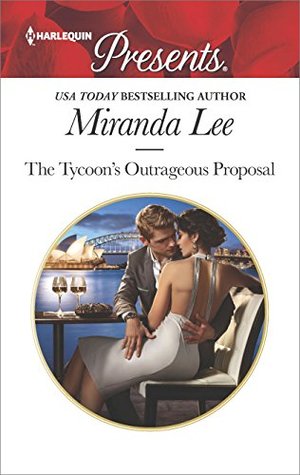 convincing Byron Maddox to invest in her boss's mining company. Luckily, there's something Byron wants that may make him amenable to agreeing to go into business with her boss. However, Cleo isn't looking to get involved with another man, not after being free of the abuse she suffered at the hands of her late husband. Can Byron convince Cleo to take a chance on him, or will her past continue to haunt her too much to ever consider giving happy ever after another chance?
Cleo swallowed. "I don't believe you," she choked out. "You couldn't possibly have. I looked dreadful that day."
"You didn't look like you look tonight. That's true. But I still wanted you, Cleo. Trust me on that."
"But why?"
"Why?" he echoed thoughtfully. "Perhaps it was because I glimpsed the real you underneath the drab façade."
"The real me?" What on earth was he talking about?
"The one who stared at me for a split second like I was a drink after a long and dusty desert trek."
Just like any book I've read by Ms. Lee, this story was a fascinating read from start to finish due to the main characters back stories that made me sympathize with the heroine because of all that she's been through; and the intense dialogue that had me wanting to discover how this couple's growing relationship would turn out. Would Cleo be able to let go of the past to give another man a chance, or is her need for independence too important? The way this story started had me liking the heroine immediately, as her job is one she's very good at. Yet, whether she can convince Byron to invest in the mining industry and her boss's company in particular is not something she's sure about. Will she be able to find a way to convince Byron to invest?
As for the dialogue, it was interesting due to the main characters back stories. Cleo is determined to finally be independent, especially after what she suffered during her marriage. No way is any man going to have control over her again. I also liked how kind and caring she was towards her mother-in-law, even though her son was a controlling jerk. I'm just glad that she didn't hold her son's behaviour against the woman. While the hero, he's arrogant, not afraid to go after what he wants and I liked how he treated the heroine despite the accusations she flings at him when things go awry between them. I also liked how he felt he needed protection from his meddling mother. Is she really so determined to see him happy and married?
"You want me to go to your mother's birthday party with you?" she asked him incredulously.
"Yes. Why not?" He wasn't about to backpedal. Byron never backpedalled.
"I think why is more like the right decision," she countered brusquely.
"Do I need a reason?"
"Yes."
"Because I like you and find your company stimulating."
Overall, Ms. Lee has penned a read that I liked despite the fact that I thought the chemistry between this couple wasn't as strong as it could have been and that I believed the heroine overreacted to what the hero did towards the end. However, in saying that, I loved how the heroine made things right between her and the hero. Couldn't she see that Byron is nothing like her late husband? That he is charmed by her need for independence. I would recommend The Tycoon's Outrageous Proposal by Miranda Lee, if you enjoy the second chance romance trope or books by authors Carol Marinelli, Dani Collins and Lynne Graham.

Book Info: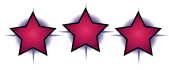 Publication: August 22nd, 2017 | Harlequin Presents | Marrying a Tycoon #2
Australian tycoon and international playboy Byron Maddox is used to getting what he wants. And for some reason, he wants shy PA Cleo Shelton.
Cleo is sure it's only because she turned him down—finally free of an abusive marriage, Cleo is enjoying her independence, and has no intention of being under the thumb of another man! Especially a man she finds irresistibly alluring…
But Byron won't be thwarted so easily—and when he proposes one sizzling night together, Cleo's resistance crumbles under the force of his expert seduction!