In Their Meant-to-Be Baby by Caroline Anderson, Kate Ashton should know by now that she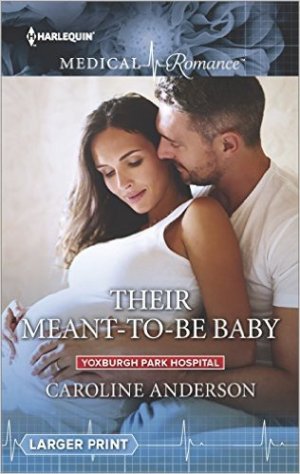 makes bad decisions when it comes to men. Unfortunately, she's just made her biggest mistake yet with Sam Ryder when they share a one-night stand. Or at least what they both thought would be one fabulous night together until she discovers she's pregnant and then they start working together. Can Sam convince Kate to give him a chance before she decides to do something she'll possibly regret forever?
He rammed a hand through his hair and turned to face her. "Are you absolutely sure it's mine?"
She felt her skin blanch. "Of course I'm sure—"
"Really? Because you fell into bed with me readily enough and you were already on the pill."
"Which makes me just as much of a s*** as you. If I remember correctly, you had condoms in your wallet just in case."
A lot of the books I read I tend to choose from reading the blurb, thinking the cover is enticing, or if I've read the author's books before. Sometimes I choose a hit and other times a miss, and this book fell somewhere in between, as there were moments I enjoyed and moments where I got frustrated with one of the main characters. The way this story started was promising, as the hero and heroine meet and flirt a little without giving away too much detail of each other. Then their relationship gets a little tricky with both thinking they'll never see each other again and they find themselves working at the same hospital.
Intense dialogue drives this story due to the main characters back stories. Is Kate making another bad decision by being with Sam? Is Sam using Kate to diminish his grief? I found Kate to be a rather selfish heroine the way she handles her pregnancy. Just because she had a horrible childhood, which makes her think she won't be a good mother doesn't give her the right to treat Sam the way she does. However, in saying that, I was delighted by the decisions she made in the end when it came to Sam and the baby.
While Sam, he was a great hero. He lost someone he loved very much, which makes it hard for him to be able to move on with someone else. But Kate is good for him, just as he's good for her. Really, I loved his strength, his ability to prove to Kate that he'll do right by her and the baby, if she's willing to give him a chance. He's also kind and caring and I loved how determined he was to win Kate over, especially at a time when all she did was freak out because she believed the choices they made were made for the wrong reasons.
"You make it sound so easy," she said bleakly.
"I haven't said it'll be easy. I don't imagine for a moment it'll be easy. That doesn't mean we can't do it, though, if we work together. It's just teamwork, Kate. We're both used to that. We can do it."
Overall, I liked this story where the growing relationship between the characters seemed impossible in them achieving happy ever after, because of the heroine's fear when it came to making wrong choices. Yet, I liked that the hero was very convincing in proving that love is possible and can conquer any obstacle. The way this story ended had me cheering for this couple's happy ever after, because the hero has the perfect words for the heroine to make her realize how much he loves her. I would recommend Their Meant-to-Be Baby by Caroline Anderson, if you enjoy the surprise pregnancy trope.

Book Info: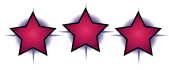 Publication: February 7th, 2017 | Harlequin Medical |
Unexpectedly pregnant!
Having discovered her night with surgeon Sam Ryder had unexpected consequences, Kate Ashton is left reeling when he walks into her emergency department. Now she'll have to tell this "emotionally broken" man she's been belatedly warned about that she's pregnant!
Sam's feelings might be frozen, but he wants to be a dad. When Kate reveals she's afraid of becoming a mom, her heartrending story opens Sam's heart. He must convince Kate to give them a chance. This baby was meant to be—perhaps their love is, too…