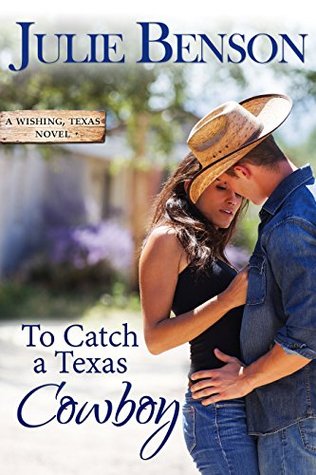 To Catch a Texas Cowboy by Julie Benson: Sometimes it's fate and sometimes it's just twisted circumstances, but either way it will get you in the end.
Grace Henry had enough, her entire life had been turned upside down and now she just wasn't sure what she was going to do about it. Her ex boyfriend was in prison, she had been questioned by the police and the FBI, lost her job and had no prospects in site. All she knew was for the moment she was going to be with her best friend and see if she could make a life in Texas.
Andrew, AJ, Quinn knew life didn't always turn out the way you expected. Nor did it come with a play book. Some how one of his good friends was dead, he was in a small town playing at chief of police while working for the FBI and miserable. How had his life become this messy? When was he going to make a difference?
Small towns aren't always what they seem to be. Will these two big city folks turn into small town heroes? Or will they decide the big city really is the place to be?
Ms. Benson has delivered a good novella with this story. There is an interesting plot line and great character development. While some things could be flushed out a bit more there was no "fluff" in the story. This is a great quick read with a steady plot and a HEA.

Book Info: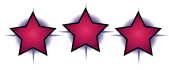 February 23rd 2016 | Tule Publishing | Wishing, Texas #2
Grace Henry needs a reboot. Laid off and unable to find a new job in her native NYC, Grace heads West to Wishing, Texas to run her best friend's bed and breakfast. But before she hits the city limits, to her luck, Grace rear ends the chief of police's truck. As the mouth watering western dream peels off his shirt to clean her cut, she reminds herself what cops are like—cynical, inflexible, curious and controlling. Her NYPD father taught her that fact.
FBI agent AJ Quinn is undercover in Wishing to catch a forger. Though his best friend lives in Wishing and he always longed to buy land there, Wishing is an annoying detour from his purpose, working major cases and fulfilling the vow to his father to make a difference in the world. But when Grace crashes into his life, AJ suddenly finds himself questioning his direction and determination to remain single.
Though Grace and AJ insist they don't want a relationship and are wrong on too many levels to count, when the head says no, the heart says yes…..