In Wild Wolf Claiming by Rhyannon Byrd, Elliot Connors and his partner, Max, who are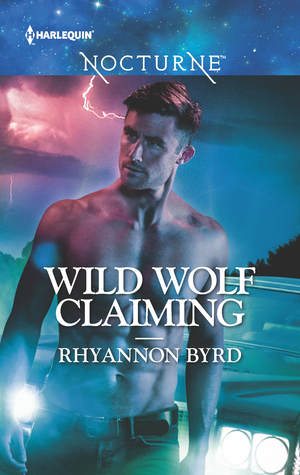 werewolves, are on a mission to protect Skye and her friend, Vivian, from a man who's been abducting women. Max leaves to find Vivian, leaving Elliot to try to convince Skye that she's in danger and needs him to protect her, only he doesn't count on discovering that she's his fated mate.
There's plenty of action in this story; Elliot and Skye are constantly on the run, trying to stay ahead of the wargs and other werewolves hired by the mysterious mastermind to capture Skye. On the way, they start to get to know one another and develop feelings. Due to Skye being hurt in the past, however, she finds it hard to believe that someone like Elliot would find her attractive.
I had mixed feelings about Skye. On one hand, I admired how well she took the news of what Elliot was, and for the most part she was able to keep calm about everything that was going on around them. On the other hand, there were times where I found her a bit whiny and indecisive. At times she was also insecure about her herself, mainly her looks, and it became a little tiresome hearing her not believe that Elliot could like her.
I liked Elliot. He did his best to protect Skye. He also tried hard to convince her that he liked the way she looked, even when she refused to believe it. He's very protective of everyone he cares about and he works hard to make sure they're all safe.
Both Elliot and Skye are keeping secrets from one another, fearing that if the other found out the truth they would leave. Both of them have tragic pasts and you can't help but feel for them when their truths are finally revealed.
This is the eighth book in the Bloodrunner series. It can be read as a stand alone but a lot of characters from previous books are mentioned. Not having read the previous books, I felt like I was missing a little of the backstory of how they all related to one another. It wasn't enough to take away from the story though.
Overall Wild Wolf Claiming was a good book, but I felt like some things were left unanswered. We never find out exactly why Vivian and Skye were targeted. It's never revealed who or what the creature is that is capturing woman and had these two in his sights. It seems like Vivian and Max will be getting a story so maybe these questions will be answered then, but I would have liked to have had some kind of closure in regards to that. This book would be recommended for people who enjoy books about the paranormal, especially those about werewolves..
Book Info: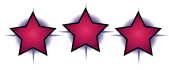 Publication: November 19, 2015 | Harlequin Nocturne | Bloodrunners #8
Werewolf Elliot Connors had come to the sleepy town of Charity to stop a madman from claiming his next victims for his macabre collection of sex slaves. After saving Skye Hewitt from being kidnapped, Elliot desires the diner waitress more than his next breath. All his senses scream that Skye is his life-mate. But his past has taught him well that nothing worth having ever comes easy. Now things are about to get bloody, dangerous…and wild.