In Would Like to Meet by Polly James, after yet another ridiculous argument with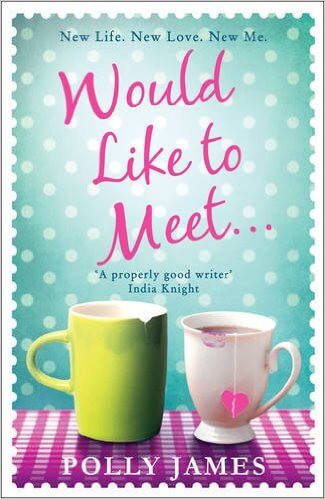 her husband, Hannah Pinkman and her husband decide it's best to separate. Unprepared for life alone, she decides to give online dating a try. However, it turns out her perfect match is the one man that she's always known was right for her.
"And, anyway, I was shocked."
It seems we both were, mainly at how an argument can become serious so quickly, especially when it starts with something as ridiculous as half-naked Brits staggering about in Spain.
"But you're the one who said you didn't fancy me."
This book isn't something I would normally read, if I was choosing it after perusing the blurb, but I've got to admit that I did like it. As a story that deals with second chances and re-discovering the dating world after being married for years, I found this story engaging and I liked how it followed the heroine through the different seasons of the year until she finally happiness again. The prologue sets the story with how Hannah and her husband loved each other so much when they were younger, but now twenty-seven years later they're finding themselves arguing about every little thing.
The dialogue was intense due to everything the heroine goes through. It isn't easy for her to start dating again, especially when she finds her online dating profile matches her with a man she considers her soul-mate. Then again, I liked how she did handle the dates she went on, no matter how nervous she was. Yet, it was the addition of the secondary characters, especially Eva, the friend the heroine makes that brings some light-hearted moments to this story. Eva makes this story so fun, and brings out the best in the heroine, as she's determined to help Hannah with her advice.
I really liked Hannah, and as this story is told from her point-of-view, it was hard not to be riveted by everything she goes through. Such as what happens to her concerning her job, the friends she makes along the way, her journey when she starts dating again and how things turn out in the end. However, I had mixed reactions about the secondary characters. As I previously said, Eva was a great secondary character as was Hannah's Aunt Pearl and her friends. Yet, I was annoyed with Esther – a woman Hannah worked with. She was a jealous and insecure woman that – it seemed at times – had nothing nice to say. Then there was Hannah's boss who I didn't like in the beginning, but who managed to win me over. She's the type of woman that takes advantage of the fact that she's the boss, yet she finally comes to respect Hannah, especially after what the heroine does for her.
Overall, I liked this story that encompassed a little bit of romance that was on the sweet side, and ended perfectly due to the person Hannah ended up with. Moreover, I liked what the love of Hannah's life did for her in the epilogue because she was determined to master how to row a boat. I would recommend Would Like to Meet by Polly James, if you enjoy second chance romances.

Book Info: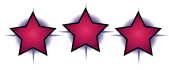 Publication: June 30th, 2016 | Avon UK |
Could the worst thing that's ever happened to Hannah Pinkman also turn out to be one of the best? She and her husband, Dan, have reached the end of the line. Bored with the same gripes, the same old arguments – in fact, bored with everything – they split up after a trivial row turns into something much more serious.
Now Hannah has to make a new life for herself, but that's not easy. She's been so busy being a wife and mum that she's let all her other interests slip away, along with her friends. And when Hannah is persuaded to join a dating site, her best match is the very last person she expects it to be….