Today it is my pleasure to Welcome author
Cindi Madsen
to HJ!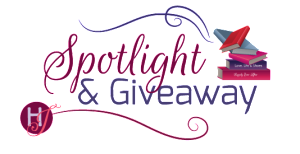 Hi Cindi Madsen and welcome to HJ! We're so excited to chat with you about your new release, 12 Steps to Mr. Right!
Tell us about the book with this fun little challenge using the title of the book: 
(I always have the longest titles! 12 Steps to Mr. Right, so I'll just go with the Mr. Right part)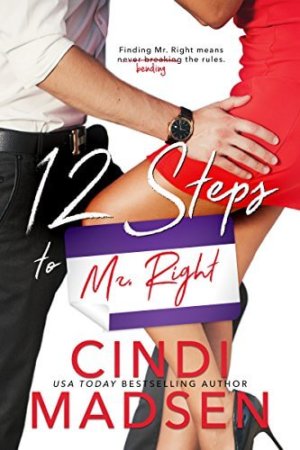 M is for: memories
R is for: romance
R is for: racecar scene
I is for: Ivy, Savannah's BFF
G is for: Georgia
H is for: heart
T is for: Twelve dating steps.

Please share the opening lines of this book:
When you're single, the scariest words in the English language go something like, "Hey, do you have a date for the such-and-such?" They always come heavy with a side of unspoken "You need to or everyone will think you're an undesirable loser." Or even worse, are followed up with, "Because I think I found someone who'd be perfect for you."
Please share a few Fun facts about this book…
I've called it the female Hitch, only if the girl who gave Hitch issues in that movie came back & asked for another chance.
I read a ton of articles on dating dos and don'ts, so a lot of the dating advice has been given by dating experts.
Chris Evans was my inspiration for Lincoln Wells & Minka Kelly was my inspiration for Savannah, and I later found they dated IRL.
Linc always does the crossword puzzle in the local paper, and it's one thing that ends up connecting him and Savannah.
Savannah's best friend Ivy and her brother have a past that causes some interesting tension between them, and I'll be exploring that in the next book, 13 Ways to Avoid a Bro
Was there a scene in this book that was harder to write than others?
The scene of their one night stand in the past, because I knew it was going to have a sad ending.
My breath caught as Linc stepped through the sliding glass patio door, his hair wet, his torso bare. My phone slipped from my hand and fell to the floor. I scrambled to pick it up and tried to redirect the attention away from my reaction to wet-and-half-naked Linc. "Um, everyone else is at the bar down on the boardwalk. I was about to go join them. You want me to wait for you?"
"Sure. Let me grab a shower and throw on some clothes."
As I waited, I picked up my worn copy of Jane Eyre. Since I never got to read for fun anymore, I'd been re-reading my favorite classic while lounging on the beach. A few minutes later, Linc came out dressed in a snug blue shirt that showed off the muscles in his chest and made his eyes stand out even more. He grabbed the bottles of vodka and Peach Schnapps and a couple of red cups off the top of the fridge. He stuck the cups between his teeth, reached inside the fridge, and pulled out the cranberry juice, and then walked over and dumped everything onto the coffee table.
"Drinking before we go drink?" I asked.
"Actually," Linc said as he plopped down on the couch next to me, "with baseball and everything else that's been going on, I feel like we haven't had the chance to hang out in forever. What do you say we skip the bar scene and drink here?"
I flashed him a smile. "Free booze does happen to be my favorite kind of booze." Technically, we all pitched in when we arrived, but "the booze we already paid for" didn't have quite the same ring to it.
As I unstacked the cups, my hand trembled a bit. Just Linc and me. It had been a while since we'd been alone, and the thought sent my pulse thrumming.
"Ever had a woo woo?" he asked.
"I don't even know what that is."
Linc poured a healthy dose of vodka, a couple glugs of peach schnapps, and topped it off with cranberry juice. We tapped our cups together, muttered "cheers," and tipped them back.
"Woo," I said, shuddering as the alcohol and tart cranberry warmed my throat and chest.
"Thus the name," he said with a smile, and I laughed.
Conversation flowed, mostly light topics, like the waves he'd caught, the carefree vibe at the beach, and how we only had to suffer through one more month of school.
After we filled our cups with round two, Linc said, "I'm sorry that prick you were dating hurt you, Savannah." Ivy was the one who'd spilled the beans about my boyfriend cheating on me on the three-and-a-half-hour drive to the beach—Linc mentioned he thought my boyfriend was coming with us, and Ivy called my ex every name in the book as she explained why he wasn't. "But I can't say that I'm sorry you're not with him anymore."
I froze with my cup halfway to my mouth. "Oh yeah?"
"Yeah."
I waited to see if he'd say more, but he tapped his cup to mine and tipped back his drink. I did the same, downing half the glass in a few large gulps. My head and body at the pleasantly fuzzy point, I relaxed back into the couch.
Linc placed his hand on my knee and brushed his thumb across the top. A dart of heat shot up my leg and my heart thudded in my chest. I turned my face toward his.
"Savannah…" He leaned closer.
"Lincoln." I think I leaned in a few inches, but it might've been him again. All I knew was it's finally happening ran through my head on an endless loop.
"Have I ever told you how sexy you are?"
I made an attempt at swallowing, but my throat didn't seem to be working anymore.
His hand inched up my thigh and little zips of electricity skidded across my skin. "That red bikini you wore earlier today… I couldn't stop staring at you, and it's all I could think about all day."
I'd bought it in hopes that he'd notice, and my stomach did a little celebratory dance that it worked.
He moved his hand up another inch, his skin warming mine, and then that one eyebrow arched in a silent question.
Was he seriously asking if I wanted this? I barely refrained from saying, "I've wanted this from the first moment we met." Instead I twisted my body toward his, until our mouths were mere inches away, and nodded.
He crushed his lips to mine. Every nerve ending jolted into action, and I parted my lips. He swept his tongue inside, a light brush and then it was gone, a delicious teasing that left me anticipating the next taste.
Excerpt. © Reprinted by permission. All rights reserved.

What do you want people to take away from reading this book?
I hope that they laugh & swoon, and they cheer for Savannah's clients, for her, and for second chances.
Thanks for blogging at HJ!
Giveaway:

Ebook of Cinderella Screwed Me Over by Cindi Madsen
To enter Giveaway: Please complete the Rafflecopter form and Post a comment to this Q:

What's the best dating advice you've ever given or received?
Book Info:
12 steps to finding Mr. Right, composed by dating coach extraordinaire Savannah Gamble
1: Admit to being powerless over your attraction to the wrong type of guy. (Like Lincoln Wells, who broke your heart after an unforgettable one-night stand.)
2: Believe Mr. Right is out there.
3: Take inventory of past mistakes. (See step #1.)
4: Make a list of qualities you want in a man. (Avoid charming baseball players/reason you made these rules in the first place)
5: Take charge of your own life.
6: Learn to love yourself.
7: Sort the hookup guys from the relationship guys. (Avoid a painful brushoff after an amazing night together.)
8: Never, ever settle. (Even if the chemistry is off-the-charts.)
9: Don't believe you can change a guy. (Once a commitment-phobe, always a commitment-phobe)
10: Communicate your needs.
11: Open your heart & love fully. (Still working on this one…)
12: Don't ever, ever stray from the steps.
Buy: Amazon | B&N | iTunes | Kobo | Goodreads


Meet the Author: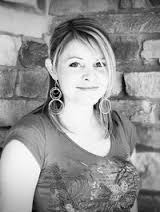 Cindi Madsen is a USA Today bestselling author of contemporary romance and young adult novels. She sits at her computer every chance she gets, plotting, revising, and falling in love with her characters. Sometimes it makes her a crazy person. Without it, she'd be even crazier. She has way too many shoes, but can always find a reason to buy a pretty new pair, especially if they're sparkly, colorful, or super tall. She loves music and dancing and wishes summer lasted all year long. She lives in Colorado (where summer is most definitely NOT all year long) with her husband and three children.
Website | Twitter | Facebook | Goodreads | Newsletter