Today it is my pleasure to Welcome author
Stephanie Dees
to HJ!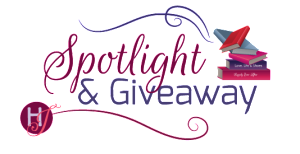 Hi Stephanie and welcome to HJ! We're so excited to chat with you about your new release, A Baby for the Doctor!

Hi, fellow romance readers! Thanks for being here with me today!

Tell us about the book with this fun little challenge using the title of the book: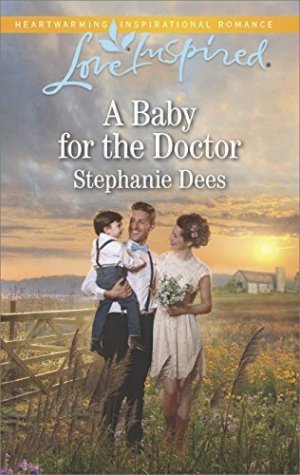 When foster parent Jordan Conley becomes mom to A BABY with special needs, she puts a call in FOR THE best baby DOCTOR she knows, Dr. Ash Sheehan.
What's your favorite line(s) from the book?:
He didn't know what the future held, and right now he didn't care. It was this moment that mattered. Her arms slipped around his neck and he pulled her closer. He didn't want to waste a moment of the moonlight.
Please tell us a little about the characters in your book. What first attracts your Hero to the Heroine and vice versa?
Equine therapist Jordan Conley is totally confident. With horses. But when it comes to the good-looking Dr. Ash Sheehan, she turns into an awkward teenager all over again. Regardless, she has plans for her future and no time for romance with a guy who dates like he's in a girl-of-the-month club.
Pediatrician Ash Sheehan knows Jordan is different. She's complicated and gifted and when he talks to her, the words stick in his throat. He isn't into long term relationships, though, and Jordan is a long-term kind of girl.
When you sat down to start this book, what was the biggest challenge you faced? What were you most excited about?
Jordan is the twin sister of the heroine in my first book, The Dad Next Door. She caught my imagination from the second she stepped on the scene. She's down-to-earth but her heart is huge and I knew she was going to be fun to write. She was adopted from foster care and becomes a foster mom in the book, so my challenge was telling her story in a way that honors foster parents and kids in foster care.
What, in your mind, makes this book stand out?
The series is called Family Blessings. The word family comes with so many connotations, some good and some bad. Sometimes love, sometimes obligation.Families care about each other, love and support each other and…annoy the mess out of each other. And sometimes families come together in unexpected ways. Each book in this series focuses on the romance between the hero and heroine and the family that's formed when the two of them choose each other.
The First Kiss…
Jordan lifted her head to look into his eyes, hers dark and luminous in the light of the moon. He skimmed his fingers down the curve of her neck. "Jordan, I've never had a relationship with anyone because I never found anyone I wanted to have one with, not really. I watched you tongiht, after the dinner. You share that bright light that's in you with everyone you meet. With me. I don't know what to do with that kind of generosity."

"I don't know what to say."

"Say you'll give this a chance. Say you like me. Say whatever it is you're feeling."

"Oh, Ash. I'm just a farm girl and for this one night I've gotten to be the princess. You brought me flowers."

"You are so much more than just a farm girl. " He slid his hand around to cup her neck and lowered his mouth to hers, letting all the feelings he'd tried to suppress over the past months pour into that one, simple gesture.
If your book was optioned for a movie, what scene would you use for the audition of the main characters and why?
I love this scene where Jordan's introducing Ash–who has a healthy respect for huge animals–to her therapy horses.
She noticed Ash leaning on the fence, his guitar at his side, a speculative look in his eyes. "What?"
"A month ago when Penny came in for her first checkup, she would barely look up when someone talked to her. She's made huge progress."
"Red Hill Farm magic."
He smiled, his dimples deepening in his cheeks, and her heart took a little tumble. Why did he have to be so darned good-looking?
"Give me a tour. Show me the magic."
She paused in the middle of lifting the saddle from Hagrid's back. "What do you mean? You know this place as well as anyone."
"Not from your perspective."
Amelia reached for the lead rope. "I'll brush Hagrid for you, Aunt Jordan."
She still hesitated. She had a toddler to think about now, but when she glanced over, he was sound asleep in his pack n play next to Mrs. X, who was reading. "I guess I've got a few minutes. Walk or ride?"
"You have a four-wheeler?"
"I have a horse. A few of them."
Ash made a face. "I'm embarrassed to admit this but I'm not much for horses. They have big teeth and they always look like they want to kick me."
"Well, I think we'll start with the horses, then. Amelia and I usually give them a thorough grooming on Sunday, mainly because we like to spend the time with them, otherwise volunteers do it."
"Do the people in therapy ever groom them?"
"Sometimes. The teenagers like to help care for them." She stopped at the first stall and Bartlet stuck his gray head over the railing. "This big baby is Bartlet. He had a long career as a jumper and was a champion. He's twenty-two now and completely unflappable. Nothing bothers him."
"He's enormous." Ash lingered near the wall farthest from Bartlet.
"One of the reasons horses are so good at therapy is that they respond to our emotions. It doesn't mean he'll freak out or anything, but it's kind of like with kids when they come in your office. They feel out of control and want to know who's in charge. Rub his neck. Take a deep breath and be confident with him and he'll respond to that."
Ash cut his blue eyes at her. "I'm confident that he outweighs me by a thousand pounds or so."
But he stepped forward and gave Bartlet a short but solid rub on the neck. Bartlet, being Bartlet, was a perfect gentleman.
Jordan walked to the next stall. "This handsome guy is Leo. He was my first therapy horse. He's sturdy and sweet, a favorite with the kids."
Leo nudged her with his big brown head and she scratched his favorite spot under his forelock, right at the top of his distinctive white blaze. When Ash stepped closer, she showed him how to rub under the mane. Entwining her fingers into his, she slid their hands together down Leo's neck. She did this exact thing with kids all the time, but with Ash, somehow it felt…intimate.
Her breath caught.
He turned his head and his eyes locked on hers. "Jordan…"
Heartbeat rushing in her ears, she moved her hand. "You try it."
She saw the deep breath he drew, but he followed her lead. "Like this?"
Leo bobbed his head. Jordan laughed. "Yes, exactly. It's good to keep one hand on his neck and rub or groom with the other. It lets the horse know where you are and also gives you the opportunity to push back if he gets frisky."
Ash laughed softly. "Okay. Not worried about that at all."
"Don't be. We teach safety rules, but kids are unpredictable, and some of our clients make erratic movements. We couldn't have a horse that was intolerant of that kind of thing. So, you know, you should be fine."
She turned, not realizing he was right behind her. His hands closed around her arms, his eyes searching hers and she knew she wasn't getting away with a distraction this time.
A smile played around his lips. "I don't feel very safe. My heart's beating too fast and I want to run away, but the adrenaline tells me to stay and see what happens. Do you want to see what happens, Jordan?"
His hand slid into her hair and her lips parted. "Ash."
The barn door banged open. Jordan jumped back, slamming her elbow on Leo's stall door. One of the twins poked his head into the corridor. "Aunt J, Mrs. Mac said to tell you that Levi's awake and hungry."
"I'm on my way." She rubbed her elbow and winced, following the ten year old scamp out of the door.
Excerpts. © Reprinted by permission. All rights reserved.

If your hero had a sexy-times play list, what song(s) would have to be on it?
Well, let's be clear, this is Love Inspired, so any sexy-times playlist is pure speculation 🙂
Joshua Radin–You Got What I Need
Matt Kearney–Breathe In Breathe Out
John Legend–Stay with You
What do you want people to take away from reading this book?
I hope people are left with a warm, happy feeling when they finish reading this book! And…maybe they look around and realize that maybe we're not as different as we sometimes think we are.
What are you currently working on? What other releases do you have planned for 2017?
I'm currently working on the fourth book in the Family Blessings series. The third book, Their Secret Baby Bond, is a March 2018 release.
Thanks for blogging at HJ!
Giveaway:

Signed copy of the first book in the Family Blessings series, The Dad Next Door. Paperback or digital. (Digital copy open to international readers)
To enter Giveaway: Please complete the Rafflecopter form and Post a comment to this Q:

What's your funniest or most adventurous family memory?
Book Info:
After becoming a foster parent to a young boy, equine therapist Jordan Conley's life gets turned upside down. Little Levi is in need of an exceptional pediatrician, which means seeking help from Dr. Ash Sheehan-a man that, despite her heart-pounding crush, isn't her type. Her life is horses and hay, and she can't imagine the suit-clad doctor in a pair of cowboy boots. As a confirmed bachelor, Ash has never been nervous around women, but there's something about Jordan that flusters him, and working closely together doesn't help. The last thing he's looking for is long-term romance. But the more involved he gets, the more he wishes they could stay together…always.
Book Links:

Meet the Author:
Award-winning author Stephanie Dees lives in small-town Alabama with her pastor husband and two youngest children. A Southern girl through and through, she loves sweet tea, SEC football, corn on the cob and air conditioning. When she's not writing, she's chasing kids and drinking coffee, not necessarily in that order.
Website | Facebook |