Today it is my pleasure to Welcome romance author
Louisa George
to HJ!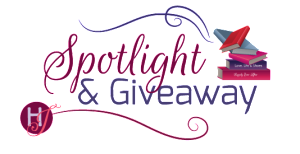 Hi Louisa and welcome to HJ! We're so excited to chat with you about your new release, A Baby On Her Christmas List!
Hi, thank you for having me here! It's lovely to be back. Thanks to everyone for visiting.
Please summarize the book for the readers here: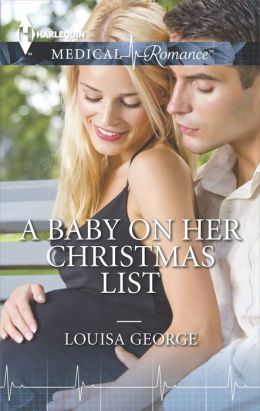 This is a 'best friends to lovers' story, based in Auckland, New Zealand and leading up to Christmas. He's a humanitarian doctor working in refugee camps in war torn countries; she's an infertile fertility nurse. They've been best friends for years and now she needs someone to father the child she desperately wants….
Please share the opening lines of this book:
'I've found a baby daddy!' Georgie's wide grin shone brighter than the Southern Cross, her dark brown eyes sparkling even in the bar's dim light.
Liam watched, dumbfounded, as excitement rolled off her, so intense it was almost tangible.
Please share a few Random facts about this book…
– I brainstormed this book with writing friends when we stayed on a vineyard in Marlborough, New Zealand
– I always struggle to choose the perfect name for my characters, but these just fell into place the minute I started writing: Georgie and Liam
– I love setting books in the beautiful city where I live (Auckland, New Zealand) because I get the opportunity to show it off to you all
Please tell us a little about the characters in your book. As you wrote your protagonist was there anything about them that surprised you?
Georgie (heroine) is from a foster care background and she is determined to do everything by herself, so when she is in a position of weakness or having to offload her troubles she comes out fighting first…
Liam has had a traumatic past and is hellbent on making up for it through his job. He has no time for anyone 'special' in his life and is not going to have a family. Ever.
So it was a surprise to find the softer side of him and the sharing side of her- they are good for each other, I think.
What, in your mind, distinguishes this book from other books out there in the same genre?
The setting is very definitely different (Auckland at Christmas)…an infertile fertility nurse is a twist on a plot…there is humour in there too. I always have some lightness in my books to contrast with the struggles they face.
The First kiss…
Is unexpected and excruciatingly embarrassing! These guys are old friends, they have NEVER even discussed having any kind of relationship other than friendship…here's a snippet of the aftermath:
What the hell just happened? He coughed, cleared his throat, tried to sound a lot less shaken up than he felt. 'Well, that was unexpected. And not at all like kissing my cousin. But then, Mike never was much good at tongues, apparently. You, however…'
'Always the joker.' She twisted away and stalked back into the lounge area, wringing her hands in front of her, clearly trying to work out how they'd gone from friends to…this. And what the heck they were supposed to do now they'd crossed an unspoken line.
Did any scene have you crying or laughing (or blushing) while writing it?
I loved the penultimate scene- it's the one that stands out for me. Things for Georgie go from bad to worse to terrible in the space of a few hours, but she has indomitable spirit and deals with it in her own way… Set-up: It's Christmas Eve, Georgie is on her own and has fallen down in her garden (that Liam had been meaning to finish but hadn't managed to before he'd been called to Sudan)…
Pain seared up her leg with even the slightest movement. She was sure she'd broken her ankle-it was twisted at such a strange angle caught in the gap between splintered wood and the garden wall. A bad sprain anyway, too sore for her to put her weight on, and she was too wedged in to be able to lever her big fat belly upwards.
So she was stuck. Damn.
And hurting. Double damn.
And how long she'd lain here calling for help, she didn't know, but the moon was high in the sky now. Typical that she'd left her phone in the house. Typical that the neighbours had gone to their holiday home by the sea. Typical that it was Christmas and she was on her own. And the music she'd been playing seemed to be on repeat and if someone didn't turn it off soon she'd go down in history for being the first woman to have been driven clinically insane by Rudolph and his damned red nose.
And it hurt. Everything hurt, including her heart, because she felt stupid and sad here on Chrsitmas Eve, alone and stuck. And for some reason her usually capable mindset had got all mushy and she felt a tear threaten.
And more than anything she missed Liam.
If your book was optioned for a movie, what scene would you use for the audition of the main characters? 
I would use the scene where Georgie and Liam are dancing in the bathroom because this is where they both acknowledge that things are changing between them, and there is a lot 'unsaid':
'I am grateful, really. You don't have to give up all your spare time…' Her hand went to her belly and she made a sharp noise. 'Oh!'
He knew that look. He knew most of them now, thank God, because she never complained about any of the changes she was experiencing and he knew a few of them must have taken some getting used to; a raise of eyebrows and a gentle smile meant baby movement. A frown but determined-not-to-show-it stubbornly stiff jaw meant she had backache. A fist against her chest meant heartburn. He'd never been so aware of anyone in his whole life. 'Kicking again?'
'Yes. It doesn't hurt, it just makes me jump, it's weird though, I don't know if I'll ever get used to it- it's like a whole crowd of butterflies stretching their wings. He's a little wriggler, this fella. I think he might be a martial arts expert when he grows up.'
He nodded towards her belly, his heart suddenly aching. 'She might be a dancer? Cheerleading? Gymnast? Scottish country dancing? That has kicks doesn't it?'
Her eyebrows rose. 'The ones I learnt at school had a lot of skipping in circles and peeling off, I don't remember kicking. Apart from hot sharp prods to my nine year old partner's ankles. He had no clue what he was doing and was far happier pulling faces at his friends than swinging me in a dosey-doe.'
Then clearly the boy was a prize idiot.
Clearing the paint pot and mess out of the way Liam stood her in front of him. Goddamn, she was beautiful, all flushed and smiling. He had to admit that being pregnant suited her. She'd never seemed so content. Apart from the odd moment when he'd catch her staring out of the window into the distance, or looking at him with a strange expression on her face. 'Show me?'
'What? Scottish dancing, in a tiny bathroom? Are you nuts? Silly me, of course you are.'
'Probably.' He took her hands in his and twirled her round. 'Like this?'
'Not even remotely.' Her head tipped back as she laughed, and for the first time in forever things were back to normal between them. There was no baby, no contract, no tension, just two old friends messing about, like they'd done hundreds of times before. He twirled her again, faster, and caught her in his arms and she squealed, 'Stop! I'm covered in paint, my hands-'
'Are fine. Now show me what to do. Like this?' He made a woeful attempt at a highland jig that had him stumbling over the stepladder. 'Clearly this needs practice.'
'And a lot more space.' She sucked in air, and again, doubling over with laughter. 'You are a lot worse than David Sterling.'
'David?'
'My nine year old partner. Broke my poor innocent heart when he kissed Amy Jenkins at the Year Four social, but at least he had rhythm.'
'I have rhythm.' And Georgie's heart was too damned precious to be broken again. Although Liam had a feeling that when all this was done, he'd be no better than David bloody Sterling.
'Oh yeah?' She prodded him in the stomach, and he wondered whether that was a step up or down from being kicked in the ankle. 'I've seen your rhythm mate, at Indigo, late at night, when you're filled with booze.'
'Bad, huh?'
'Actually, no, not at all. You're a good dancer, probably better than I am if I'm honest. But I'm not exactly going to want to admit to that, am I?'
'You, my lady, are such a tease.' Feeling suddenly way out of his depth he gave her a smile and it was pure stubborn willpower that stopped him from kissing her again.
'Really? You think so? I haven't even started.' She smiled back and the air between them stilled. Her hand slipped into his and squeezed, she peered up at him through thick dark eyelashes. And he was sure she was just being Georgie, but that kiss hovered between them again, in her words, in the frisson of electricity that shivered through him. In the touch of skin on skin. Her voice was raspy. 'Is it just me or is it very hot in here?'
If you could have given your characters one piece of advice before the opening pages of the book, what would it be and why?
To Liam I would have said: you can't run from the past, you just have to accept it and move on.
To Georgie: let go a little, let someone help you for once. It's okay- it won't take away your sense of self.
What are you currently working on? What other releases so you have planned for 2015?
I have a February Harlequin KISS release: Enemies With Benefits, which is book 4 in the Flat in Notting Hill series (it's a stand alone book, so you don't have to have read books 1-3, although you should because they're brilliant! (And not written by me! There's one each by the amazing Nikki Logan, Joss Wood and Charlotte Phillips).
I have a May Harlequin medical romance release: Tempted By Her Italian Surgeon, which I ADORED writing. It's about a stuffy hospital lawyer (Ivy) and a laid back Italian surgeon (Matteo) and what happens when a social media prank intervenes into professional life. Funny, romantic and emotional.
I have an end of year (December, I think) medical release which I'm writing at the moment. It's another continuity series book- this time it's the last book of a 4 book series about a maternity unit in Cambridge, England. Again, it's a stand alone book, but reading the series is a pretty special experience because you get to know all the characters and all about their love lives, it's like watching a few episodes of Grey's Anatomy 😉
Thanks for blogging at HJ!
Giveaway:

I'd love to give one signed paperback copy of A Baby On Her Christmas List to one commenter from anywhere in the world (Actually, you're in lots of luck here because my story is in a 2-in1 book, so you get a completely free copy of Sue MacKay's fabulous book A Family This Christmas, too!)
To enter Giveaway: Please complete the Rafflecopter form and Post a comment to this Q:

This book centres around Christmas…what's special on your Christmas list this year?
Excerpt
Here's the opening scene:

CHAPTER ONE

Nine months ago…

'I've found a baby daddy!' Georgie's wide grin shone brighter than the southern star, her dark brown eyes sparkling even in the bar's dim light. Liam watched, dumbfounded, as excitement rolled off her, so intense it was almost tangible. 'Well, not a daddy as such. I should really stop saying that. But I have found someone who would be perfect to donate his sperm…which I know makes you shudder, so I'm sorry for saying The Word.' She gave Liam a wicked wink that was absolutely at odds with this whole one-sided conversation.
Whoa.
Too gobsmacked to speak Liam indicated to her to sit. She tossed her silk wrap and bag on the back of a chair, put her drink down on the table and plonked in the seat opposite him at the only free table in Indigo's crowded lounge.
A baby?
He felt the frown forming and couldn't control it- even if he wanted to- and finally found his voice. 'Hey, back right up, missy. Am I dreaming here? I thought you just said something about a baby…'
It had been too long since he'd seen her looking so happy so he was wary about bursting her bubble- but hell, he was going to burst it anyway. Because that's what real friends did; they talked sense. Just like she'd done the first time they'd met, in the sluice room of the ER; he a lowly med student, losing his cool at the sight of a lifeless newborn, she a student nurse with more calm and control and outright balls than anyone he'd ever met. She'd let him shake, allowed him five minutes to stress out- then had forced him back into the ER to help save the kid's life. And they'd been pretty much glued at the hip ever since.
So he needed to be honest. He raised his voice over the thump-thump-thump of the bar's background bass that usually fueled their regular Friday Night drinking session, but tonight the noise was irritating and obnoxious. 'I go away for three months and come back to sheer madness. What happened to the nothing's going to get in the way of those renovations this time? I'm on the real estate ladder now and going up. What the hell, Geo? A baby? Since when was that on your to-do list?'
Stabbing the ice in her long glass with a straw she looked up at him, eyes darker now, and he caught a yearning he'd seen glimpses of over the last ten years. She thought she hid it well, but sometimes, when she was distracted or excited, she let her tough guard slip. 'You of all people know I've always wanted a family, Liam. It may not have been at the top of my list because I always believed it would just happen at some point. But I can't keep putting it off and leaving it to chance, because chance isn't going my way. And I refuse to prioritise decorating over having a baby, that would be stupid.'
In his opinion having a baby was right up at the top of stupid but he kept that to himself. And, for the record, it wasn't just decorating, her house needed knock-down and start again renos. 'But what's the hurry? You're only twenty-eight. It will happen, you've got plenty of time. You just need to find the right guy.' And why that made him shudder more than the sperm word he didn't know.
She let the straw go, then pulled a hair tie from her wrist and curled her long wavy hair into a low ponytail. Caramel. Her hair was the same colour as caramel, with little streaks of honey and gold. He didn't need to get any closer to know that it smelt like apples, or fruit or something vaguely edible. And clearly he'd been away too long if he was starting to notice stuff like that.
Luckily she was oblivious to him staring at her hair and thinking about its colour and smell. 'Oh yes, and the candidates for husband are queuing up at the door, aren't they? You may have noticed that the pickings for Mr Perfect are slim and slimming further by the day in Auckland. There's a man drought. It's official apparently, New Zealand has a lot less men than women my age. Why do you think I've needed you to…expedite a few dates for me?' Her shoulders slumped. 'I know we've had fun setting each other up with potentials over the years, but I'm starting to think that-'
'That maybe you're too…picky?' He raised his glass to her. 'Hey, I don't know, but perhaps you could consider only having a one page check box list that potentials need to tick, instead of fifteen?'
Her eyes widened as she smiled. 'Get out of here. It is nowhere near fifteen.'
'Not on paper, no. But in your head it is. I've seen you in action, remember. He's not funny enough. Too intense. Just a joker, doesn't take me seriously. Just wanted a one-nighter.' Truth was, Liam had been secretly pretty damned proud she'd spurned most of his mates' advances and that she'd ended most flings before they got serious; there was something special about Georgie and she deserved a special kind of bloke. He hadn't met one yet that would be worthy of her.
'So I have standards. I'd settle for Mr Almost Perfect if he existed- which he doesn't. I'm getting too short on time.' Her red, loose fitting summer dress moved softly as she shrugged delicate shoulders. 'I don't know about you, but I get the feeling that asking a man to father your children on a first date might just scare him off?'
'Well hell, if I asked a man to father my children on any date it'd either be in a nightmare or because I was hallucinating.'
Book Info:
A Baby On Her Christmas List
Nurse Georgie Taylor has just one thing on her Christmas list: a baby! But she never expected her best friend, Dr Liam MacAllister, to offer to be the father. Liam keeps his heart strictly off-limits, but seeing Georgie pregnant ignites feelings he just can't ignore…feelings that could destroy a beautiful friendship – or result in so much more!
Book Links:
Meet the Author: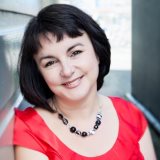 Having tried a variety of careers in retail, marketing and nursing (where a scratchy starched uniform was mandatory), Louisa is now thrilled that her dream job of writing romance stories means she gets to go to work in her pyjamas.
Originally from Yorkshire, England, Louisa now lives in Auckland, New Zealand, with her husband, two sports-mad teenage sons and two male cats. Writing romance is her opportunity to covertly inject a hefty dose of pink into her heavily testosterone-dominated household.
When she's not writing or reading Louisa loves to spend time with her family and friends, enjoys traveling, and adores eating great food (preferably cooked by someone else). She's also hopelessly addicted to zumba.
Visit her at www.louisageorge.com and sign up to her newsletter to get all her news.
Website | Facebook | Twitter |