Today it is my pleasure to Welcome author
Susanne Hampton
to HJ!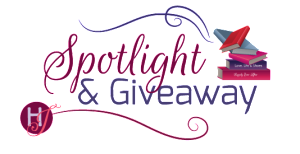 Hi Susanne and welcome to HJ! We're so excited to chat with you about your new release, A Baby to Bind Them!

Thank you Sara, it's lovely to be back.

Please summarize the book a la Twitter style for the readers here: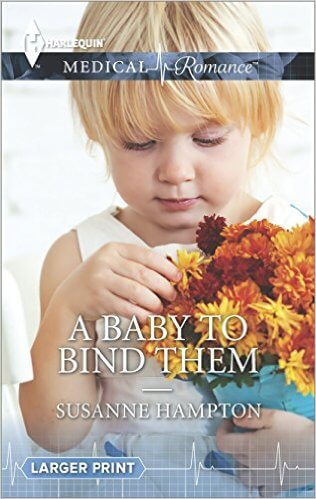 Jade's role changed from aunty to mother in an instant when her sister and brother-in-law died leaving her to raise Amber, while her wanderlust Uncle Mitchell kept his distance. Three years later Jade and Mitchell meet and sparks fly leaving Jade wondering if there is more to him than just fun and if together they could be the perfect family.

Please share the opening lines of this book:
Jade Grant hummed along to the radio as she prepared dinner for one. The music was loud, just the way she liked it when there was no one around to complain about the volume. Occasionally she sang a few words, but remembering words to songs was not her strength, and neither, according to her sister, was her pitch, so mostly she stuck to humming. Her bare feet danced a few steps on the way to the refrigerator.
Please share a few Fun facts about this book…
I have gone swimming many times at the beach where Jade first sees Mitchell's gorgeous toned body dripping with water but never saw anyone quite that handsome.
When writing the story, I pictured Michelle Williams as Jade
I also imagined Paul Walker as Mitchell.
Jade is my youngest daughter Tina's middle name.
Tina was also born prematurely just like Amber
What first attracts your Hero to the Heroine and vice versa?
The hero is is awe of a woman who could put her life on hold to raise her niece and he can see her natural beauty underneath her dowdy clothes. My heroine doesn't want to be drawn to Mitchell but deep down inside she struggles with her attraction to his bad boy side.

Using just 5 words, how would you describe Hero and Heroine's love affair?
Unexpected but impossible to resist.

The First Kiss…
Their bodies only inches apart, her heart was pounding as she felt his breath on her cheek and smelt the scent of his woody cologne. Neither moved. Neither had the strength to walk away. The sincerity and warmth in his words drew her to him and she didn't know what to think any more. She was about to give in to feelings she had never thought she would feel again. The desire that he was stirring she had thought was buried completely under a sea of duty and guilt. With little effort he was resurrecting a side she had thought was lost for ever.
His hands cupped her face before passion took over and there was urgency as his mouth closed on hers. With no need for words, he pulled her close to him and, forgetting their bush surroundings, his hands roamed the curves of her body. Willingly she pressed her body against the hardness of his and a little groan of pleasure escaped from her lips. She could hardly breathe.
Without revealing too much, what is your favorite scene in the book?
It would be the Epilogue … but it is a wonderful ending for two very special people ….
Mitchell's mouth curved into an equally big smile as he caught sight of Amber. She was walking towards the jasmine-covered arbour where he stood with his groomsmen. His legs, hidden by the black designer suit, were shaking a little as the much-anticipated moment of his bride's entrance drew closer. Amber tried to stay in time to the strains of the violin but she gave up and happily skipped the last few feet.
'You look so pretty,' Mitchell told her as he bent down and kissed her forehead then took her tiny hand in his.
'You thould thee Mummy.' She beamed. 'She lookth like a printheth.'
'I bet she does.'
If your book was optioned for a movie, what scene would be absolutely crucial to include?
The scene where Mitchell thinks he has stumbled on the very prim and proper Jade sun baking in the nude.
Her bikini was still wet and her skin tone was now the perfect match. She was completely unaware that from twenty or more feet away she appeared to be naked.
Mitchell dropped the entire contents of the tool kit on the ground. His chiselled jaw fell and his eyes widened as he saw the most stunning vision lying naked beside the pool.
Jade?
It couldn't be her … or could it?
He hadn't seen her when he walked to the shed and rifled through the contents looking for a screwdriver and the wrenches. It was as he closed the shed door that he spied her body draped across the sun lounge. He had never seen a woman so perfect. And naked. That made the vision doubly perfect to him.
He struggled to pull his eyes away. The desire to admire her stunning body was fighting with the shreds of decency that had survived the shock of seeing her like that. Falling to his knees and not allowing himself not to look in her direction, he began gathering the tools now strewn across the pavers leading back to the house. It was obvious she hadn't seen him so he decided to exit the backyard and go inside without causing her any embarrassment. She had obviously decided to skinny dip while the family were out, he realised as he fumbled to collect the last tool that had rolled on to the lawn.
But Jade skinny-dipping?
Readers should read this book …
Because it reminds us that sometimes you can get so caught up with doing what is best for everyone else that you forget that being the best version of yourself is all they really needed.
What are you currently working on? What other releases do you have planned for 2015?
'A Mommy to Make Christmas will be released in December 2015 and I am working on a Twin Babies duo book for release in 2016
Thanks for blogging at HJ!
Giveaway:

I would love to give five readers a signed copy of A Baby to Bind Them. *This is open to readers worldwide.
To enter Giveaway: Please complete the Rafflecopter form and Post a comment to this Q:

Have you tried so hard to resist someone or something but realized in the end that giving in to temptation was the best thing you ever did?
Excerpt from A Baby to Bind Them:
Although Jade wasn't her mother, she swore to herself she would be the next best thing and do everything in her power for the little girl at that moment and for the rest of her life. Amber had lost the mother she had never known but she would never lose Jade.
She would spend her life making it up to her niece for sending her parents on the holiday that had claimed their lives. And she would spend her life being the woman that Ruby and David would want raising their little girl.
But Jade was also struggling with her own grief. Grief the little girl knew nothing about. Over those first few days it was almost too much to bear. Not only was she close to crippled with worry about her niece, but she had also lost her sister. A sister she'd loved with all of her heart.
Ruby and Jade had been close all their lives and even more so after the loss of their parents. Ruby had been, in Jade's mind, the most wonderful sister in the world. She had been kind, and funny, and nurturing. It was as if half of Jade was gone. Ripped from her life without warning. No chance to say goodbye. No opportunity to thank her sister for everything she had done. All the big sister advice she had given over the years. The advice that Jade had always appreciated but mostly ignored. The tears they had shed over boys who hadn't been worth it. The late-night calls to chat about nothing much but which had somehow lasted for hours.
It was all gone. She would never laugh with her sister again. She would never watch David look lovingly at his wife and hear them make plans and talk about their daughter's education. How Ruby would tell him that the little girl would be brighter than anyone else in the class because he was the father, and how he would say she would be without doubt the prettiest because she would look like her mother.
At times, Jade would tell them they sounded like a bad midday movie but their love for each other had been undeniable and real.
With that in mind, Jade held herself together. She owed it to Ruby and David to be there for their daughter and surround her with the love they would have lavished on her.
And then there was the added burden of guilt that sat heavily on her shoulders. No matter which way Jade looked at the situation, she felt responsible for Amber's early entry into this world. She had played the scene over and over in her mind since the accident. Why had she booked the holiday for them? If only she hadn't given them the present of a few days away in Palm Springs, they wouldn't have been a part of that terrible accident. And Amber would still be safely inside her mother with another ten weeks until her much-anticipated birth.
But instead Jade was arranging the funeral of Amber's parents and staying strong for the tiny daughter they would never be able to love. She knew they both had a battle ahead but they would face it together. All they had now in the world was each other.
Excerpts. © Reprinted by permission. All rights reserved.

Book Info:
The greatest bond of all…
Neonatal nurse Jade Grant's former wild-child existence ended the day she became sole guardian to her newborn niece. Three years on and she's 'Miss Sensible' — she'd wrap Amber in cotton wool if she could! And she definitely doesn't have time for men…
Especially not Amber's devil-may-care uncle, Mitchell Forrester — no matter how gorgeous he is! But as Mitchell reminds Jade how to live a little and she sees the way he lights up Amber's eyes, she begins to wonder…perhaps her perfect family was right there all along!
Book Links:

Meet the Author: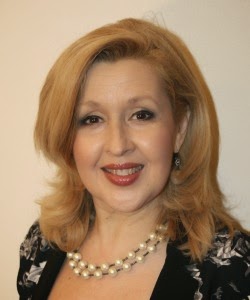 Married to the man she met at eighteen, Susanne is the mother of two adult daughters, Orianthi and Tina. Her varied career titles have included dental nurse, personal assistant, contract manager and now Medical Romance author. The family also extends to a maltese shih-tzu, a poodle, three ducks and four hens. Susanne has always read romance novels and says, 'I love a happy ending!'
Website | Facebook | Twitter |