Today it is my pleasure to Welcome author
Nancy Robards Thompson
to HJ!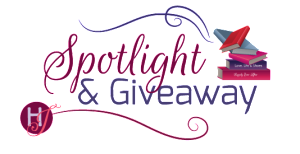 Hi Nancy and welcome to HJ! We're so excited to chat with you about your new release, A Bride, A Barn and a Baby

!


Hi, Sara and all! Thanks for letting me hang out with you on Harlequin Junkies.

Please summarize the book for the readers here:
A BRIDE, A BARN AND A BABY is book #11 in my Celebration, TX series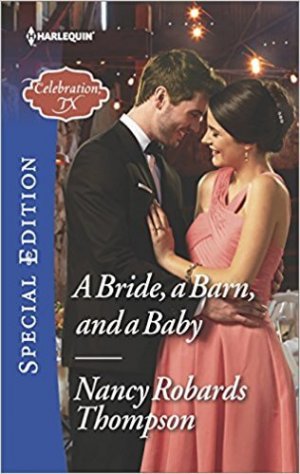 Lucy Campbell has always loved Zane Phillips. She's harbored a Cinderella dream that one day he'd love her, too. But when he got married right out of high school, Lucy thought her Zane dream was gone forever. She went away determined to figure out what to do with her life.
Several years later, Lucy returns to Celebration, TX, and turns an abandoned barn into a successful wedding venue. Business booms. People take her seriously. Her dreams are coming true. Except for one: Zane, who is now divorced, still sees her as Ethan Campbell's little sister.
Zane Phillips has faced challenges. Zane and his brothers grew up in a single parent home. His father believed Zane's mother trapped him into marriage by getting pregnant. It was miserable. His mom had been deeply in love with his dad, but it was one-sided. He was in and out of the picture. Zane faced his own marital issues when his wife cheated. The divorce left him jaded and commitment-phobic, but he still has an eye for the ladies. Lately, Lucy looks particularly good, but she's his best friend's little sister. Besides, he wants to get out of Celebration, Texas.
When Zane has a death in the family, Lucy comforts him. Warmed by bourbon and enticed by intimacy, Lucy ends up pregnant after their one night together.
Zane proposes. In her dream, Zane says, It's always been you, Lucy. But in reality, Lucy knows he doesn't love her. In fact, he has one foot out the door. A marriage of obligation won't work. His first marriage failed because his wife tried to turn him into someone he wasn't. He doesn't want to get married again. If they married because of the baby, he'd always feel trapped; she'd always worry that he resented her.
Still, Zane insists on doing right by her and the baby, and while this simple cowboy isn't sure he can measure up as her Prince Charming, the real magic is that he's had her heart all along…

What's your favorite line(s) from the book?:
Peeing on a stick should not be this complicated, but Lucy had found nothing easy about the task – especially when it kept giving her the result she did not want to see.
Her hand shook as she tossed aside the seventh stick that showed a positive result.
No! No! No! This was not happening. This couldn't be right. She could not be pregnant. But a little voice inside her told her that the odds of seven wrong results were slim to none.
When you sat down to start this book, what was the biggest challenge you faced? What were you most excited about?
Lucy had been a beloved secondary character in the series and many readers had been asking for her and Zane's story. The biggest challenge was being true to their characters, but I was so excited to tell their story, I let them take the lead and everything fell into place.
Please tell us a little about the characters in your book. As you wrote your protagonist was there anything about them that surprised you?
Zane was the unattainable best friend of Lucy's big brother. To him, Lucy was the spitfire who could do anything she set her mind to. To some, she might seem like she had "fairytale" aspirations and real life might not be good enough, but really all she wanted was to win the love of the man she'd always loved. Really, she spent the years that she was away from Celebration chasing her whims. When she returned, she knew exactly what she wanted. Zane thought it was complicated when it was very simple.
What have you learned about your own writing process/you as an author while writing this book?
As I wrote this book, I worked hard to balance life and work. In the past, I've done my best work in marathon sessions. For this book, I learned to pace myself better.

The First kiss…
The first kiss happens in the first chapter and it's been a long time coming for this couple. The only problem is that they may have had a little bourbon to loosen them up, but it's more of a liberator that sets loose long repressed feelings. Both of them know exactly what they're doing. 😉

Did any scene have you crying or laughing (or blushing) while writing it?
Yes! Crying, laughing and blushing! But this scene, in particular, touched me. One of the themes of the book is coping with loss — and with life not working out exactly as planned. At this point, it seems like all is lost and there's no way they can make it work:
"What am I supposed to tell the Sullivans when they ask about you?" Zane said. "About why you're not moving with me?"
"Tell them the truth. That we were never really engaged. I'm sure Taylor will be thrilled to know you're available."
He winced.
"Zane, I'm not being snarky. I only want what's best for you. And for our child. Think about it—moving to Florida, where everything is fresh and shiny and brand- new, maybe you'll meet someone and realize you don't want it to be just a temporary fling. Maybe your soul mate is somewhere in Ocala and you'll finally know what it feels like to fall in love."
"Would you stop with the love talk already?" he said. "Love has nothing to do with this."
"Exactly. I know it doesn't, but it should. It should be all about love. And that's why we are where we are right now. Your we-don't-need-to-be-in-love theory will only work until you meet someone else and fall in love. Because just when you least expect it, the right woman is going to come along. You'll take one look at her and she will knock you off your feet. If you're tied to me, things will get messy. That's not a good way to co-parent."
Zane didn't say anything. His walls were up. She wondered if he'd even heard her.
Lucy smiled through her hurt. She needed to find some way to salvage this. She didn't want him to go away mad.
"I have something for you," she said. "Stay here. I'll be right back."
A minute later, she returned with Dorothy's sketchbook. She handed it to him.
"What's this?"
"It was your mom's."
His brows knit together. "I know it was hers. Why do you have it?"
"Because I pulled it out of the garbage that night I came over with the movies."
Zane thumbed through it. "I don't remember throwing it away. Why would I throw this away? This was important. It's her."
"I wondered the same thing," Lucy said. "I think you had so much on you and you were so wracked with grief that night, you didn't realize what you were doing."
The minute the words escaped her lips, she wished she hadn't said them because that was the night they had made love, the night they had conceived a baby.
But it was true. That night Zane hadn't been in his right mind. She had seduced him in a vulnerable moment and… Well, the rest was history.
If your book was optioned for a movie, what scene would you use for the audition of the main characters?
I'd use the first kiss scene because it shows Zane and Lucy's chemistry.
"Life is too short to wait for special occasions, or until the time is right—" She paused as a shard of lightning ripped through the sky. It was punctuated by another explosive clap of thunder.
"Life is too short to put off doing the things you want to do," she continued. "Don't you think so, Zane?"
Yes.
No!
Ah, hell.
She gently caressed his shoulders. He knew he should stop her, but instead he sank into it, his body needing her touch. She slid her hands down his arms, past the sleeves of his T-shirt. Goose flesh prickled in the wake of her touch, at the feel of skin on skin—her hands on his bare skin.
As she slid her hands around his waist and pressed her body to his, he closed his eyes and leaned his head back, letting her warmth soothe him, allowing it to melt his better judgment.
He wasn't drunk. Though, he might have been lightly lubricated. But he knew what he was doing by letting her touch him like this. But did she?
"Lucy—"
"Shhhh." She leaned in and the heat of her sweet breath on his neck made him forget what he was going to say.
"Zane, we can't wait for someday. All those things we've always wanted to do…" Those lips were kissing his neck now and every inch of his body was responding. "We need to do them. Right now."
Somehow, she'd smoothly maneuvered so that she was standing in front of him, her back to the window, her arms around his waist. Maybe it was wishful thinking, but her eyes looked as clear and alert as they had when she'd first arrived. She'd only had one shot of bourbon and had spilled most of the second one he'd poured for her.
"Zane, I won't break if you touch me."
When he hesitated, she whispered, "I want you to touch me."
He put his arms around her and she slid her hands down to his butt, pulling him in so that his body aligned with hers. There was no way she wasn't feeling how much he wanted her.
His lips were a fraction of an inch from hers. He rested his forehead on hers.
"Lucy, I don't want you to regret this. I don't want you to think I got you drunk and took advantage of you."
"You didn't. I know exactly what I'm doing, exactly what we're about to do. I've wanted this for so long. I think you want me, too, Zane. Don't you?"
If you only knew. His mouth found hers and he showed her exactly how much he wanted her.
Readers should read this book….
Because who doesn't love a friends-to-lovers story?

What are you currently working on? What are your up-coming releases?
I'm working on a book that will be part of Harlequin Special Edition's 2018 Fortunes of Texas series. My next release is THE COWBOY WHO GOT AWAY (Special Edition, October 2017). It's Jude Campbell (Lucy's other brother) and Juliette Lowell's second chance at love story, book 12 in my Celebrations, TX series.


Thanks for blogging at HJ!
Giveaway:

Open to US residents only: A copy of A BRIDE A BARN AND A BABY (your choice of print or e-book) and a tote bag with swag.
To enter Giveaway: Please complete the Rafflecopter form and Post a comment to this Q:

Would you give up your dream to follow the man you love?
Excerpt from A Bride, A Barn and a Baby:
Chapter One

"I know I should've called first," Lucy Campbell said when Zane Phillips opened his front door, "but I come bearing gifts."
Standing in the doorway, looking cranky, his big frame taking up a lot of space, Zane silently eyed her offerings.
"I brought The Breakfast Club, Pretty in Pink, St. Elmo's Fire and Say Anything… and a few others." She handed the DVDs to him one by one as she read off each title. He frowned as he looked at them and then he held up the one on top.
"This is a problem," he said, looking at the movie as if he didn't know what to do with it. "I'm not in the mood to say anything."
"That's why I brought over a selection." Lucy reached into his personal space and tapped the DVD case. "If you're not in the mood for that movie, you can choose another one."
He shook his head. "No. Luce, you're not understanding me. I'm not in the mood for talking. Period. I don't feel like company tonight."
"I understand you better than you think I do. Hence the movies." And the reason she hadn't called before showing up. "You don't have to talk. All you have to do is watch. And eat Chinese food."
She held up the brown paper sack.
"Are you going to let me in? The kung-pao beef is getting cold."
Storm clouds were rolling in and the fragrance of rain hung in the humid summer air.
"You brought kung pao?" His tone was lighter.
She nodded. "And General Tso's chicken, fried rice and egg rolls."
She'd known it wouldn't be easy getting past his front door. That's why she'd brought the food. She thrust the large brown sack at him, and he almost dropped the stack of movies. He shifted the DVDs into one hand and accepted the bag. Pushing past him, Lucy stepped onto the beige carpet into the living room of Zane's Bridgemont Farms house and squinted into the dim light. The curtains were drawn. The only light on was the one in the kitchen. It cast enough of a golden glow to illuminate the mess in the front room. An empty pizza box, spent beer cans, a couple of pairs of socks, some wadded-up jeans and a pair of mud-caked boots lying askew on the carpet. It all looked as if he had left it where he had dropped it, amidst the stacks of cardboard boxes and piles of things he'd been sorting.
"Sorry about the mess," he mumbled as he grabbed up the jeans and socks and kicked the boots into the corner. A guy's way of cleaning. Her brother, Ethan, had similar tactics before Chelsea came into his life. Now, thanks to his future wife, Ethan was not only in love, but his house was also spotless.
"I'm still trying to figure out what to do with Mom's things. I've been bringing over a few boxes at a time. There's still so much stuff in her house –err, your family's house."
"You know there's no hurry to move her things out," Lucy said. "We don't have renters. You can take as long as you need. You don't have to bring everything over here to sort it if you don't have room for it. Just leave it at the house."
"Bossy." He scowled. "I've got a system. It's working fine."
For decades, his mom, Dorothy, had rented the small bungalow on the lower edge of the Campbells' property.. Zane and his brother, Ian, had grown up there with their mother, who'd stayed in the house long after her boys had moved out and moved on with their lives. Lucy thought she and her brothers had made it clear that Zane could take all the time he needed to get Dorothy's things in order before he turned over the keys. That's how people treated each other in Celebration—they compromised and met each other halfway, especially in the wake of a family crisis. And Dorothy Phillips's surrender to an aggressive form of lymphoma that had ended her life nearly as fast as the disease had appeared hadn't been just a family crisis—it was a loss felt by the entire town. Many friends and neighbors, including Lucy, had reached out and offered to help Zane with the move-out, but true to his lone-wolf ways, Zane had politely turned down the gestures of goodwill in favor of going it alone. He said he needed time to think, time to figure out what to do with the remnants of his mother's life. Everyone had respected his wishes and left him alone. Well, everyone except for Lucy. She knew him well enough to understand that sometimes Zane's pride kept him from asking for or accepting help. Sometimes Zane needed to be shown that his way wasn't always the best way. Tonight was a case in point.
"Why don't you take your system into the kitchen get us some plates?" Lucy said. "I'll get the first DVD queued up and ready to play."
"The first one? You're not planning on watching all of them, are you?"
"Of course we are, that's why I brought them."
"You'll be here all night."
Lucy smiled and cocked a brow in the most suggestive way possible.
He shook his head. "Don't start with me, Campbell." He handed her the movies and grabbed a trio of beer cans off the coffee table to clear a spot for the sack of food. She watched him disappear around the corner into the kitchen, where he rattled around for a few minutes. It sounded like he was tidying up in there, too.
Lucy turned on a table lamp. In the light's golden glow, she could see that the place wasn't dirty as much as it was cluttered boxes of Dorothy's things. What with juggling the funeral arrangements, moving his mom's possessions to his house and his job as general manager of Bridgemont Farms, his living room looked rougher around the edges than usual. Then again, it didn't take much to make such the small house look messy.
A stack of boxes lined the far wall. Several small piles, consisting of various household appliances and articles of clothing, shoes and accessories, sat waiting on the floor. A couple of garbage bags sagged in the corner, probably filled with items that hadn't made the cut.
Ian had come back to Celebration for the funeral. He'd done what he could to help clear out the house while he was here, but Zane had mentioned that sifting through more than a quarter century's worth of their mother's life had proved too arduous a task in the days immediately after the funeral. They hadn't even made a dent before Ian had had to leave and get back to his job in Colorado. That left Zane to finish the job and tie up all the loose ends.
As Lucy picked up the empty pizza box and started to put it in one of the garbage bags, she spied Dorothy's sketchbook in the trash. She set aside the box and took out the book, running her hand over its tattered and faded no-frills cover before she leafed through the pages of hand-drawn fashion illustrations.
Lucy's heart clenched. In her mind's eye she could see Dorothy sitting on the house's back porch at the patio table with a cigarette and a cup of coffee, drawing in this book. Lucy used to love to watch her. Dorothy had patiently answered Lucy's never-ending stream of little-girl questions as the woman's deft hands brought to life the magical vignettes. After Dorothy had made Lucy's prom dress, Lucy had always thought of her as her very own fairy godmother.
Why would Zane throw this away? Lucy started to call to him in the kitchen, but it dawned on her that if he'd tossed such a personal item, it had to mean that in this moment, it was too painful for him to keep it. She turned a few more pages, marveling at the delicate lines and brilliant color choices, at the fabric swatches she'd pinned to the pages. It might be too painful for him to hang on to the sketchbook right now, but she was sure that someday, he would be sorry he'd thrown it away.
She'd slipped the book into her purse and had resumed her mission of tidying up the living room when Zane returned with a bottle of bourbon and two crystal highball glasses that looked out of place in his rugged bachelor digs. He balanced a ceramic cereal bowl full of ice atop the glasses. The makeshift ice bucket looked much more Zane-indigenous than the crystal barware. …
Excerpts. © Reprinted by permission. All rights reserved.


Book Info:
And the prince wore spurs
A bourbon-tinged evening turns into a night of spur-jangling passion. And wrapped in the arms of hunky cowboy Zane Phillips, Lucy Campbell feels like her dreams have come true all at once! But she knows Zane needs a chance to let their move from friends to lovers sink in. That is, until reality knocks…and Lucy discovers she's pregnant.
This wasn't how Zane imagined daddyhood would happen. And with pretty Lucy…his best friend's little sister! He wants to do right by her and the baby, but Lucy wants the fairy tale, not a marriage of obligation. And while this simple cowboy isn't sure he can measure up as her Prince Charming, the real magic is that he's had her heart all along…
Meet the Author: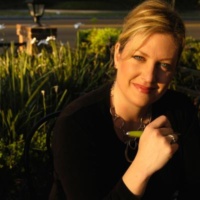 National bestselling author Nancy Robards Thompson lives and writes in Florida, but her imagination transports her all over the world. She's worked a myriad of jobs including television show stand-in; production and extras casting for movies; and several mind-numbing jobs in the fashion industry and public relations. She earned a degree in journalism only to realize reporting "just the facts" bored her silly. Much more content to report to her muse, Nancy has found Nirvana doing what she loves most – writing contemporary and historical romance and womens fiction full-time. After hanging up her press pass, this two-time nominee for the Romance Writers of America's Golden Heart struck gold in July 2002 when she won the award. Since then, she's gone on to sell more than 30 books, which critics have deemed, "…funny, smart and observant."
Website | Facebook | Twitter |