Today it is my pleasure to welcome debut romance author 
Patricia Beard

to HJ!
Patricia Welcome, could you tell us a bit about yourself and your journey to being a romance author?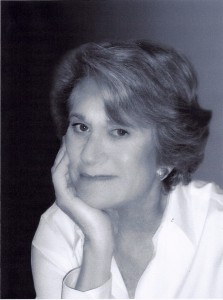 I was an editor at Town & Country, ELLE, and Mirabella magazines before I started writing books. In those jobs, I wrote hundreds of nationally published articles, traveled the world, and interviewed the most interesting people, from movie stars to politicians. I left magazines to write books, which gave me more scope and time to develop a story. Although books, like magazine articles, have deadlines, they allow a more flexible schedule, which is important to me, as I love spending time with my husband and our dogs, traveling, and most of all seeing my grown children and four grandchildren, who range from three years old to eight.
Tell us about the 'CALL 'and how has your life changed since then?
I have spent most of my summers in small family-oriented communities and have wanted to write a novel set in a fictional summer place for many years. My previous nine books have all been non-fiction, without a single love story in any of them. I finally gave in to "the call," and after years of thinking about the story, sat down to write.
My life changed as I worked on A Certain Summer. Instead of spending ten-hour days at the computer, incorporating years of research into a book, I now get up early in the morning, write from about 6 a.m. until 1:00. Without being swamped with research, I can draw from my observations, experiences, and imagination.
Why Romance Genre?
Romance is such an important part of life; I wanted to explore writing about love and how it affects, enhances, and disrupts the way women and men behave and feel.
Do you find writing love scenes giggle-worthy or cringe-worthy?
Neither. Love scenes are just an intensified aspect of relationships. I don't write explicit sex scenes; I respect my characters' privacy!
What's your favorite Romance Novel?
Anna Karenina by Leo Tolstoy
If you had to summarize A Certain Summer for the readers here ….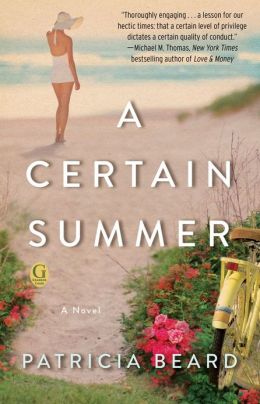 It is 1948 in Wauregan, an idyllic island summer community. Helen Wadsworth, whose husband has been declared mysteriously missing on a spy operation in France, is seeking the truth about his disappearance. But while she waits and hopes, two other men fall in love with her, creating a complicated romantic triangle. In the background of this world of privilege are Helen's fourteen-year-old son, Jack; Kathleen, the Irish housekeeper who has worked for the Wadsworths for two generations; "the Judge", Peter's outspoken grandfather; and Max, a heroic German Shepherd war dog that served in the Pacific theater.
The mystique, and the myth at Wauregan is that "nothing ever changes here" from one generation to the next. But in 1948, the atmosphere on Wauregan is mined with the traumas of husbands returned from the war, and wives who cannot imagine the horrors they experienced in combat. While they were in battle, these men longed for their families and their island refuge, but once they have returned, they find themselves struggling to reenter the world they once knew, and to accept the changes the war has wrought. Part mystery, part love story, and part insider's view of a rarified, private world, I hope A Certain Summer will resonate with every reader who has ever dreamt of a special summer place.
Please tell us about the characters in your book
Helen Wadsworth is a woman in her early thirties, who is in a kind of limbo, waiting to find out if her husband, Arthur, who has been declared missing on a spy mission in World War II France, is dead or missing, with the faint chance that he will be found. She is independent, but vulnerable. Her only child, Jack, age 14, is making the transition from childhood to adolescence. He becomes the thread that connects Helen and a handsome, but emotionally damaged younger veteran, Peter Gavin, who has returned from the Pacific theater with a war dog, the loveable, but controversial German Shepherd, Max. Peter is dealing with his battle scars, but isn't sure he is ready to enter into a relationship with a woman. Knowing Helen encourages his healing, and opens the future to both of them. Frank Hartman is Helen's husband's former Yale roommate, and his partner in the spy mission from which Arthur didn't return. He is of German-American descent, tall, blond and blue-eyed, and during the war, could masquerade as a German when he had to. Frank, who was Arthur's best friend, is Jack's godfather. He is romantically interested in Helen and seems like the perfect match. Other characters are Helen's best friend, Sally, who is having problems with her husband, who returned from the Navy with post-traumatic stress, which he takes out on his wife and daughter; and Kathleen, the Irish nanny who took care of Arthur when he was a child, and has taken care of Jack as well. Kathleen helps restrain the emotional turmoil in the household. Another figure I loved writing about is "The Judge," Peter's grandfather, a widower in his late seventies, whom Kathleen describes as being like "an Irish chieftain," and who encourages the budding romance between Peter and Helen.
What scene did you have most fun writing? why?
I had fun writing the scene when Peter takes Helen off the island on a classic Chris-Craft to have dinner in a lobster shack, then to a drive-in movie, and then home on the boat on a moonlit night. I laughed when I was writing the part when Peter stops the boat to kiss Helen, the Coast Guard pulls alongside to find out if the boat is in trouble, and Helen gets a fit of the giggles. I loved finding the right old car, the right boat, and imagining the scenes at the drive-in, and at the lobster shack, which is based on a real place I once went to in Bermuda.
Who would who you cast in the role of hero and heroine if your book were to be optioned for a movie?
For Helen: either Jessica Chastain or Kate Winslet
For Peter: Ryan Gosling
For Frank: Bradley Cooper, if he dyed his hair blond
For Peter's grandfather, "the Judge," I'd love to see George Clooney with his beard.
For Kathleen: Maggie Smith. It would be fun to see her transformed from a titled dowager to an Irish housekeeper. She can play any role!
What are you currently working on? What other releases do you have planned for 2013?
My other book to be released in 2013 is Good Daughters: The Last Chapter, a revised and updated version of a book I wrote for women whose mothers are aging. It's based on hundreds of interviews and my own experience when my mother turned 80. I wrote a new chapter for this version, "After She's Gone," reflecting on my mother's last years and what I miss most about her. Of all the books I've written, I have gotten the most feedback about Good Daughters, which helped many women, and why I decided to take another look at it with ten years' perspective, update it, and make it available as an e-book and in paperback.
I have a partly developed story for my next novel boiling around in my brain. As with A Certain Summer, it will take me two or three years to write. It, too, will have a romantic triangle with a woman in the middle. It will be set in France in 1937, on the eve of the Second World War. The story will have romance, mystery, and a glamorous period atmosphere.
Where can readers get in touch with you?
My website is ACertainSummer.com. Through the site, readers can enter two contests, one for the best summer photographs; the other for writing the best 1,000-word afterword about what might happen after the book is over. The website also has Beard family summer recipes, and lists of the top movies, books, and songs from 1948, to help readers get in the mood of the period.
Giveaway: Print copy of  A Certain Summer by Patricia Beard
To enter Giveaway: Please complete the Rafflecopter form and post a comment to this Q: If you were Helen, would you have chosen the younger, damaged (but appealing) Peter; or the older, familiar (and handsome) Frank as your lover on the night of the dance?