Today it is my pleasure to Welcome author
Shelley Shepard Gray
to HJ!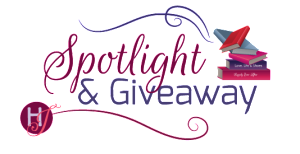 Bestselling author Shelley Shepard Gray concludes her Amish Brides of Pinecraft series with a story of forgiveness and trusting your heart…just in time for Christmas.
Please summarize the book for the readers here: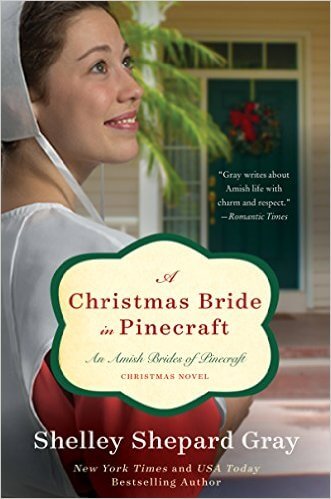 When the Orange Blossom Inn is robbed, it spurs Beverly Overholt to finally reach out to Eric Wagler, her boss and best friend. To her surprise, he immediately flies out to help her deal with everything. At last they both come to the realization that what they feel toward each other is far more than mere friendship.

Please share the opening lines of this book:
Beverly Overholt froze in shock the moment she turned the corner onto her street and spotted a group of flashing red and blue lights in front of her inn. She blinked, sure that her eyes were deceiving her.
Please share a few Random facts about this book…
This book takes place in Pinecraft, Florida, which is an Amish vacation spot.
One of the most popular things to do in Pinecraft at Christmastime is to watch the annual parade. Buggies, goats, and pony carts are all part of the show!
After I wrote the first draft, I cut a big chunk of the manuscript and added a whole different subplot. The book didn't feel 'Christmas-y' or meaningful enough.
Please tell us a little about the characters in your book. As you wrote your protagonist was there anything about them that surprised you?
Beverly is Mennonite and runs the Orange Blossom Inn. She grew up Amish in Ohio but moved to Florida years ago after being jilted by her fiancée. She's afraid to give her heart to another man.
Eric is an Englisher and has recently become the reluctant owner of the inn. He has a dark past that he's afraid to reveal to Beverly. If she knows everything about him, he is sure she'll not only turn from him but will quit her job. He is willing to do whatever it takes to earn her trust…and pretend he's the man she thinks he is.
Both Beverly and Eric appear in all four novels in the series. With each book, I learned something new about them! The most surprising thing that happened while writing this novel was meeting Eric's brother Jack. I hadn't realized he had a brother!

First Kiss…
This is quite a kiss because Eric and Beverly have been circling around each other for most of four books.
Did any scene have you crying or laughing (or blushing) while writing it?
One of the subplots in the novel is the story of two brothers who are having a really difficult time at home. When one of them must confess what he did to Beverly, it broke my heart. Even though my characters weren't crying, I was. I have a soft spot for kids in need.

If your book was optioned for a movie, what scene would you use for the audition of the main characters?
I would have the scene when Beverly and Eric bring home a Christmas tree. The Amish don't decorate their homes for Christmas, but because Eric is the actual owner of the inn, he persuades Beverly to let him put a real tree in the front gathering room. It's a sweet scene because they are both trying to help the other person and realize by the end of the scene that their attraction to each other is mutual.

If you could have given your characters one piece of advice before the opening pages of the book, what would it be and why?
To be patient and listen. Most of the characters in the novel try to rush outcomes with disastrous results.

What are you currently working on? What other releases do you have planned for 2015?
I'm currently working on next year's series, The Charmed Amish Life. The series begins in January, 2016.

Thanks for blogging at HJ!
Giveaway:

Ebook Copy of A WISH ON GARDENIA STREET
To enter Giveaway: Please complete the Rafflecopter form and Post a comment to this Q:

Can you think of a time when you've accepted help that you didn't want to accept?
Excerpt from A Christmas Bride in Pinecraft:
After staring at him a moment longer, Beverly turned to the refrigerator, pulled out a pitcher of cold water, poured herself a tall glass, and drank half of it. "Eric, I may not be Amish anymore, but that don't mean I want to start adopting all kinds of fancy English traditions."
Though Eric had wanted a Christmas tree anyway, he'd suggested it mainly as something they could do to get her mind off the robbery. But now he was starting to think that they needed one really just to shake things up a bit.
Actually, a pretty green tree in the window would look really pretty. Festive.
"I'm not talking about purchasing an inflatable Santa and sticking him on your lawn, Bev," he said gently. "Instead, I think we should head to the empty lot next to the hardware store and buy us a six- or seven-foot Christmas tree. A real one, so the whole room will smell like Christmas."
"Like Evergreens," she mused. "Heavenly."
"It would be perfect." If he hadn't seen the fresh wave of longing in her eyes, he would have thought he'd imagined it. He pressed a bit further. "We don't even have to put any ornaments on it if you don't want."
Ironically, she looked a bit peeved. "Eric, we can't have a plain, bare tree simply sitting around. What would people say?"
It was becoming difficult to keep a straight face. "How about we put lights on it? Just a bunch of white lights?"
"White lights would look pretty."
"Christmasy, yet plain."
"The Amish don't use electricity. So not too Plain."
He started laughing. "You are so literal sometimes, Beverly Overholt. Honestly, you crack me up. I meant that we won't have a tree with all kinds of ornaments and stuffed birds hanging from the branches."
"Absolutely not. We have birds outside."
 She sounded so prim and proper, he was tempted to remind her that there were trees outside, too, but he was pretty sure that would work against his plan. "So what do you say? Will you go get a Christmas tree with me?"
She bit her lip, glanced at her coffee cup, then seemed to have made her decision. "Jah."
Excerpts. © Reprinted by permission. All rights reserved.


Book Info:
When manager Beverly Overholt's beloved Orange Blossom Inn is broken into, she's shaken to the core. The inn has been her whole life since arriving in the quaint Amish vacation town of Pinecraft, Florida. Hoping to repair what's been lost, Beverly calls Eric Wagler, the inn's handsome owner. To her surprise, he promises to be on the next flight out of Philadelphia.
Ever since her fiancé jilted her, Beverly's been closed off to love. However, with Eric things feel different. She can't help but be hopeful that their work relationship will turn into something more—even though they are from different worlds. She grew up Amish and is now Mennonite. Eric, on the other hand, grew up on the city streets of Philadelphia. How could they ever find common ground?
But as Beverly and Eric put the inn back together, prepare for Christmas, and even witness romance blossoming for another couple, the trust—and love—between them grows. Will Christmas bring a second chance for Beverly? And if it does, will she be brave enough to take it?
Buy Links:  Amazon | B & N | iTunes | Kobo


Meet the Author: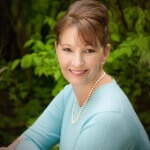 Shelley Shepard Gray is a New York Times and USA Today bestselling author, a finalist for the American Christian Fiction Writers prestigious Carol Award, and a two-time Hold Medallion winner. She lives in southern Ohio, where she writes full-time, bakes too much, and can often be found walking her dachshunds on her town's bike trail.
Website | Facebook | Twitter | GoodReads