Today it is my pleasure to Welcome author
Anna J Stewart
to HJ!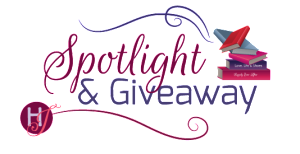 Hi Anna and welcome to HJ! We're so excited to chat with you about your new release, A Dad For Charlie

!


Hi Sara! Thanks for having me…and Charlie. 🙂

Please summarize the book for the readers here: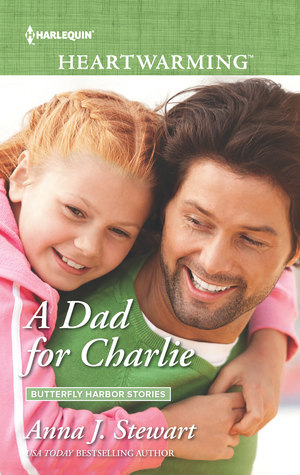 A Dad For Charlie (the third in my Butterfly Harbor series for Harlequin's Heartwarming line) features Paige Cooper, her 8-year-old daughter Charlie, and Deputy Fletcher Bradley, all of whom essentially want the same thing, but only Charlie really has the guts to go after it. Fletcher's been crazy about Paige ever since she hit town, but Paige has a lot of baggage and…she's on the run; it's definitely not in her best interest to fall for anyone in law enforcement. And then there's Charlie, who's decided Fletcher is just the dad she's been looking for.

What's your favorite line(s) from the book?:
I think most of my favorite lines come from Charlie. She's one of the most determined characters I've ever written and she's only eight!
"Mom told me this morning that you have to work for what you want. If you aren't going to help me make Deputy Fletcher my dad, then I'll just do it myself."

That's the entire book in a nutshell. I have a few others, but they giveaway a few surprises in the story <G>.
When you sat down to start this book, what was the biggest challenge you faced? What were you most excited about?
While I dabbled writing in a child's POV in THE BAD BOY OF BUTTERFLY HARBOR, this is the first one where Charlie is as prominent as the hero and heroine. As I don't have kids, I was a little concerned about pulling that off. That said, I was an eight year old girl once upon a time and I was a little quirky like Charlie; I got to channel my inner kid.
What excited me most? Figuring out how these two were going to get together beyond having Charlie push them. I didn't want them "settling" because it made Charlie happy. I wanted each of them to fight for the other, so exploring that story line was really fun.
Please tell us a little about the characters in your book. As you wrote your protagonist was there anything about them that surprised you?
Paige Cooper is my heroine. She literally walked onto the page in book one (Bad Boy)…she (and her daughter) weren't expected, they just appeared. I had to fight at the time to keep her on the back burner because she was really demanding her own story–one that took me a while to figure out. She's on the run. Something she did (for the right reason) put her child's future in jeopardy and as Paige grew up in the foster care system, her greatest fear is to lose her child. Which means, of course, the worst possible person for her to fall in love with is a cop. I love when conflict just presents itself.
Fletcher Bradley is the hometown good guy. He's unflappable; reliable. Just a really nice guy. But he also has issues with honesty. For him, there's no reason to ever lie; it's a black and white issue. And, well, present him with someone he's instantly attracted to, a woman like Paige who obviously has secrets? It makes him even more determined to figure out what's going on with her; even if by doing jeopardizes more than he can imagine.
And then there's Charlie. From the second she's hit town, she knows she wants to stay. She's tired of moving around because her mother made a mistake. She wants a home, her best friend (Simon), she wants a dad and Fletcher Cooper is the perfect candidate. Just how far she's willing to go to get what she wants? That's the real question.
What have you learned about your own writing process/you as an author while writing this book?
Every book I write seems to teach me something different. I don't plot. I wing it through most of the book (but I have a good spine of character details, conflict, etc). I loved writing from a child's point of view, especially a romance. I've had a number of kids in a lot of my books, but at times they felt surface. Diving deep into why Charlie wants and more importantly needs Fletcher as her dad was something unique to tackle. It also made me think about maybe writing a second generation of stories so I can give Charlie and her cohorts (her group of friends will grow through the books) their own HEAs.

The First kiss…
I don't want to give too much away, but I can say that Fletcher does something that just turns Paige's world, and her determination to keep him at arms' length, upside down. For the first time, she throws all her caution and reservations aside and does what she wants:
She couldn't remember the last time someone had done something so…kind. Stupid, but kind. "You really are a nice guy, aren't you?"

Before she could stop herself, Paige walked across the yard and grabbed hold of his arms; solid, muscular arms that tensed at her touch. Looking up at him, memorizing every inch of his handsome face, from that slight twitch as he fought a grin to the amused glint in his sea-green eyes, she stopped thinking. Without breathing, without worrying, Paige stretched up on her toes and very softly, very carefully, pressed her lips to his.

What she'd thought was an expression of gratitude shifted in the blink of an eye, in the flex of his fingers. She held on to him even as his hands moved and settled lightly on her hips. He didn't take, he didn't demand. He let her lead wherever she wanted to take them.

Until she realized she couldn't go where she wanted.
Did any scene have you crying or laughing (or blushing) while writing it?
There's one scene in particular toward the end that makes me cry every time I read it (and if I cry when I write it, I know I'm on the right track). But…I'm going to share a different one, because this is the first time Fletcher's dealings with Charlie aren't as happy and positive as they normally are. Fletcher's little brother drowned in the ocean when he was a teen–he was supposed to be watching him and he's always blamed himself. So when Charlie goes down to the beach on her own, without permission…Fletcher's deepest fears surface:
He couldn't move; he couldn't think. The sight of a jean-clad, neon-sneakered little girl transformed into a boy with missing front teeth, a too-big swimsuit and dark curls tight around his head. The image broke through the haze, through the fear, through the anger. "Charlie! Get
over here. Now!"

Charlie darted into the water to retrieve Cash's stick before she raced back to him. She dropped her backpack on the sand as she stood in front of him. "Sorry, Deputy Fletch." She panted, her feet and jeans soaked and picking up every granule of sand like a magnet. "I threw it too far and it landed down here and I think I found the caves where the treasure box…" She stopped, blinked up at him. "I was coming right back."

Fletch dropped down and grabbed hold of Charlie's arms, went nose to nose with her. "I told you to stay in sight. You should never come down to the beach alone. Never, ever, do you hear me, Caleb?" He didn't mean to scare her, but he leaned back as tears exploded into her big blue eyes.

"I'm sorry," she whispered. Cash moved in and nudged his head under her arm. "I didn't mean anything by it, I promise. I was just playing—who's Caleb?"

"What?" The name struck him like a slap.

Charlie took a step back. "You called me Caleb. I'm Charlie."

"I know who you are." Even as he said it, he felt the blood drain all the way to his toes. "Charlie. You should always, always pay attention around water." His tone harsh enough to scrub his throat raw. "Don't ever turn your back on the ocean, Charlie. Don't ever play around it. Promise me, you won't come down here by yourself again."

"But Mom—"

"Your mom isn't here, I am. You are in my care at this moment, and you will not come down here without an adult, do you hear me?"

"Y-yes." Her nod was accompanied by more tears. "Can I go home now? I want my mom."
If your book was optioned for a movie, what scene would you use for the audition of the main characters?
The scene that's right after Fletch finding Charlie on the beach encompasses just about all the conflict in this book. Fletch's fear about not being able to protect those he loves, Paige's reluctance to allow her daughter to spend time with Fletcher, and Charlie being faced with the knowledge that there will be times Fletcher gets mad at her. So there's a lot at stake for all of them. I'd want to see what chemistry there was between them:
"What on earth happened to you?" Paige's laugh died as Charlie launched herself through the door of the diner and dived into Paige's arms. "Hey, now. What's this?" She
hauled Charlie up, unnerved by her daughter clinging to her, shaking. Crying. Charlie didn't cry. And she didn't scare easily. "Are you hurt? What's wrong?" Damp sand fell in clumps off Charlie's pants and shoes.

Paige glanced around the nearly packed diner, at the concerned expressions aimed in her direction. She caught Twyla's eye and gestured for her to take over her tables as she carried Charlie into the kitchen, past Ursula and to the back prep area near the deep freezer.

"I thought you went to walk Cash," Paige said to her daughter.

"I did." Charlie mumbled into her shoulder as Fletch entered. "Deputy Fletch got mad and yelled at me."

Paige's entire body went hot. "He did?"
"Yes, he did." Fletch set Charlie's backpack on the floor. "I asked her to stay in eyesight and she went down to the beach on her own. She was headed for the rocks."

"Last I heard that wasn't a criminal offense." Paige glared over her daughter's head, only to feel her anger fade at the shell-shocked expression on Fletch's face. "You scared her, Fletch." She pressed a kiss on the top of her daughter's head.

"Not as bad as she scared me. She shouldn't have been down there alone."

"Okay, I think you've made your point," Paige said. "I'm sure there was a reason—"

"I threw Cash's ball too far," Charlie mumbled. "And then I saw the rocks and thought about the treasure-box caves Mrs. Hastings told me about. I came back when he called me. I said I was sorry."

Paige heard the tinge of anger in her daughter's voice and knew she was going to be all right. She pulled back so she could look into Charlie's eyes. "And what do we say about saying sorry?"

Charlie silently buried her face in Paige's shoulder.
"I grabbed her by the arms." Fletch cringed at Ursula's tsk of disapproval. "I was wrong. I apologize, Charlie."

Charlie hiccupped.

Paige set Charlie on the floor and pushed the little girl behind her. Charlie grabbed hold of her waistband and held on, peered around her mother at Fletch. "I apologize to you as well, Paige. It won't happen again."
Readers should read this book….
I call this my Parent Trap book. I loved the original Haley Mills film and I kept that in mind as I read it. This is a joyful book…it's got conflict and a little angst, but it's also filled with hope and love as these characters do what they can to find their way to each other. It also shows how far a mother will go to protect her child, even if it means sacrificing her own future. If a reader happens to love a hero who falls head over heels for a charming little girl? Yeah, I think this one hits that mark for sure.

What are you currently working on? What are your up-coming releases?
I just turned in the fourth book for the Butterfly Harbor series. This will be Lori and Matt's book, both of whom have some personal issues to work through, hopefully with each other. I'm also getting ready for the release of my third romantic suspense in October. GONE IN THE NIGHT will finally focus on Allie Hollister and who murdered her best friend twenty years before. I modeled her hero, Max Kellan, after Deeks on NCIS: Los Angeles, so he was fun.
I've got two novellas to write before the end of July–one will take me back to Christmas Town, Maine and the other will be my new Kindle World entry into Marina Adair's St. Helena Vineyard series. I was really on the fence about doing another one, but one of those secondary characters from the first story (STRAIGHT TO HIS HEART) started talking to me.
Thanks for blogging at HJ!
Giveaway:

Six e-books; open internationally: 3 e-copies of THE BAD BOY OF BUTTERFLY HARBOR, book 1 in the Butterfly Harbor series. 3 e-copies of RECIPE FOR REDEMPTION, book 2 in the Butterfly Harbor series.
To enter Giveaway: Please complete the Rafflecopter form and Post a comment to this Q:

As I stated earlier, one of my favorite movies growing up was The Parent Trap (the original). I'd love to know what TV show or movie you loved growing up.
Excerpt from A Dad For Charlie:
This is close to the beginning of the book. Paige is one of those women who always wants to help everyone, even if it means getting herself into something she shouldn't. Case in point, offering to run interference with a local mother and her troubled teenage son:
What was she thinking, getting involved? Just moments ago she'd been reminding herself to keep her head down, and now she was considering poking around an active criminal investigation?

She should get up and walk away. Luke was a good man. He wouldn't do anything to hurt this family; not if he could help it. And yet…

Paige wasn't one to turn her back on people who needed help. She could do this. Carefully, quietly. Yeah. She tucked a strand of hair behind her ear. She could do this. "I have some pull with the groom." Paige's heart leaped ahead of her brain. "Let me poke around a little.
Maybe it's not as bad as you think. Maybe they've found something that exonerates him and just haven't let you know yet."

"We can't ask you to do that," Willa said. "You have so much going on already."

"You're not asking, I'm offering. And I always have time for friends," Paige said. "Your family has a serious fight ahead of you. The last thing any of you need is a distraction. All your energy needs to be going to getting you better, Nina. If I can help make things a little easier,
that's what I'm going to do."

"You'll talk to Luke for us?" Willa's disbelief scraped against Paige's heart. "You'll try to convince him Jasper's not involved?"

"I'll do my best." A promise she felt pretty confident she could keep. Dealing with Luke was easy enough, and thankfully he'd taken the lead. Now, if she had to try to extricate information from Deputy Fletcher Bradley…

Paige shivered. Oh, well, that would be a whole other story.

Handsome, attentive, charming Deputy Bradley Fletcher. How many times had she felt herself getting sucked into the attraction vortex that seemed to develop whenever she got into his orbit? She'd gone out of her way to avoid him, especially after realizing he was just as
interested in her. Not that he'd pushed or tried to insert himself into her life; just the opposite. He seemed to respect the fact she wanted to keep her distance. Which, of course, made him all the more appealing. The kicker was he was so good with Charlie; he flipped all those switches inside her that made her wish everything about her life was different.

Nope. Paige gave herself a hard mental shake. That train of thought needed to be derailed immediately. As uncertain as Paige was about a lot of things in her life, she knew one thing for sure: no matter how appealing the good deputy might be, anything other than a cursory friendship was absolutely impossible.

Because a lawman like him would never understand a fugitive like her.
Excerpts. © Reprinted by permission. All rights reserved.

Book Info:
Doesn't she know she can trust him with anything?
To Butterfly Harbor deputy sheriff Fletcher Bradley, Paige Cooper is a mystery he's dying to solve. Ever since the single mother and her equally irresistible young daughter showed up, life in his California town has changed for the better. Fletch isn't sure what Paige is running from; he only knows she's keeping some pretty serious secrets. Yet here she is, already a vital part of the community and working with him to crack a series of recent break-ins. Paige has to trust someone sometime. And it's going to be Fletch. Doesn't she know that she belongs here-with him?
Meet the Author: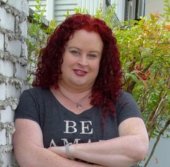 USA Today and national bestselling author Anna J. Stewart writes sweet to sexy romance for Harlequin's Heartwarming and Romantic Suspense lines. Early obsessions with Star Wars, Star Trek, and Wonder Woman set her on the path to creating fun, funny, and family-centric romances with happily ever afters for her independent heroines. Anna lives in Northern California where she deals with a serious Supernatural & Sherlock addiction, surrounds herself with friends and family and tolerates an overly affectionate cat named Snickers (or perhaps it's Snickers who tolerates her). When she's not writing, you can find her at fan conventions, at her local movie theater, or building her client list for her content editing services.
Website | Facebook | Twitter |