Today it is my pleasure to Welcome romance author
Tara Pammi
to HJ!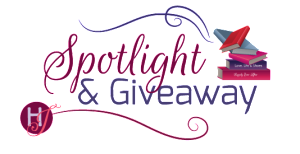 Hi Tara, welcome 🙂
If someone wrote a biography about you, what do you think the title of the book should be? Why?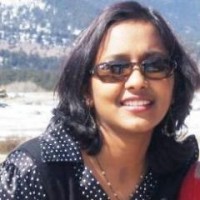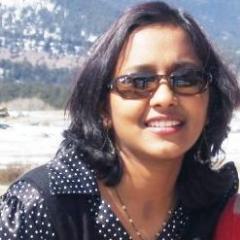 A study in insecurities and self-doubts…:) sorry it's been a writer kind of week,,,
Would you rather…be invisible or be able to read minds? Why?
Wanting to be invisible feels sneakier than being able to read minds…so I will go with the second..:)
Let's talk about your newest release: A Deal With Demakis
If you had to summarize the book for the readers here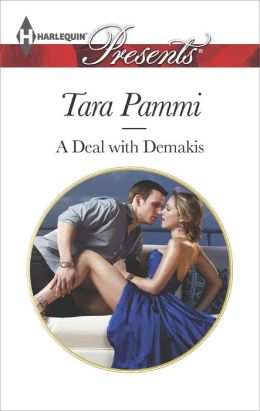 The hero Nikos plans to use the heroine Lexi to lure her ex/his sister's current boyfriend away from his sister. Until, in a strange little twist of fate, he begins to fall for the spunky Lexi himself. Sort of Best Laid Plans falling apart…
Please tell us about the characters in your book?
In my latest release, A Deal with Demakis, the hero Nikos plans to use the heroine Lexi to lure her ex/his sister's current boyfriend away from his sister. Until, in a strange little twist of fate, he begins to fall for the spunky Lexi himself.
I had so much fun writing the interactions between my heroine Lexi and the hero Nikos. Even though they have both had rough upbringings, they are such polar opposites in temperament and their outlook that it was both hilarious and energizing to see them understand the other and then understand themselves better.
Lexi's naiveté, compassion and her big heart, despite where her life started, drives Nikos crazy. While his harsh words shatter the safe and false cocoon Lexi has woven around her life to keep herself safe, Lexi's capacity for compassion unravels Nikos.
As you wrote your protagonist was there anything about them that surprised you?
I was surprised by how honorable Nikos actually was beneath his cutting words and arrogance.. and how much he pushed Lexi from the beginning to aim for more, that she deserved more…
What scene did you most enjoy writing? Why?
The most fun scene to write was when Nikos challenges Lexi to spell out what she wants when they kiss each other…it was such fun because it pushes Lexi in a way she's never been before…
"Theos! I can't think straight with wanting you. I've never spent so much time thinking about it instead of just doing it."
Her heart stuttered and started. She couldn't speak for the breath caught in her throat.
She was terrified of what she was doing, of where she was going with him. But mixed in with that fear was also a sense of rightness. She covered the distance between them and pulled him down for a kiss.
His lips were soft and firm against hers, his hands on her waist lifting her off the ground. His tongue delved into her mouth, seeking and caressing, his hands on her buttocks tucking her tight against the V of his legs.
Pulling her hands up, he slowly guided her to the wall behind him. A slow smile curved his lips. "You want to know what I like?"
"Yes."
"I would like for you to tell me what you want me to do. You have to ask me for it, thee mou."
Her gaze flew to him, heat streaking her cheeks. For some reason, he was pushing her, expecting her to back out of this. She had no idea why. But she wouldn't let him win. "Fine."
She unbuttoned the metal clasps on her vest and the leather fell away inch by inch to reveal her heated skin. Her fingers were steady despite the butterflies in her stomach. There were at least a hundred people on the other side of the glass. But it was the darkening of Nikos's gaze that spread desire like wildfire through her. Her small breasts felt heavy, her nipples rigid and chafing against the lacy silk of her bra.
What scene was the hardest to write? Why?
The hardest was to write when Lexi realizes what Nikos had done and even more importantly, how deep she's already in…To find out exactly what it is that she does, you have to read the book 🙂
Hardest because I really felt for Lexi even as I wrote her and wanted her to have a happy ending…
She had felt like this once before. The memory hit her hard, more sensations and feelings rather than tangible details.
She had been five and after her first day in the public school, she had realized that every other kid in her class had parents. That they didn't get shuffled from home to home, that they were loved. And that, her parents, for whatever reason, had given her up.
She had cried until her head had hurt, and Mrs. Nesbitt had hugged her hard and washed her face. That's how she felt now.
Like she had lost something valuable, something precious that she had never had in the first place.
Of all the times to realize how much she wanted him to love her, to hope that he had chosen happiness—hers and his—of all the times to realize that she would forever be alone in this world because she would never stop loving him.
Spike should kill Ms. Havisham.
He had told her how this was going to end.
She blinked back the searing heat behind her eyes. She couldn't bear to look at him, couldn't bear for him to see how much she loved him, couldn't bear for him to see how much he was hurting her.
She wanted to slink away and hide. She wanted to fly back to New York this minute. If she saw him, she would surely break down, would probably beg him to love her as she did him.
Because she couldn't be sophisticated enough to not let this hurt, because she couldn't pretend, even for one second, despite his every warning, that she hadn't fallen in love with him.
She breathed in a deep gulp of air and fought the desperation.
She wasn't going to take it lying down. If she was going to lose him anyway, she was going to make him face what he had done. She was going to find the man who'd been kind under the brutal honesty, the man who had shown her what it was to live and make sure he understood what he was giving up.
If you could have given your characters one piece of advice before the opening pages of the book, what would it be and why?
I would have told Nikos that he can't close himself off and manipulate everything in life to his benefit. Meeting Lexi did that to him…And for Lexi, it would be to believe in herself….
What are you currently working on? What other releases so you have planned for 2014?
I wrapped up a Presents that will be out in Feb 2015,,,
And next this year, it will be The True King of Dahaar in November 2014- the story of the man who's come back from the dead to take up the crown and the woman he's always loved…
Thanks for blogging at HJ!
Giveaway:

One Autographed Print Copy of A Deal With Demakis

(US Only)
To enter Giveaway: Please complete the Rafflecopter form and Post a comment to this Q:

Like Lexi, I have been trying to tackle some of the things I have been hiding from because of fear. No, it doesn't involve a six foot three inch Greek male but small things that I have believed to keep myself safe – like how I've hidden myself behind work and kids for the past few years and forgotten how to make friends…How about you? What new thing have you tackled lately – big or small?
Excerpt
"I don't know the standard procedure for the morning after," she said, finding his silence unbearable. It weighed on her, poking holes in every comforting thought she came up with. "Do we shake hands and pat each other on the back for a job well done? Or is it beyond crass to mention it at all? Did I break the code by falling asleep on you in the car? I swear, I didn't see it coming. I mean, the only thing I can think of is that my body caved in at the influx of pheromones. You know, because what we did was…fantastic."
She grimaced at how idiotic she sounded as soon as the words left her mouth.
He turned toward her in the blink of an eye and clasped her cheek. "This is as new to me as it is to you," he said in a quiet growl.
The irises of his eyes widened as though he hadn't been aware of what he was going to say. He ran a hand through his hair.
"Then you better start thinking about answers. Are you done with me? Do you want me to leave and stay somewhere in the village? Was this a onetime deal? Because if it was, I would have liked some notice because there's a lot of stuff I wanted to do and I was so overwhelmed, I didn't get to do anything."
"Overwhelmed?" A curse fell from his lips, and he turned toward her.
Book Info:
When the devil commands…
Nikos Demakis's plan is set. With his eye firmly on the CEO position of his grandfather's business he will finally lay his past to rest. And Lexi Nelson holds the key. She might resist, she'll definitely try to negotiate, but Nikos always gets what he wants.
Lexi has never met anyone like Nikos. The power that he exudes is almost overwhelming. Almost. She's determined to prove that she's more than a match for him. But as the playing field changes from power to passion, it soon becomes a battle of wills that she's not sure she wants to win!
Book Links:
Author Bio
Tara Pammi can't remember a moment when she wasn't lost in a book, especially a romance which, as a teenager, was much more exciting than mathematics textbook. Years later Tara's wild imagination and love for the written word revealed what she really wanted to do: write! She lives in Colorado with the most co-operative man on the planet and two daughters. Tara loves to hear from readers and can be reached at tara.pammi@gmail.com or her website
Website | Facebook | Twitter |