Today it is my pleasure to Welcome romance author
Lynne Marshall
to HJ!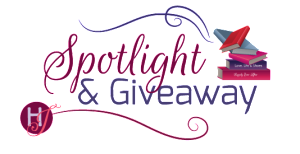 Hi Lynne, welcome 🙂
What would you say is your motto or maxim as a writer?
Don't let the big picture (a finished book) scare you. Take it one sentence at a time.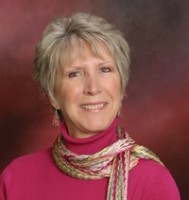 Would you rather… visit the world 100 years into the past or 100 years into the future? Why?
I am so addicted to modern plumbing, it might be hard to go back in time, plus 100 years ago would land me in 1914 – the beginning of World War I – a difficult time for sure. On the other hand, I can hardly keep up with modern technology as it is, so I can only imagine how out of it I'd be 100 years from now. This question is tougher than I thought!
Let's talk about your newest release: A Doctor for Keeps – Harlequin Special Edition
If you had to summarize the book for the readers here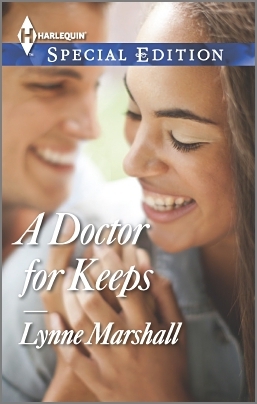 Desi is the long lost granddaughter of Heartlandia's Mayor pro tem, and she makes her way home at a crucial time in the city's history. There's a town secret that just might blow the lid off "the way things have always been" and only a handful of people know about it. No this book isn't a mystery, the secret is only a subplot, but I had a ball making it up and threading it throughout the three books.
Desi is searching for her roots and accidentally finds the home and the love she has always longed for.
Please tell us about the characters in your book?
Desdemona Rask: A biracial daughter of a Scandinavian mother and African-American father, Des grew up solely with her mother on the road in the Midwest. Deep in her heart she longs to find her family and her roots. After her mother dies she heads to her Scandinavian Grandmother's house in the town from which her mother ran away. A whole new world opens up and she finally learns what this old saying means – Home is where the heart is.
As you wrote your protagonist was there anything about them that surprised you?
Desdemona Rask grew up as a nomad – traveling from hotel to hotel as her mother worked as a piano bar player. What this vagabond girl really wants is a place to settle down and call home. Though on the outside she may seem untraditional – deep inside she longs for the family she never had.
What scene did you most enjoy writing? Why?
Why the first kiss scene of course! That's always my favorite part in the first part of the book. I've made that scene my excerpt so why share a snippet when you can read the whole scene below!
What scene was the hardest to write? Why?
I felt the most uncomfortable writing the scene between Desi and her father when they finally meet after he'd stood her up the first time. I needed it to be honest yet balanced, and I didn't want to put anyone off with potential stereotypes, so I tried to dig deep to make the scene as realistic and sincere as possible: here's a snippet to a BIG scene in the book – a huge turning point.
Late last night she'd made her peace with the probability that this meeting, if it actually occurred, would be awkward and most likely disappointing. Just like Cliff had warned. She'd also decided that if Victor Brown didn't show up today, she'd let it be, and not try to contact him again. She wasn't dense. If he didn't come today, she'd know he didn't give a rip about her. Yet she still held out hope.
"Desi?" a gravelly voice said near her.
Her eyes flew open to find a tall, thin man in jeans and a black leather jacket and grey T-shirt with Montreux Jazz Festival 2010 splashed across his narrow chest. What did she expect—a dashiki with a kufi cap? Victor Brown stood in front of her, and she finally knew from whom she'd gotten her freckles. The man's dark bronze face was splattered with them.
"Yes. Hi," she said, fighting off the rush of tingling nerves and standing to shake his hand.
He bypassed her hand and gave her a friendly hug. He smelled of tobacco and biting cologne. He didn't hold her long, and the hug wasn't really affectionate or inviting, but more like a professional guy who knew how to greet people to make them feel welcomed. A smooth operator.
"I'm Vic. Let me have a look at you." His birth date made him fifty, and the roadmap of wrinkles on his face bore that out. Those nearly black eyes were friendly and warm. His wide smile revealed smoker's teeth. Tight black hair was kept short and clean-cut with silver strands here and there. He had a soul patch, but no other facial hair, expensive-looking diamond studs in both ears, and wore several huge rings on both hands. "Damn, you're a looker." He laughed and it turned into a cough.
Who would you cast in the role of your characters if your book was optioned for a movie?
Zoe Saldana for Desi : http://www.imdb.com/name/nm0757855/
Eric Dane for Kent – though one friend said she saw Chris Hemsworth when she read the book. Either works for me, but I saw Eric Dane.
If you could have given your characters one piece of advice before the opening pages of the book, what would it be and why?
Desi – when you're too focused on one thing and only interested in getting where you're going (finding your father and meeting him) you might miss all the wonderful things right under your nose. Look up! Look around. Take it ALL in. Who knows what can happen when your mind and heart are open?
Kent – Even when your heart has been battered by love, it is better to be open to new love than to be completely shut down to life. Let your spirited son show you the way!
What are you currently working on? What other releases so you have planned for 2014?
I am currently working on a Medical Romance duet set in Wyoming with cowboy brother heroes. I am well into the first book and loving it. This will be my first western-styled book – modern day doc in a small town, secret baby trope, lot of water under the bridge!
in 2014 I had American Surgeon in London (was hoping you'd review it!) 🙂 out in May – it was book #4 of the 200 Harley Street continuity, and A Doctor for Keeps in July.
The second book in the Heartlandia trilogy (Gunnar's story) will be out in March 2015. Yay!
Thanks for blogging at HJ!
Giveaway:

I'd like to give my first two Special Edition books – set in a small town called Whispering Oaks – COURTING HIS FAVORITE NURSE (book 1 – Anne's story) and THE MEDIC'S HOMECOMING (brother Lucas' story)

as a prize to one commenter. US entries only, please – or UK/Aus if you can download e-book from UK Amazon website.
To enter Giveaway: Please complete the Rafflecopter form and Post a comment to this Q:
Do you enjoy stories linked by a place/setting with familiar characters returning in each book? Do you prefer to read them all at once, or read them as they come out?
Excerpt
Kent glanced to Gerda's porch but couldn't see Desdemona anymore. Blast it, his timing stunk. He moved a little closer and searched the porch. Two wine barrel planters stocked with summer blooms marked each end of it. A large fern hung from the arch over the railing blocking the entire view from this vantage point.
His gaze drifted to the far corner. Boots rested on the railing and they were connected to Desi. She sat in the rocking chair staring straight at him. Damn. Busted.
Surveillance was Gunnar's talent, not his. He waved at her in the shadows and approached with a sudden rush of excitement coursing through him.
"Nice night, huh?" he said.
"Actually feels like summer's coming. In L.A. we'd already be using air conditioning." She held something in her hand. "Hey, now that you're off duty maybe you'd like to join me for a wine cooler? My own secret concoction."
Surprisingly, he liked the idea. "Sounds good. Where's Gerda?"
Desi stood, and Kent got treated to an up-close view of that sexy multicolored scarf dress she seemed to like to lounge around in. Something about the clunky boots underneath made her look edgy and he liked the effect.
"She had to go to some hush-hush meeting with the city council."
Knowing Steven was set for at least the next half hour, he followed her inside the house. The screen door creaked and flapped behind them. Walking quickly across the large living area, they were soon in the kitchen. Desi mixed Japanese plum wine with club soda over ice, then refreshed her tall glass and handed him both of the drinks.. She stopped at the couch and picked up a large, long pillow, carrying it outside and placing it on the top porch step so they could both sit on it together. Out here he could keep an eye on his house in case Steven needed him.
Desdemona sat first, and patted the spot next to her. He'd never been this close to her before, and didn't need to be asked twice.
He took a drink. It was bubbly, tart, yet with a sweet aftertaste. "This is very good."
"Tell me about it. Problem is they sneak up on you." Desi seemed more relaxed than he'd ever seen her, and after his long, stressful day he had some catching up to do.
They sat in silence enjoying the drinks and he studied the clear starlit sky, the Columbia River sparkling in the distance. Wind rustled through the front yard trees and breezed over his face. He could smell the pine trees all the way from the hills behind town. He took another drink and relaxed a bit more. A sudden gust of wind kicked up some leaves, lifting Desdemona's hair every which way. He turned to watch the show.
Had he ever seen such soft-looking skin before? It would be so easy to reach over and kiss her. Instead he moved a lock of windblown hair from her face and tucked it behind her ear.
Desdemona gave a bashful, endearing smile. "Thank you."
Thump. It went right to Kent's heart. He fantasized tracing his finger along her back and kissing her neck—her long, beautiful neck.
The wind stopped and the air between them went thick, expectant.
She shivered.
He looked away, afraid she might notice the sex-starved thoughts written all over his face. Just because he was intensely drawn to her, he didn't want to make her uncomfortable.
"How's Steven?"
Safe topic. Okay, we'll keep things safe. "Great. He's all ready for his lesson tomorrow, which is a first."
"I love it." She drank several swallows of her wine cooler. Kent almost finished his.
"Yeah, dangle a pretty lady in front of any warm-blooded male and that's what you get."
Desdemona hitched her head, pulled in her chin, and studied him. There was amusement in her expression, with a raised eyebrow of disbelief tossed in to balance things out. "Was that a compliment?"
"You don't know you're hot?"
She blurted a laugh. "I didn't know you thought I was hot."
"Am I alive?" He finished off his drink, staring straight ahead hoping she wouldn't notice he'd felt about as awkward as a teenager.
She tapped his shoulder. He turned to find a mischievous twinkle in her eye. "Want another?" She'd noticed.
He didn't want to break up the moment so he shook his head, though the easy-down-the-hatch drink had already tweaked his outlook. This going-with-the-flow stuff wasn't half bad.
"Since we talked the other day, I've really been wondering about all those other jobs you've had," he said, thinking, by habit, he'd already put a stop to the go-with-the-flow bit. Maybe she had office experience and he could get her a job at his Urgent Care.
"The odds and ends jobs?"
Did he really want to know or was he just making stuff up so that now he'd finished his drink he could stick around and look at her more? "Yeah, those."
"I'm a calligrapher, and have some pretty good accounts. I know computers can do that stuff these days, but there's nothing like the real thing. Plenty of people still want it, and it brings in decent money." She scratched her chin. "And the last job I had before I came here was at the senior center in L.A. where my mother and I lived."
"That's nice. What did you do there?"
"I posed for the Life Art classes."
"Hmm. Did they dress you in different costumes when you posed?"
"No." She acted blasé and moved her large-eyed glance toward Kent's face in a lazy fashion. "I posed nude." She used her straw to take a long draw on her drink, eyes unwavering from his.
He almost choked. "You what?"
"Pose naked." She blew a puff of air from between her lips, pulled at the seams of the pillow and punched the fluffy filling down a tad, then relaxed into the cushion. "Hey, there isn't anyone under sixty in the class and they're mostly women. Besides, it's for art."
"Aren't you self-conscious about people staring at you naked?"
"Maybe at first, but it's artistic and I feel a little daring doing it. You know, out of the ordinary."
So she didn't do ordinary, which was all Kent and Steven were. Diana had gotten tired of ordinary, too.
Still, that daring part she'd mentioned got his full attention and he let himself look her over head to booted toes, stuttering over her chest. How had he not noticed before now that she was braless again? He quickly diverted his gaze to his hands making a fist with one and butting it against the other palm.
"Don't go getting any weird notions about me. The first time I posed I nearly puked, but I'm not uptight about my body."
"Good to know." Okay, he was feeling his drink but things still seemed awkward. Maybe because he'd been transported back in time to a horny teenager.
"Maybe we should keep this between us. I wouldn't want to cause my Mayor Grandma any scandals. She's only just getting to know me." There was a touch of sassy in her grin, and he made a snap decision that he really liked Desi's brand of sassy.
"My, my, my." Kent grinned back his own version of a sassy smile and leaned on his elbows, happy to finally find the relaxation he'd needed, compliments of the plum wine and Ms. Desdemona Rask.
She leaned back on her elbows, too. Her hair fell below her shoulders as she scanned the night sky. The curve of her throat and soft full breasts below demanded his attention. He swallowed. Damn, he should never have come over here.
On impulse he lifted the mahogany colored hair off the shoulder closest to him, feeling the thick, wavy texture.
She closed her eyes.
Crazy vibes whizzed up his arm and across his shoulders.
He either needed to kiss her or leave. Some deep, honorable part of his subconscious put on the brakes, but the urge to test out her inviting lips, just a few inches away, overrode that hesitation.
Kent reached across her chest to her shoulder and turned her toward him. Their eyes met—hers with a knowing, warm and welcoming glance. He locked into her dark, sexy gaze until his lips made contact with hers and his lids closed.
Soft. Plump. Warm. Her lips were everything he'd thought and more. He tasted the plum wine as he deepened the kiss, and her fingers delved into his hair.
The kiss set off sensations and desires he'd buried since Diana had left. Hot-blooded desire. He wanted Desdemona, and he wasn't sure what to do about it. From the way she kissed him back, he was positive she was on board, too.
When his tongue crossed the seams of her lips and he touched the tip of hers, he quit thinking. He let his mind wander with the zero-to-ninety rush of making out with this beautiful woman.
Desemona ended it. She pulled away and stared into his eyes. It took him a moment to focus. "That was nice." Her voice was breathy. Sexy. Oozing sincerity.
Only nice? Hell. He feigned a smile, fighting off the lance to his ego. "I can blame the plum wine if that makes things easier to explain."
"What would you blame it on otherwise?"
Tell her the truth. "Your irresistibleness."
A whispery laugh parted her lips. "Is that even a word?" Her sweet, questioning expression proved she liked his attention.
"It is if it's true."
She gazed dreamily at him, those dark topaz eyes so warm and inviting, like the night. She'd liked it. Definitely. Should he kiss her again?
Book Info:
Her lifelong search for home…
Desdemona Rask never knew much about her family. Now she is finally getting a chance to learn about her roots in the town of Heartlandia. For the first time, Desi feels as if there's somewhere she belongs…but there's more to her welcome home than she expected! Her grandmother's next-door neighbor looks like a Viking warrior, and he's giving Desi all sorts of unwelcome feelings….
…might be closer than she thinks!
Caring for his son, Steven, is single dad Dr. Kent Larson's first priority. But the boy's stunning new piano teacher makes him take a second look at his to-do list. Still, he's lost at love before—how could he risk another heart-battering? Does the doctor dare to go all in?
Book Links:
Author Bio
Lynne Marshall is a hybrid author who writes Medical Romance for Mills & Boon, contemporary romance for Harlequin Special Edition, and also self-publishes Single Title Romance. She is a Southern California native, has been married for a long time, and has two adult children of whom she is super proud, is a new grandmother, a dog lover, a cat admirer, a power walker, a curious traveler, and fellow participant on this wild journey called life.
Website | Facebook |