Today it is my pleasure to Welcome author
Amanda Weaver
to HJ!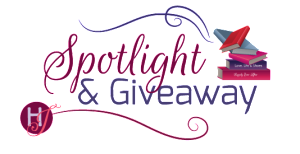 After graduating from British finishing school, an American heiress fulfills her duty and weds a destitute earl. A lie brought them together, but will it also tear them apart?
Find out in this can't-miss Victorian marriage-of-convenience story from a compelling new voice in historical romance.
Please summarize the book for the readers here: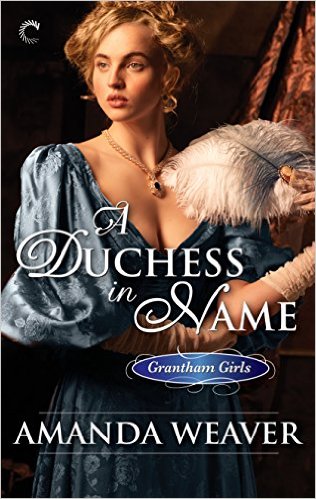 A destitute earl is forced to wed an American heiress he hardly knows to save his family. Their mutual hatred gives way to love but will the lie at the heart of their marriage destroy their happiness?
A Duchess in Name was acquired by Carina Press in a twitter pitch contest and that was my twitter pitch!

Please share the opening lines of this book:
London, 1891

If the ground beneath her feet had opened up and swallowed her mother whole, Victoria was sure she wouldn't shed a tear. She'd welcome anything—anything—that would make the woman stop talking and just leave. But the ground stayed stubbornly solid, as always, and Hyacinth Carson carried on without cease. As always.
Please share a few Fun facts about this book…
Victoria's character was inspired by a real life American heiress who married a duke, Consuelo Vanderbilt.
Technology was developing rapidly in 1895, which makes writing about it an interesting challenge. Many things had been invented, but hadn't reached widespread use yet. I spent two days researching gas lights and electricity to determine which would have been installed during the renovations of Briarwood Manor (I went with electricity).
In the book, I described Victoria's wedding dress as having been designed by Charles Frederick Worth, who was a real dressmaker to the elite of Europe and America. He died in the spring of 1895, which would have made Victoria's dress one of his last creations.
Please tell us a little about the characters in your book. As you wrote your protagonist was there anything about them that surprised you?
When I first outlined it, I imagined Victoria's time at Briarwood, her husband's crumbling estate, as a bit more elegant and less dirty. She provides the capital to pay for it, but other people do the work. As she developed in the writing, her character was very determined to grow into a different kind of woman—tougher, desperate to improve herself. I went with it, and it ended up being more fun to write her that way, and it made for a stronger story.
If your book was optioned for a movie, what scene would you use for the audition of the main characters and why?
Andrew and Victoria become engaged literally moments after meeting for the first time, so all of their early interactions are incredibly awkward. They attend a ball the day after, their first public appearance as a couple. This snippet, just after a thwarted suitor confronts Victoria, is their first genuine conversation that isn't "Would you care for more tea?" Andrew, as much as he hates being forced to marry her, finds himself being drawn in.
Victoria exhaled as Sturridge retreated. "Lord Sturridge has been pursuing me since I came out last year. For some time before that, to be honest. He was likely who I'd have married if you hadn't… Well, if things had turned out differently."
The idea of Victoria as that man's wife, on his arm, in his bed… It was revolting.
"Are you unhappy about that outcome?"
"Not marrying Lord Sturridge?" She let out a soft huff of disbelief. "I'm delighted to have been saved from such a fate."
Well. She wanted a title and she was modestly grateful that it came attached to him rather than Sturridge. He supposed he should feel flattered. "You could have refused him."
Victoria sighed, her eyes skimming over the room. "If not him, it would have been someone equally odious." She caught herself and her horrified gaze flew to his. "Oh, no. I didn't mean…"
Despite the situation, despite how much he didn't want to be here, despite the bloodless, acquisitive nature of their association, he laughed. "It's all right. I understand what you mean."
"It's only that I forgot about you for a moment." She closed her eyes and shook her head. "Oh, dear, I'm making this worse."
On the contrary, for the first time since he'd met her a day ago, he wasn't in misery. Seeing Victoria flustered and undone was unexpectedly charming. He couldn't help teasing her a bit. "It's nice to know I'm so memorable. Then again, we did only meet yesterday. One can hardly be expected to recall a gentleman of such short acquaintance, even if he is one's fiancé."
In spite of her embarrassment, she laughed, and a flush of color bloomed along her cheekbones. "Perhaps we should talk about something else now."
"I don't know. I'm rather enjoying watching you forget who I am."
"It's impolite to point out my missteps," she said, trying and failing to restrain her laughter.
"I very much doubt you ever misstep, Miss Carson."
"I just declared you forgettable. It's abominably rude, and not at all true."
"So you don't find me forgettable?"
She met his eyes and paused before replying in her husky whisper, "Not at all."
Heat shot straight through him. "You're rather memorable, as well." Good God, he was flirting with her. She was flirting back. How had this happened?
What do you want people to take away from reading this book?
Victoria is a pretty level-headed girl, and she enters into marriage without a single romantic notion in her heart. I hope romance readers will embrace her pragmatism and root for her happy ending, even when she doesn't.
What are you currently working on? What other releases do you have planned for 2016?
Victoria's companions in Lady Grantham's finishing school, Amelia Wheeler and Grace Godwyn, are getting their own books! A Common Scandal comes out in May, 2016, and A Reluctant Betrothal comes out in September, 2016. I've really loved writing about these three women and I hope readers love them, too.

Thanks for blogging at HJ!
Giveaway:

Ebook: A Duchess in Name (The Grantham Girls) by Amanda Weaver
To enter Giveaway: Please complete the Rafflecopter form and Post a comment to this Q:

A house renovation plays a major part in the book. If you could pick one improvement to your current home (apartment, house, doesn't matter…) what would you change?
Excerpt from A Duchess in Name:
She cleared her throat and leaned forward to set her untouched sherry on the table, but his hand shot out to close around her wrist. Her breath stalled as he slid his fingers down to cover hers, gently plucking the glass from her hand. He set it down for her, and his own as well, but he didn't lean back. The scent of his bay rum tickled her nose, and she was close enough to see the faint dark stubble beginning to form on his jaw. Surely, this close to her, he could hear her heart pounding.
His hand found her wrist again and he traced his way up to her elbow, curling his fingers around her upper arm. She burned everywhere he touched. She should get up and leave. His intentions were clear and the longer she sat here, the more awkward it would become. The moment for decision was past as he slid his hand back into her hair, holding her head gently between his palms. She wanted to push him away and flee, but she couldn't seem to make herself move, not when he was so close, staring into her eyes this way.
"Victoria, we've had a bad start, you and I." His thumb caressed her cheekbone and slowly, inexorably, he drew her face closer to his. "I'm not returning to Italy this summer. I'm staying here. And I'd like us to start again. As a real husband and wife."
She was stunned into silence, absorbing his words. Staying. Invading. This was her place and he was forcing his way into it, asking her for the impossible.
The implications of it were still reverberating in her heart when he caught her off guard and kissed her. The shock of it all made her slow to respond, and she didn't push him away when she should have. She held still long enough to notice how different this was from the other kisses they shared. He wasn't drunk, there was no anger. This wasn't a kiss to punish, this was a kiss to seduce—
And that was when she finally found the wherewithal to move.
"No, please don't."
Excerpt. © Reprinted by permission. All rights reserved.

Book Info:
Victoria Carson never expected love. An American heiress and graduate of Lady Grantham's finishing school, she's been groomed since birth to marry an English title—the grander the better. So when the man chosen for her, the forbidding Earl of Dunnley, seems to hate her on sight, she understands that it can't matter. Love can have no place in this arrangement.
Andrew Hargrave has little use for his title and even less for his cold, disinterested parents. Determined to make his own way, he's devoted to his life in Italy working as an archaeologist. Until the collapse of his family's fortune drags him back to England to a marriage he never wanted and a woman he doesn't care to know.
Wild attraction is an unwanted complication for them both, though it forms the most fragile of bonds. Their marriage of convenience isn't so intolerable after all—but it may not be enough when the deception that bound them is finally revealed.
A Duchess in Name links:
Goodreads: http://tiny.cc/9u3c6x
Amazon: http://tiny.cc/qyox4x
B&N: http://tiny.cc/5zox4x


Meet the Author:
I've loved romance since I read that very first Kathleen E. Woodiwiss novel at fifteen. After a long detour into a career as a costume designer in theatre, I found my way back to romance, this time as a writer, where I get to combine my love of writing and my love of pretty old dresses.
Although I grew up in Florida, I transplanted to New York City many years ago. Now I call Brooklyn home, along with my husband, my daughter, and two cats who drive me mad.
Contacts and social media:
Newsletter: http://eepurl.com/bvgkEv
Website: http://www.amandaweavernovels.com/
Amazon: http://amzn.to/1ShUtla
Facebook: http://on.fb.me/1P0DDXn
Facebook page:  http://on.fb.me/1W6LnGS
Twitter: http://bit.ly/1Zkf6MF
Goodreads: http://bit.ly/1KcRpPu
Pinterest: http://bit.ly/22Z0JlB